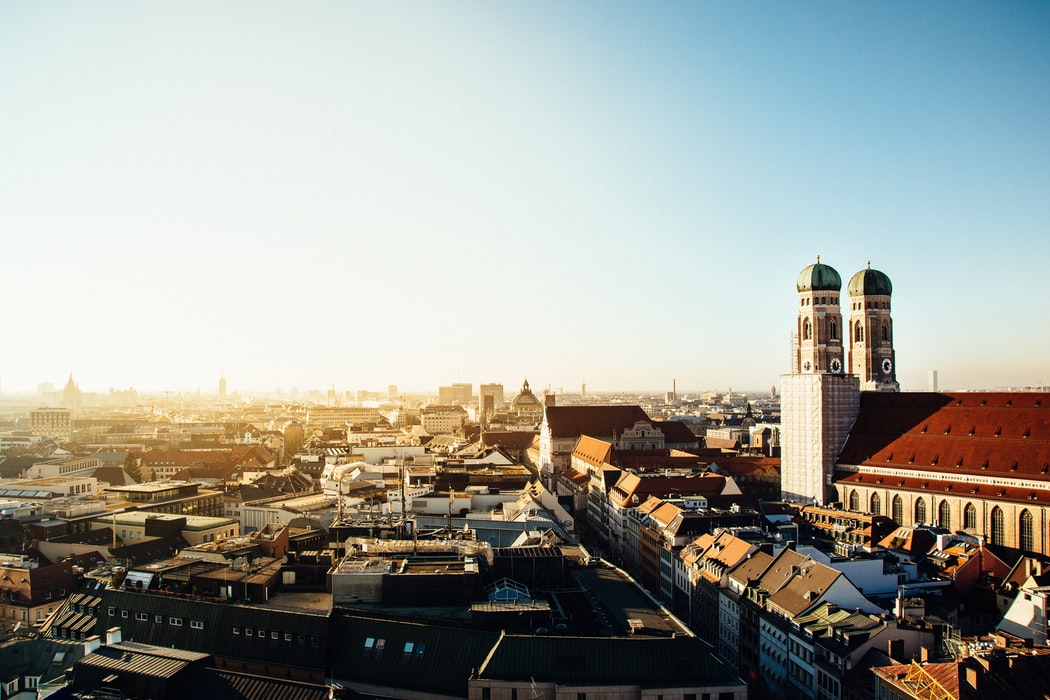 Molly Schoenfeld discusses why Munich should be on everyone's bucket list.
Contrary to popular belief, Munich has much more to offer than just beer and lederhosen. Of course, Oktoberfest and its associated drinking culture comprises a huge part of Munich's tourism sector. However, visiting Munich with the intention of sightseeing is not done enough. This German city is full of character, with the combination of mesmerising architecture, friendly people and a fascinating history producing a very rewarding cultural experience. 
The eclectic mix of historic and modern central-European architecture makes brilliant viewing. At the very centre of the city is Marienplatz: a square surrounded by magnificent buildings such as the Frauenkirche and the Old and New Town Hall. Nearby, there is the Residenz: a huge palace in which you can tour over 90 rooms featuring Rococo art, vaulted ceilings and priceless treasures. In north-western Munich is the spectacular Schloss Nymphenburg with its extensive grounds and imposing architecture. That being said, it is well worth spending a day just wandering aimlessly around the city and seeing where the day takes you: there are many beautiful churches and historic buildings you can visit for free.
To satisfy your cultural curiosity, there are a host of fascinating museums to explore. In keeping with Germany's famous engineering industry, the Deutsches Museum of science and technology is particularly fun to visit, featuring everything from an underground mining exhibition to pieces of aircraft suspended from the ceiling. For lunch, visit the 80s diner-style cafeteria where the huge platefuls of currywurst and sauerkraut on school-dinner trays may look deeply unappetising, but taste delicious. Furthermore, the Bavarian National Museum is one of the largest art museums in Germany with 40 rooms of exhibits featuring Renaissance sculpture, textiles, shrines and everything in-between. 
Once you have exhausted your museum capacity, you may fancy a bit of the outdoors. The Englischer Garten is a huge public park extending from the city centre to the city limits. As well as its beautiful informal landscape, there are huge water spaces, including waterfalls, lakes (in which you can rent a pedalo or motorboat) and rapids for surfing. Alternatively, there is the Botanical Garden in Maxvorstadt which contains an impressive 14,000 species of plant. 
There are some amazing culinary experiences to be had, catering for all budgets. For a student budget, the Viktualienmarkt provides a fantastic street-food experience. It hosts 140 stalls of everything from flowers and fruit to venison and spices. Another recommendation is the Afghan restaurant Chopan Schwabing where the staff are incredibly friendly, and the food is melt-in the mouth. For your typical tourist lunch, visit Spatenhaus an der Oper in Max-Joseph Platz where the food and surroundings are equally spectacular, especially if you are sat outside on the square. I ordered a 'sausage salad' and, in true German fashion, a huge plate of sliced sausage arrived with only two salad leaves.
In addition, with excellent train services in and out of Munich, there are plenty of sites to visit just outside of the city. The magnificent Neuschwanstein Palace is about a two-hour train journey from Munich but is entirely worth it – just make sure to wake up early enough to make the most of your day. Learn about Ludwig II's obsession with castle romanticism, his money problems and his mysterious death whilst you admire the imposing rooms and mountain views. Almost next-door is Hohenschwangau Castle which is less austere than Neuschwanstein and equally fascinating – it even houses a piano which was played by Wagner. For lunch, take a short bus ride into the beautiful town of Füssen where hours can be spent wandering through charming streets and venturing into random churches, museums, cafés and shops. 
Of course, the events of Bavaria's past must not be forgotten. For example, Hitler's Beer Hall Putsch in Munich made him world-famous. The infamous Dachau concentration camp is minutes outside Munich and open to visitors. It was the Nazi's first concentration camp and therefore extremely symbolic of all the lives lost during the Holocaust. The emotive exhibits, poignant memorial sculptures and horrifying gas chambers remind us of the dark past which constantly consumes Germany's present.
A holiday in Munich is not only intellectually stimulating and entertaining, but incredibly easy. Excellent tram and train systems make this city a pleasure to explore, removing the usual stress of navigating an unknown city. With the perfect blend of Baroque churches, stunning green spaces and infinite strudel, Munich is the most relaxed yet fascinating city-break I have ever experienced. To conclude, Munich is not just drunken stag-dos accompanied by wagons of beer.
---
If you liked this article, check out other travel articles below!
Roughing it: Anti-Luxury Holdidays