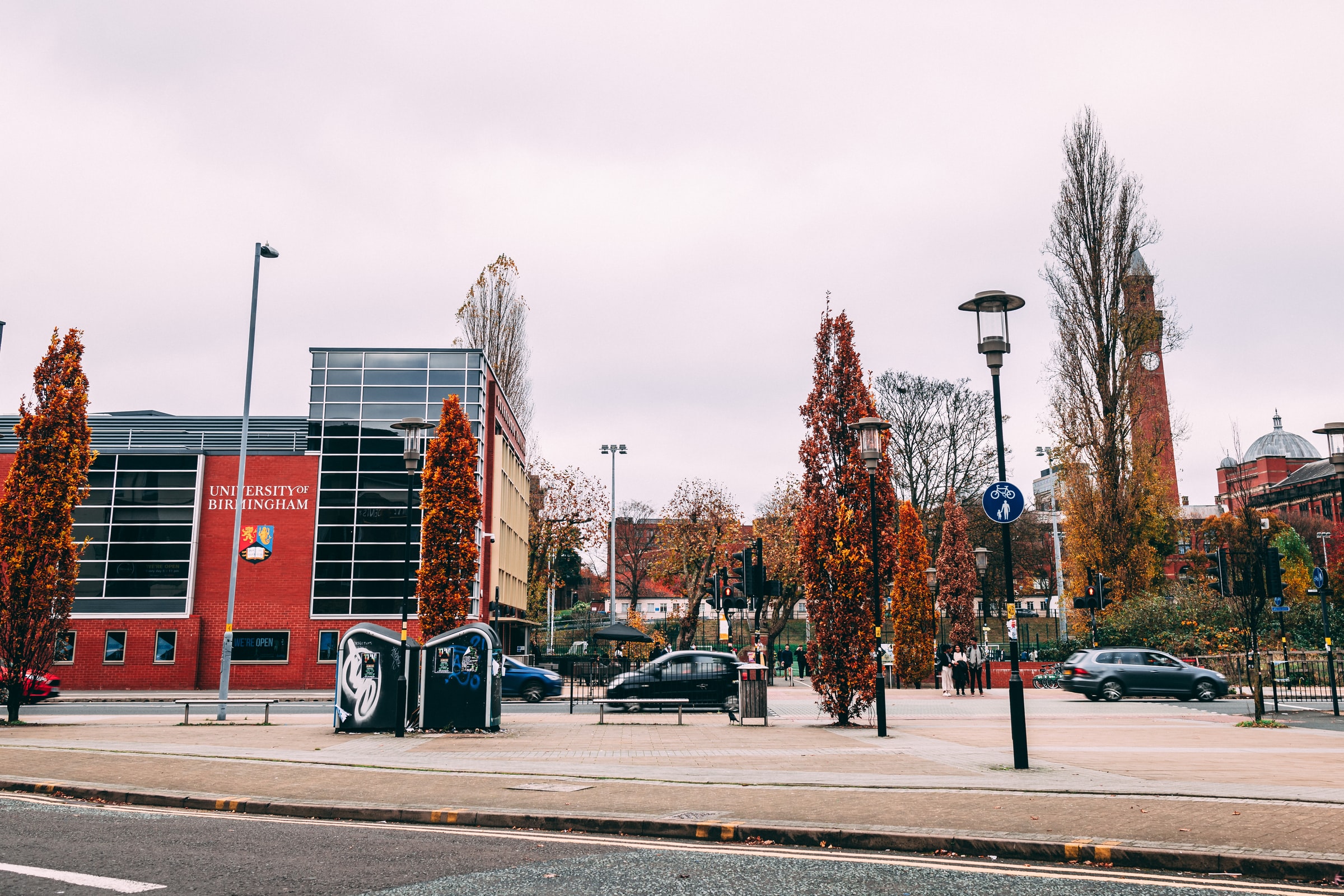 Gaming Editor Kyle Moffat looks back on his Premier League predictions from the start of the season and assesses what he would change three months on
We are nearly halfway into the Premier League season. It has been close and competitive, with anybody in the top ten within touching distance of the Europe places. On the other hand, the bottom of the table has been a deep chasm for some teams, looking all but relegated. Prior to the start of the season, I made predictions on who would fill the most intriguing places in the table. Were these predictions accurate? Have they changed after three months of action? Let's find out.
Champions: Manchester City (pre-season prediction: Manchester City)
Pep Guardiola's side had a rough start to the season. Losing 5-2 to Leicester and dropping points to newly promoted West Brom and Leeds spelt danger. However, their defence has tightened up in recent weeks thanks to the centre-back partnership of Ruben Dias and John Stones. I previously believed that keeping French defender Aymeric Laporte would be the difference, but these two have proved me wrong. City have struggled to score, but this problem should not last forever with their ridiculous array of attacking talent. If they can find the net more often and maintain their solid defence then they could claim their fifth Premier League title. I also mentioned that the top two each will have 90 points; how silly I was. Now, it is looking likely that a tally in the mid-80s will be more than enough for silverware.
Champions League Places: Liverpool, Manchester United, Tottenham (Liverpool, Chelsea, Manchester United)
Unlike this time last season, Liverpool are beatable; losses to Southampton and a 7-2 hammering by Aston Villa have proven this. To their credit, they have coped well with Virgil van Dijk's long-term absence, staying solid at the back (with the exception of the Villa game) due to their squad depth. As usual, going forward they rarely struggle to score so they can finish high. I only say second still because they have dropped silly points, and Van Dijk's injury could still significantly hurt them. Like with City, I no longer expect a point finish in the 90 but I believe they will not finish below second.
I still expect a top four finish for Manchester United. However, I have moved them up from fourth to third. This is partially due to Chelsea's performances, but I cannot take anything away from the Red Devils. Whatever you might say about Ole Gunnar Solskjaer, his side are performing well. It might be Bruno Fernandes who has drastically changed the side, but the vast majority of the squad are performing. I have been disappointed with the treatment of new midfield signing Donny van de Beek and I had hoped he would be a significant part of the team. Nonetheless, there is enough here to justify third place this season.
I cannot believe I placed Arsenal above Spurs before the season began! I suppose I should never have doubted Jose Mourinho. Yes, Harry Kane and Son-Heung Min have been phenomenal, but we must also consider how signings Pierre-Emile Hojbjerg and Sergio Reguilon have improved the side. This team can do something special and fourth would be a respectable finish. What separates this side and the top three is the potential over-reliance on Son and Kane going forward, especially with how negative the side can be.
Fighting for Europa League: Leicester, Chelsea, Everton (Arsenal, Tottenham, Everton)
Chelsea started the season positively but have stumbled in recent weeks. Thiago Silva and Edouard Mendy have been good signings, helping to stabilise the Chelsea defence. Unfortunately, the likes of Timo Werner and Kai Havertz have disappointed in attack, contrary to my expectations. Beating smaller teams has not been a significant problem, but competing with the big boys is. Losses to Everton, Arsenal, Wolves and Man City have seen Chelsea drop down the table and it would not surprise me if Frank Lampard were shown the door before the season's end.
I cannot believe I placed Arsenal above Leicester before the season began! Previously, I had Leicester around mid-table and it seems like the wrong choice. Brendan Rogers' team is exciting in attack and solid defensively, proving that last season's fifth-place was no fluke. At 34, Jamie Vardy is still among the best strikers in the Premier League, scoring vital goals against big teams. Meanwhile, winger Harvey Barnes and centre-back Wesley Fofana have had inspirational seasons. Their only issue is complacency; they have a habit of dropping points to smaller teams.
I will not make the same joke a third time. Nonetheless, there is still plenty to justify Everton claiming seventh in the Premier League this season. Teams such as Wolves, Aston Villa and Southampton were also in the running, but the Toffees have just enough to claim this spot. Even with the absences of James Rodriguez, Allan, Seamus Coleman, and Lucas Digne, they have managed to pick up some fantastic results. Wins over Spurs, Chelsea, Leicester, and Arsenal have shown the capabilities of the team while presenting Carlo Ancelotti to still be a top manager. However, losses to Newcastle and Leeds have proven that they are not at top four level.
Just Surviving: Burnley, Brighton (Crystal Palace, Brighton)
Burnley have been a strange team in the past few campaigns, making major strides one season and then regressing the next. Defensively, the Clarets are not terrible at all, with six clean sheets in their first 15 games. However, goals have been hard to come by. Strikers Ashley Barnes and Chris Wood are really struggling to find the net, scoring just four of their league-worst nine goals so far. Sean Dyche is a specialist in grinding out results, and they can salvage enough points from 0-0 draws and 1-0 wins to survive.
No surprises here at all. I said Brighton would struggle, and this is absolutely what has happened. Just 14 points from their first 17 games prove my point as they hover dangerously close to the relegation zone. Draws have not been hard to come by for the Seagulls, however, they need more wins under their belt, especially at home. While I believe they could achieve survival, I would not be surprised if they slip into the relegation zone.
Relegation: West Brom, Fulham, Sheffield United (Aston Villa, Fulham, West Brom)
Sam Allardyce is a great manager; he has a habit of disciplining his teams and setting them up to get results from games. Unfortunately, even his magic will not be enough to keep the Baggies up. In Allardyce's spells with relegation-threatened clubs, there are stand out individuals. Sunderland had Jermain Defoe; Crystal Place had Wilfried Zaha; who do West Brom have? They do not possess that player who can win them games with a moment of magic. Even with the January transfer window, I cannot see Allardyce bringing in enough talent to keep them up.
At the beginning of the season, Fulham were all over the place. For example, they conceded nine goals in their first three games. However, they are turning it around and earning crucial points, with draws against Liverpool and Tottenham and a win over Leicester. They have also kept a few clean sheets recently. Like with West Brom, though, there is no standout player who can make the massive difference in a game. Serbian striker Aleksander Mitrovic could have been that standout player, but his performances have not created goals. There are good players, such as the loan acquisitions of goalkeeper Alphonse Areola and midfielder Ruben Loftus-Cheek. What I worry is that Scott Parker cannot get the most out of these talents. Even if he could, I look at this squad and I do not see enough players capable of shining in the Premier League. If there is a positive, Jamaican forward Bobby Decordova-Reid has impressed me and if Fulham get relegated, I expect him to move elsewhere.
Well, this is awkward. Most of us feared second-season syndrome would hit the Blades, but I for one expected them to finish around 15th. Currently, they sit at the bottom of the table with just five points, although they did get their first league win of the season, a 1-0 victory over Newcastle, earlier this week. Nevertheless, I cannot expect anything above 20th this season for Sheffield United. Like last season, they are not getting thrashed, even by the big teams. However, they are scoring very rarely and are tied with Burnley for the fewest goals this season. Scoring was not their strong point last season but at least they could get enough goals to win games. The Blades have no other way of playing so they will continue to struggle and will end up in the Championship next season.
Can we just forget that I placed Aston Villa in the relegation zone? They have been fantastic, with Ollie Watkins coming in to prove himself as a great striking option. In fact, the whole team has stepped up and improved significantly. That squad should be proud of the progress they have made in just a matter of months.
---
Like this? Check out more from Redbrick Sport:
The Matera Affair: Is Rugby Doing Enough to Fight Racism?
Sports Personality: Meet the Contenders