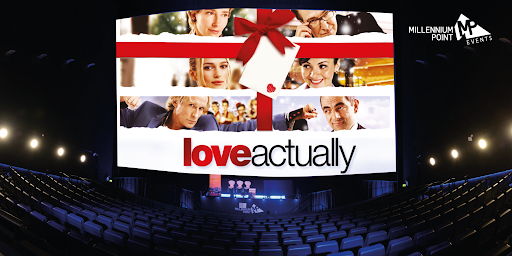 Digital Editor Tamzin Meyer previews a film screening of the Christmas classic Love Actually and wine tasting experience at Millennium Point in Birmingham
With Birmingham already starting to look magical in time for the festive season, it is time to start preparing ourselves for Christmas. What better way to kick off December than with a screening of the Christmas Classic, Love Actually? Millennium Point is holding a screening of Love Actually that includes a wine tasting experience, with five film-themed glasses of wine available to try, brought to you by The Wine Events Company. 
You are guaranteed a fun filled afternoon of entertainment for the price of £31.95 (plus fees), with tickets being available to book here. Anyone who does not know what the 2003 fan favourite is about is in for a treat as it makes its way back to the big screen. 
"Nine intertwined stories examine the complexities of the one emotion that connects us all: love. Among the characters explored are David (Hugh Grant), the handsome newly elected British prime minister who falls for a young junior staffer (Martine McCutcheon), Sarah (Laura Linney), a graphic designer whose devotion to her mentally ill brother complicates her love life, and Harry (Alan Rickman), a married man tempted by his attractive new secretary."
Featuring: Hugh Grant, Liam Neeson, Alan Rickman
Certificate: 15| Running Time: 2 hours 15 minutes
If you are unsure how the evening will pan out, you will be seated in front of one of Birmingham's biggest screens and can sit back and enjoy the movie, which will be paused at timely moments for connoisseurs to provide you with some fun film trivia whilst you taste the themed wines on offer.
The event takes place on the 5th December 2021, with doors opening at 4pm ready for the event to start at 5pm. Tickets are limited so you must act quickly to secure your tickets for a night guaranteed to bring you festive cheer.
---
For more Christmas films, check out these Redbrick Film articles:
Review: The Christmas Chronicles 2