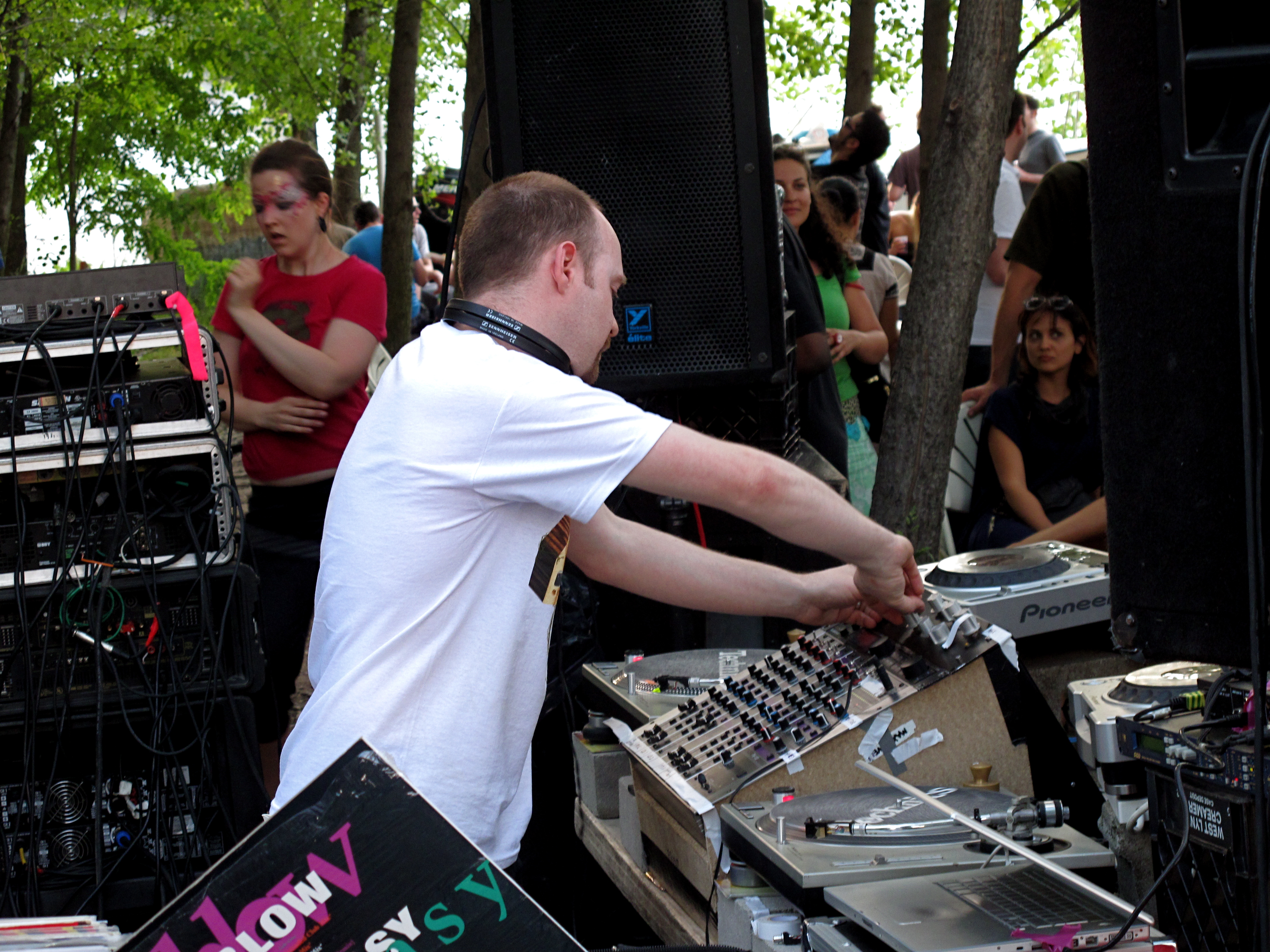 Mr. Scruff is set to play Birmingham's Hare & Hounds this May and David Evans tells us why it's a must-see
On the back of limited world tour, vinyl legend Mr. Scruff will spend one of two UK dates playing a monster 6 hour set at the Hare and Hounds on the 5th of May.  Holding down a monthly residency at Band on the Wall Manchester for over 19 years, owning his own tea shop and producing a range of graphics to accompany his musical ventures, Mr. Scruff is a DJ like no other. Refuted for his self-confessed geeky encyclopedic musical knowledge, danceability dictates the Mr. Scruff's selections, making his completely genre loose sets, switching from disco to dark techno in minutes whilst digging out hidden gems, all entirely on vinyl.
His attention to detail and commitment to the medium of vinyl often sees Scruff and co arrive 6 hours early to set up the layers of cushioned concrete and meticulously tweak the setup to perfection. Since he'll be playing at one of Birmingham's best sound systems, Scruff's set is bound to shine in the intimate venue and deliver a great night. If you can hack taking a bank holiday Sunday out of the middle of exam season, Mr. Scruff is not one to miss!
Tickets to see Mr. Scruff perform live are available here.