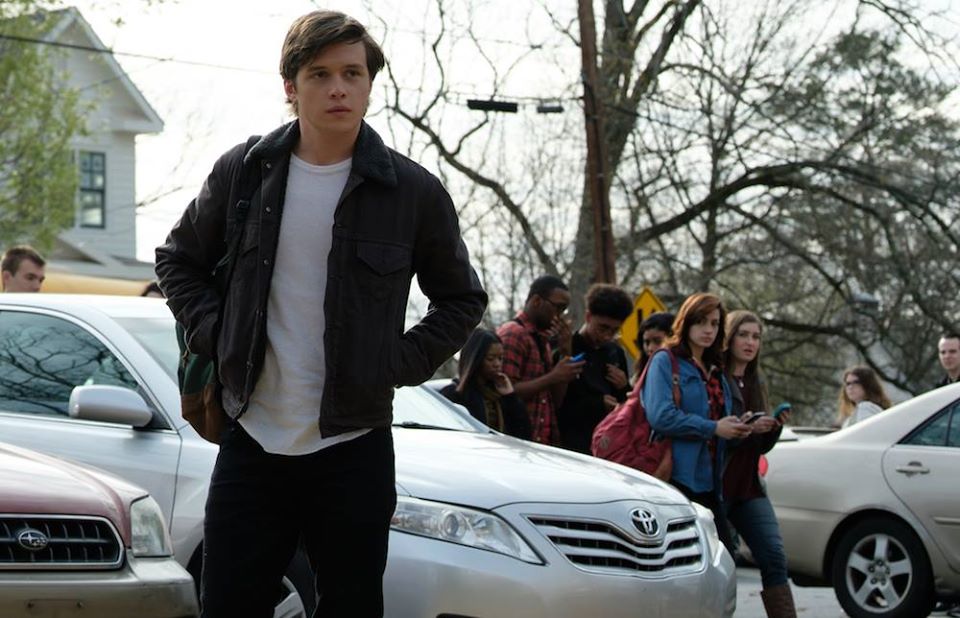 Film critic Antonio Miguel Aguila pens a love letter to independent and mainstream queer cinema alike, from Love, Simon to Call Me By Your Name.
Independent cinema champions queer representation and indie films portray LGBTQIA+ characters in compelling storylines. Comparatively, mainstream films tends to care more about turning a profit, so their representation is to a lesser extent. This, however, does not mean progress is not being made. The important sentiments found in gay independent cinema are pouring into mainstream film and even creating discourse with gay literature and comics – where the roots of this sentiment were arguably founded. Cinema is the most visible, most engaged form of art in the modern day; thus, it is only fitting to review pride in film.
For some queer people, such as myself, I was relatively unbothered by the lack of representation growing up. Although my mind changed when I saw it done with real respect, authenticity, and earnestness. Of course, there were always token gay sidekicks in rom-coms and coming of age films whose personalities were locked in vapid caricatures. But I did not know I needed real representation until I saw masterpieces like Call Me by Your Name or Moonlight – films I heavily recommend everyone to see.
Accurate representations lets queer people know they can be proud
The real reason pride representation is important is similar to the reason movies like Black Panther or Crazy Rich Asians had such profound effect on minority audiences. There is a reinforcing aspect to it. Seeing someone on screen like you is simply validating. In the LGBTQIA+ community, some people are still scared to come out. Accurate representations lets queer people know they can be proud to be themselves, and that they are more than stereotypes from old shows or figures constructed from media. They also hopefully change the minds of other people so that society becomes more accepting and tolerant.
As previously mentioned, the best pride representation cinema has to offer is in the indies. Films like The Favourite, Portrait of a Lady on Fire or Can You Ever Forgive Me tend to go under the mainstream radar. However, that does not take away one bit from their impressive quality. There is a reason why independent cinema earns most public accolades when it comes to LGBTQIA+ representation. As the name suggests, they are independently filmed and are not weighed down by marketing decisions or commercialised techniques. These films tend to be emotionally packed, subversively authentic and contain unrestrained creativity.
It is imperative to talk about the fan-favourite Call Me by Your Name. In the idyllic carefree Italian countryside surrounded with ancient monuments, Elio (Timothée Chalamet) meets Oliver (Armie Hammer), his dad's intern. It is a swooning tale set in the ravishing rays of summer imbued with heart wrenching sensuality. Its avant-garde expressionistic frames highlight beauty and tragedy in a simple way. Its screen time drifts with real time. The acting is spectacular and far beyond believable. Some conversations are written like poetry. It is authentic, naturalistic, and dramatic. Honestly, this film got me to scream and cry. It is less narrative based and more about swallowing you up in the experience and that experience sticking with you long after. To reiterate, this is a must see for folks in the LGBTQIA+ community.
On the other hand, if independent cinema is not for you, representation can still be enjoyed elsewhere. It is still moderately diverse. If you do like commercial films then feel free to enjoy works, such as Love, Simon, The Half of It or Alex Strangelove. Love, Simon is particularly great because it is a mainstream success for LGBTQIA+ representation. Plus, it demonstrates that even in an accepting family and liberal community coming out may still be hard.
Moving on, to try comprehending what the LGBTQIA+  experience is like in other cultures try the foreign films of Blue is the Warmest Colour or Happy Together. For any fans of David Lynch or those who want to see pride depicted in mind-bending Lynchian fashion, check out Mulholland Drive. Alternatively, for those who prefer the heart-warmingly lucid of animation of Satoshi Kon, go watch Tokyo Godfathers. And do not forget! There are always new ones to look out for that re-write the rules. For example, Booksmart, a coming-of-age film includes a lesbian relationship in place of a typical male-lead with his heterosexual interest. Also, there are always the classics: Carol and Brokeback Mountain.
 The LGBTQIA+  experience is not one that can be summed up in a sentence. LGBTQIA+ is an umbrella term for those part of a wide and diverse community of different identities. Not every queer character onscreen is representative of the entire community, but fragments of a connected community. Although there tends to be a focus on gay and lesbian plots, the growing diversity in not only film but television and literature too is what makes queer art fascinating. As more letters in LGBTQIA+ are being accepted, untold stories with new characters are emerging. For instance, transgender representation in Tangerine.
A large step in better representation has been taken since the queer coding of old Disney movies. Queer coding is when villains possess camp or stereotypical 'gay' qualities to conflate queerness and evil together. Examples include Scar's feminine mannerisms in The Lion King or Ursula's boyishness in The Little Mermaid. There are still issues with queer-baited relationships and originally queer characters 'straightened' out in re-writes, but it is still progress. Some films, like Deadpool 2 or Green Book, casually fit in queer representation. Although what best represents the progress made is that animation has gone through queer shaming to queer celebrating. There are now cartoons notoriously praised for being overtly queer. The arrival of The Steven Universe: The Movie suggests cinema is beginning to catch up with LGBT-inclusive kid shows, like She-Ra and the Princesses of Power.
A singular film does not completely change a person's mind. But passed on ideas do change people's heart, eventually bringing about needed change. It just takes whole bodies of cinema as well as literature, television, poetry, music and so forth to do so. LGBTQIA+ rights has been a long, withstanding movement with stories predating queer cinema. So dive into some queer art, especially the gay indies, and recommend them to your friends. Champion these stories and spread the message that there is nothing wrong with being different.
---
Need more queer cinema in your life? Check out these other articles from Redbrick Film:
Review: The Ground Beneath My Feet
Feature: A Recent History of LGBTQ+ Blockbusters
Review: Birds of Prey (And The Fantabulous Emancipation of One Harley Quinn)