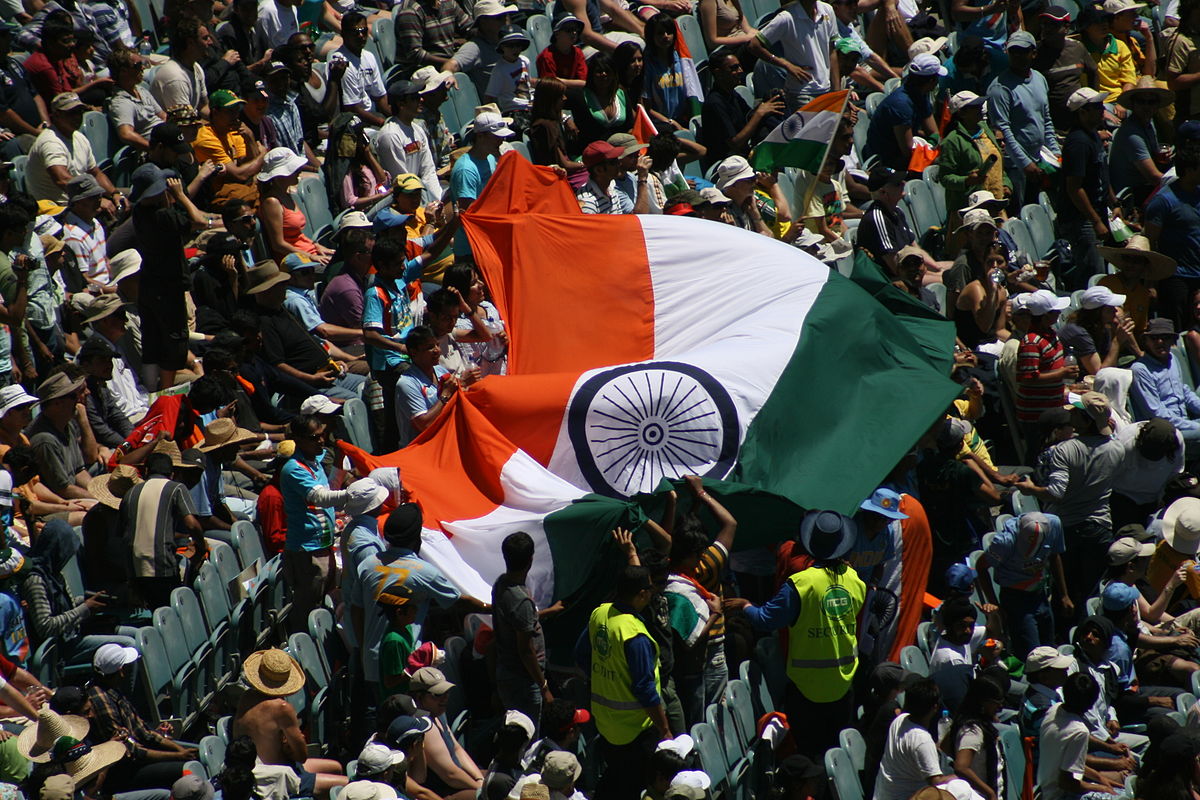 After success in Sri Lanka, England's test team travel to India for a far tougher task as a defining year truly begins for Joe Root's team
After the drama of 2019 and the chaos of 2020, 2021 is another monumental year for English cricket, especially the test side. Joe Root's men have four red-ball series against the top three sides in the world, culminating in the Ashes in Australia in the winter. Things have started well, with a 2-0 victory in Sri Lanka, but England now travel to India, commonly seen as the toughest assignment in cricket, to play four Tests starting in February.
With two matches in Chennai and another two in Ahmedabad, England will face a far tougher proposition than they have in Galle. India have lost three home test series this century, the last of these against England in 2012, and they have lost just one test match at home since then. This is in stark contrast to Sri Lanka, a side that has won only one test match in the last 17 months, with that result coming against minnows Zimbabwe.
If the challenge was not ominous enough, India have just enjoyed of their greatest moments, winning in Australia against all the odds. Bowled out for 36 in the first test, without talismanic captain Virat Kohli and six frontline bowlers, India defeated Australia In Brisbane to win the series 2-1.
No visiting test side had won at the Gabba since the great West Indies side of the 1980s triumphed 33 years ago. For India to have achieved this with all that was against them, notwithstanding the difficulties COVID-19 has induced, speaks volumes about their character and highlights the task facing England. These two sides last met back in 2018, with England emerging 4-1 victors on home soil, but India were far more competitive than the score-line suggests. This time, they will be in home conditions and, to make matters worse for England, three of the star bowlers missing in Brisbane (Ishant Sharma, Jasprit Bumrah and Kuldeep Yadav) have been named in the squad for the first two Tests, alongside the returning Kohli.
Against Sri Lanka, England were gifted wickets by a batting line-up with a propensity to collapse. In India, this will most likely not be the case. Kohli averaged over 100 with the bat when England last toured India, his vice-captain Ajinkya Rahane played one of the innings of 2020 to lead India to victory at Melbourne last month, and youngsters Shubman Gill and Rishabh Pant are two of the most exhilarating young players around. England will be forced to work far harder in unforgiving conditions.
There seems to be a lot against England even before the first ball is bowled in Chennai and, realistically, if they can compete across the series in the same way that India did in England back in 2018, it would be lauded as a successful tour. Nevertheless, there are some reasons for optimism, particularly the form of Root. Scores of 228 and 186 versus Sri Lanka cemented his position as England's best player of spin, as his talent elevated him far above any other batsman on show from either side. To succeed in India, big scores will be needed, so Root will be hoping to continue this form, but he will need support from his teammates.
Jos Buttler has also been in good form, averaging 65 with the bat in Sri Lanka, but due to England's rotation policy, he will only play the first Test, and will likely be replaced by Ben Foakes behind the stumps. Foakes is often vaunted as the best gloveman in England, valuable on the spinning pitches usually found on the subcontinent. With the bat, he averaged 69 in his debut series in Sri Lanka in 2018, and will be hoping to replicate that performance. Another player affected by England's squad rotation is Ben Stokes, who missed the Sri Lanka tour but returns to face India. Also a proficient player of spin, English hopes of success will possibly depend on Stokes replicating the ridiculous form he has shown in the last two years.
England will be aware that big first innings runs will go some way towards determining the outcome of this series; their two victories in 2012 saw scores of over 400 posted in their first innings. Regardless, if they are unable to bowl India out, this will count for nothing. Two years ago, England racked up 477 in Chennai, only for India to reply with 759 and win the game by an innings.
Stokes will help bolster the bowling attack, which leaves Sri Lanka with some confidence, picking up 20 wickets in both matches, but still with a lot to work on. The seamers were excellent, with the stalwarts James Anderson and Stuart Broad playing one test each and playing a huge part when selected. Pace was provided by Mark Wood, who looked dangerous on slow pitches, but returns home to be replaced by Jofra Archer. The 25-year-old's jaw-dropping displays in the Indian Premier League in recent years are proof that his skills transfer to slower pitches, and England will no doubt rely on Archer to provide the spark at crucial moments.
Most importantly, the two Tests in Sri Lanka have provided much-needed playing time for England's spinners, Jack Leach and Dom Bess. Leach has barely played any cricket since 2019 due to illness and the pandemic, and Bess is still a young bowler learning his game. Both picked up five-wicket hauls in the series, but they also showed that they are far from the finished article. Inconsistent length allowed the Sri Lankan batsmen to relieve pressure too easily, and neither of them yet possess the sort of variation that Indian spinner Ravichandran Ashwin will undoubtedly trouble England with. This ability to challenge both edges of the bat will be crucial against the class that India possess. There could be a recall for Moeen Ali, who has not played Test cricket since the Ashes in 2019, but has had previous success against India with his off-spin.
The task is monumental, but success in India could set up a historic year for English test cricket. With home series against current world number one New Zealand and India in the summer before the Ashes in the winter, it is a defining year for Root as captain, and provides an opportunity for players to write themselves into the history books. Only a series score-line of 3-0 or better gives England a chance of qualifying for the final of the World Test Championship, with India needing victory by a two-Test margin to reach the showpiece event at Lords. This adds a new element to this classic test series, and with England having won their last four test series, they will be hoping to harness this new motivation and momentum to pull off a historic result.
---
Like this? Check out more from Redbrick Sport:
BUCS Cancels League and Knockout Season
Premier League Mid-Season Re-Predictions