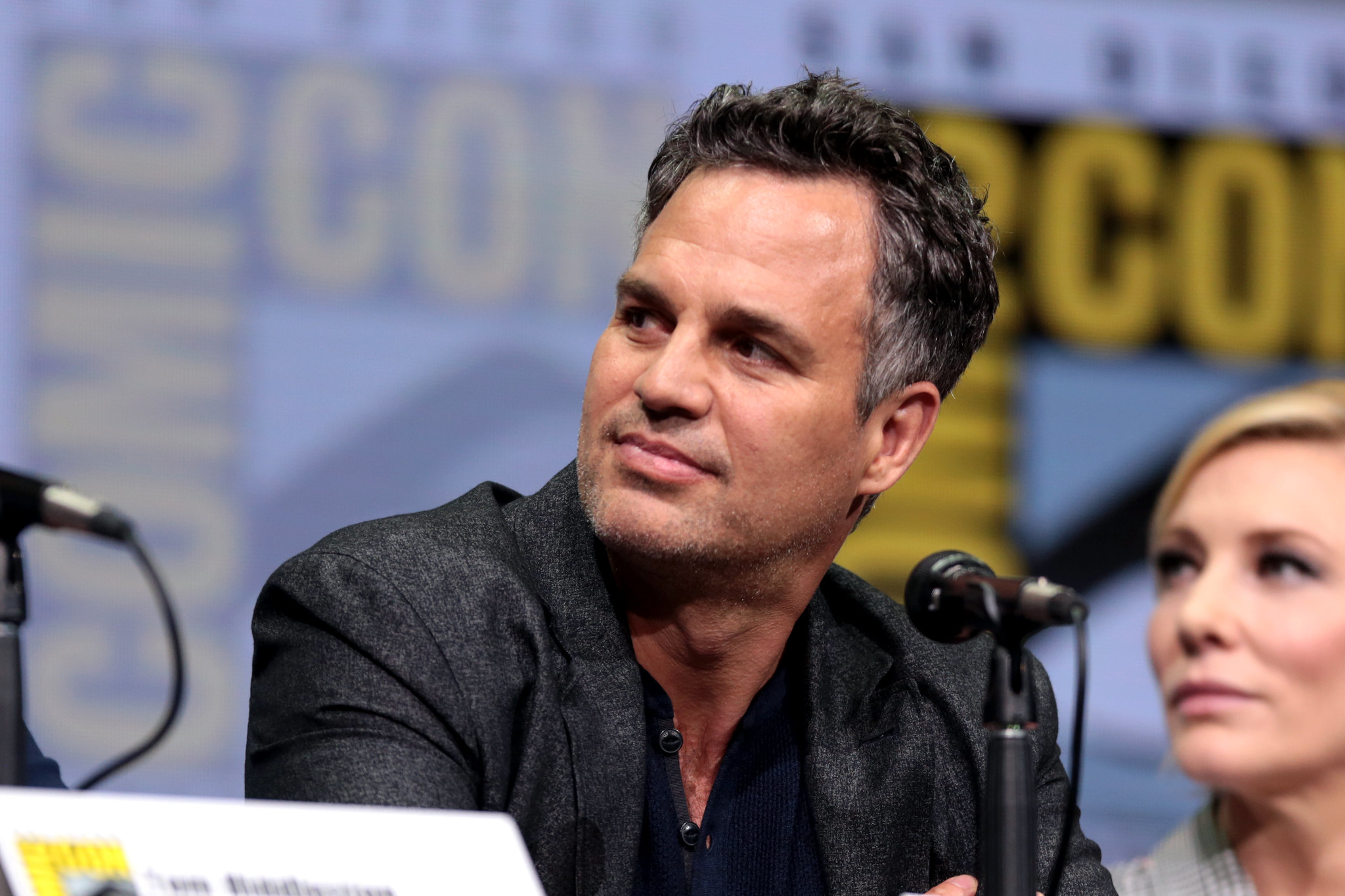 To celebrate his latest leading role in Dark Waters, Film Critic Jade Matlock rolls out the red carpet for underappreciated Hollywood star Mark Ruffalo
A rockstar of both the silver screen and activism alike, Mark Ruffalo has been kicking ass and taking hearts since his film debut in 2003. Since then, he has gone on to advocate for pro-choice, LGBTQ+ rights, and anti-fracking as well as endorsing political underdogs Bernie Sanders and Jeremy Corbyn. He has proven time and time again that his presence on screen is well deserved, with Dark Waters promising to deliver fistfuls of civil and artistic justice in equal measure.
Ruffalo first came to the attention of the masses as heartthrob Matty Flamhaff in 13 Going on 30 after a series of short film appearances and established theatre career under his belt. The chemistry between Ruffalo and co-star Jennifer Garner make for a beautifully cheesy watch, leaving 90s kids in awe of how the perfectly crafted formula for romantic comedies could be brought forward into the new millennium. Mark Ruffalo became a face of the 'guy next door' romcom trope, with teenage girls
from Kansas to Cambridge hoping that, one day, they too would marry their handsome best friend (and get a pretty sweet magical pink dollhouse out of it too). This was followed up with Just Like Heaven in the following year, a slightly less cohesive plot that sees him as a landscape architect, recovering from the sudden loss of his wife, forming a romantic bond with the comatose former occupant of his new house's spirit. Is this the most spectacular film ever made? No. But it is a bonkers enough concept that it'll act as an entertaining watch, if nothing else. Ruffalo's ventures into the world of thrillers are well known. His contributions to both Zodiac and Shutter Island add to the overall grit of the narratives and steamroll the respective stories towards their conclusion. It was in this dramatic change of pace that Mark Ruffalo was seen as more than just the leading man in another romantic comedy – he had proved himself to shine on screen regardless of the genre framing the work. By shifting into a darker, realist space, he showcased his artistic versatility and hearkened in a new era of his filmography.
The 2010s provided viewers with enough spectacular performances to leave a Hulk-sized dent in Hollywood. The Kids Are All Right saw Ruffalo amass acclaim from both audiences and critics alike, earning an Academy Award nomination for Best Supporting Actor for the role. As Paul Hatfield, the bohemian, sperm donating organic food shop owner, he once again showcases his ability to wriggle into the hearts of audiences. There is a conviction in his acting, irrespective of genre, that establishes his work as something to be believed in. Even in films like Now You See Me, which have not garnered the same gleaming reputation as the features mentioned above, Ruffalo's performance sells us a convincing character whose emotional depth and intentions are more established than the audience first anticipates.
There is, however, no performance of his more powerful than Spotlight. The graceful handling of such delicate issues leaves the viewer with no question as to why the film was awarded Best Picture in 2015, with Ruffalo's intensity and desperation in the role leaving hearts wrenched; they share his character's exasperation as obstacles continue to pile up in his pursuit of justice. We champion his depiction of Michael Rezendes until the bitter end and share his catharsis when his gambles have paid off; his motivations are perfectly illuminated by Ruffalo and the audience has no trouble in jumping on board with him from the second that he appears on screen. This same passion interweaves itself into his most recent role in Dark Waters, his second venture into films that highlight institutional failings and internal corruption. The film takes no prisoners and his performance brings with it a sense of his personal political interest in matters such as these. It is refreshing to see Ruffalo find an area of cinema where his talents are able to shine through so perfectly.
Throughout his career, Mark Ruffalo has gathered a massive base of admirers that seems to transcend demographic – mums, dads, 90s kids and even fans of the Marvel universe joined team Ruffalo after an undeniably successful run as Bruce Banner in the Avengers franchise. It is almost impossible to anticipate what he will do next, but one thing is for certain: it'll be Tuffalo to find an actor with the same star power for quite some time.
Dark Waters is available to pre-order now on DVD and Blu-ray.
---
After some more male star power in your life? Check out these other articles on Redbrick Film:
Review: A Beautiful Day in the Neighbourhood