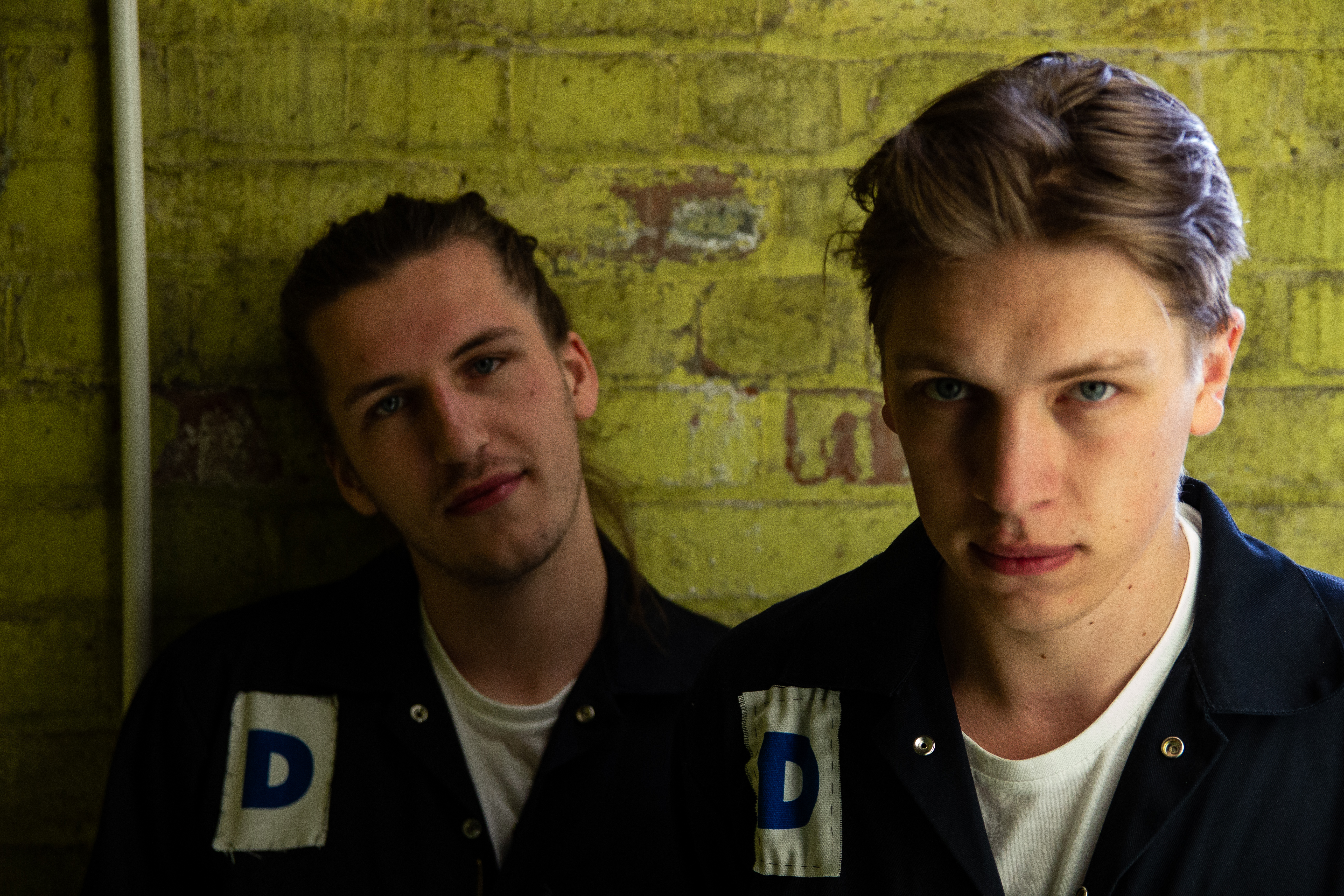 Eoin Loveless of Drenge sits down with Redbrick Music to discuss their self-labelled brand of 'idiot music' and his dream collaborators
Tucked away in a tiny backroom of Birmingham's O2 Institute, frontman Eoin Loveless chats about the evolution of Drenge, their new album, and ideal collaborations, ahead of the final show of their tour.
Strange Creatures is a bit more experimental than your last album. How did you find recording that and how did you want this album to develop from the previous ones?
We started the band and it was just two brothers rocking out, then we realised after that, that it wasn't enough to satisfy us. So, I was like let's bring in loads more stuff, listen to more music, learn about more music, try to write different styles for songs, and I was just keen to push myself as much as I could to explore what I can within what I do, and also without going too far. I wish I could go further in a sound sense; I still try to keep it in the Indie Pop kind of circuit.
How have your new songs been received on the tour so far and does this tour feel any different to tours you've done before?
Yeah, so there's a lot more slower songs on the album and I really want to play them because I'm really proud of them. I've been to see bands before when their new albums have come out and they play like two songs off the record and it's like what's the deal? So, we've stuck a lot of the new album into the setlist because I want people to hear it, and we've worked really hard to bring these songs together. There's a lot more varies between high volume, fast tempo rock songs, and some lower tempo quieter songs. What's been really cool is building a show out of that sort of stuff, so it'll be really fast-beat, then really quiet and then mysterious and then it will go back up. It's been nice to do that for the first time, rather than be an hour of really intense rock and roll and by the end you just want to keel over. It's definitely something that if I was seeing from a band, I would be into.
Do you find your hometown inspires your music much, particularly because the Peak District is quite isolated, and how do you think that has affected your relationship with music?
I think whoever you are, whatever you make is a product of your hometown. Growing up in the countryside is what informed the sound of the first two records. Whilst we were recording, me and Rory moved to Sheffield; we've been there for about five years now, and this latest record feels a lot more urban, with tracks like 'This Dance' and 'Autonomy', they all have this kinetic, urban sound to them. It's not an album where you're driving around the Peaks like where the heck am I going, it's like you're driving around the city.
Have you always played in bands with your brother, Rory?
Yes, I have. Our parents love it!
Has it always been as Drenge?
Drenge is the first time where we were both like, let's work at it in gig settings. It felt like with Drenge we finally had something to say. Before that, it was just like we were finding our feet and working out what kind of music we wanted to make.
What song off the new album would you say you are most proud of?
The song that I am proudest of is 'Prom Night', which is just a funny song about a horror event that happens at a prom night. I really enjoyed writing the lyrics for it and it all came together really quickly. Then at the end of the song, when I was playing the outro chords, I thought maybe my dad could play saxophone on this, so I sent him the song and asked him and he wasn't sure, he said it sounded a bit heavy for him. I was like no, it's really good because this happens, and this happens, and this happens. Lyrically, it's actually tackling more interesting issues about British interpretations of American culture, you know. I really gave him the hard sell, and he was like: 'Yeah, I'll do it.' We just had a great time recording it.
If you were to introduce someone to Drenge through the new album, which song would you show them?
I think I would direct them to 'Teenage Love' because Rory's drumming on that is really great. It's got a 'rock-ness' to it, and there's also this other thing that's going on, there's a synthy thing going on. Like, I was in a taxi the other day and the driver was going 'Oh what do you then?' and I said 'I'm in a band', and he asked 'What kind of band?' and I said rock band, but it's difficult to explain you know. Indie doesn't cover it, rock doesn't cover it, punk doesn't cover it. It's just 'idiot music' basically.
Who would you love to collaborate with?
Who would be good? Give me some pointers.
Maybe something very out there, like Kendrick Lamar.
Kendrenge? Drendrick? Kendrick would be an amazing person to work with.
Or a female artist, with a wispy, delicate voice because I think that would complement the heaviness of the music.
So like Lana [Del Rey]. Lana, Kendrick, and Drenge. Drendrick Del Rey? Kendrick has a lot of rock roots. Danny Brown's latest record Atrocity Exhibition has a live band with rapping on top. I would like to work with Danny Brown.
What music are you listening to right now?
I listened to the Wise Blood album today, I listened to the Hamilton soundtrack the day before; all two and a half hours of it. A bit of Fleet Foxes, a bit of PJ Harvey, that kind of thing.
'Strange Creatures' is available now via Infectious Music Ltd. Tickets to see Drenge perform live are available here.