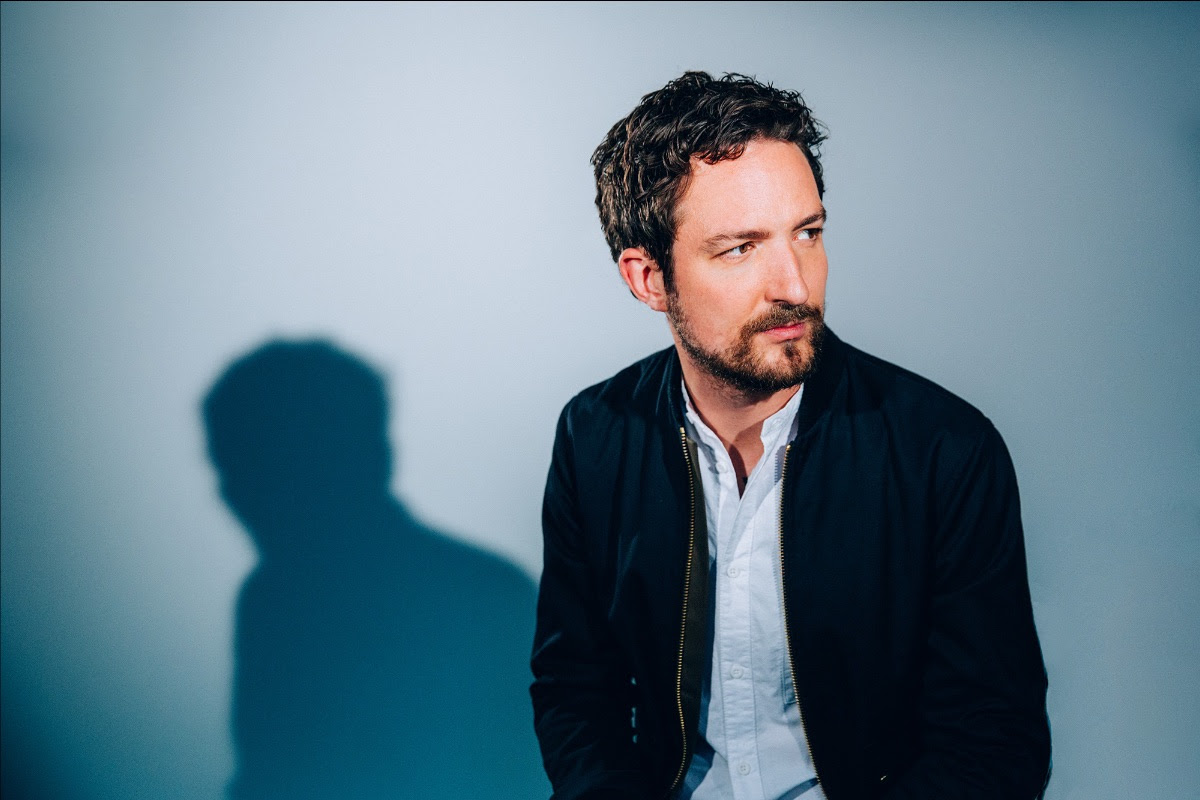 Music Editor Bethany-Jo O'Neill talks to Frank Turner about the ways in which his career has changed during lockdown
Following the April release of his album, Live in Newcastle, I was delighted to interview singer-songwriter, Frank Turner. Like a lot of us, Turner has some spare time on his hands at the moment due to the cancellation of his live dates; I was interested in finding out what he is doing in this time, how he is finding the transition from live shows to live streams and to take a look back on his immensely successful career so far.
---
1.     First of all, I hope you are well and coping in this very strange and uncertain time. What sort of things are you doing to keep yourself busy?
I'm doing my best to occupy my time. I've been working on my fundraising livestream shows of course, and with the Music Venue Trust more broadly. But I've also been writing and demoing new songs, reading a lot, gardening and building a guitar from a kit (which, it turns out, is a lot harder than I'd anticipated!).

2.     I for one have really been enjoying the live streams you have been participating in. It must be a very surreal experience because you are aware there is an audience but you can't physically see them, how have you found this?
It took some adjusting at first for sure – not having any kind of feedback from an audience is weird and changes the way you play. But I'm getting used to it. It'll never be the same as a real show, thankfully, but it'll do for now.
 
3.     On Instagram lives, viewers can send messages as you are performing. How do you deal with this kind of instant feedback which can be very different to the reception you receive at live concerts?
I try to ignore it; it puts me off.
 
4.     You said on a recent live stream for CALM that Bill Withers was a big musical inspiration for you. Are there any other artists that you took particular inspiration from when you were first getting into music?
Many, of course. I grew up with punk and hard-core music for the most part, and then got into folk, country and stuff like that – Townes Van Zandt, Springsteen, Neil Young, many more.

5.     You have always been a big supporter of mental health; do you have any advice for those struggling with the current lockdown?
To be forgiving of yourself for finding it hard, I guess. At the start, I got very frustrated with myself for having unproductive or gloomy days. I still have those, but I'm trying not to be angry at myself for it. It's an unprecedented global pandemic, it's OK to find that challenging.


6.     Are you finding the current situation is giving you inspiration with song writing?
I've been writing a lot, in phases. At the start, I thought it'd be a super productive time as there were no distractions, but of course there is one huge distraction – the pandemic. I've worked through that a bit and am having better luck writing at the moment.
 
7.     Your songs have so much relevance over so many different political spheres and times- do you have just one situation in mind when you write a song like 'Be More Kind' and 'Don't Worry' or are you aware of the universal nature of the lyrics during the writing process?
I wouldn't go so far as to say I'm consciously trying to be 'universal' when I write – that seems a little precocious to me – but while specific instances do inspire songs, it's stronger when you leave the listener the option to move beyond that, and to put their own experiences into the song.
 
8.     The release of Live in Newcastle is perfect timing as it is a great way for someone to feel like they are at a concert when this is something they cannot do at present. Was the album always going to be released around this time or was the current situation something you took into consideration?
We moved the release forward. We had the tapes of the shows from last year, and we were planning on releasing them sometime, probably at the end of the year, but the lockdown encouraged us to move it along quicker.
 
9.   I have seen you perform both solo and with your band, The Sleeping Souls, (and thoroughly enjoyed both), do you find one easier or more comfortable to do than the other?
I'm lucky that I don't have to pick. Playing solo is how I started and sort of remains the philosophical core of the project, but the boys in the band are my family, the best band there is, and they help realise and flesh out everything to make it as good as it can be. Switching it up keeps both me and my audience happy.
 
10.  You say on the album that the Newcastle show was your 2429th, is there a particular show that stands out to you as being one of your favourites?
It's impossible to pick just one from that many shows!
 
11.  I think it's clear to everyone that life as we know it will be a bit different for a while, how do you think the music industry and artists in particular will recover and adapt from this crisis?
That's the million-dollar question, and I wish I knew. Like everyone, I'm awaiting developments. This is certainly a bigger deal than some people initially thought it was, I think it will change everything, not just music, for a long time.
---
You Might Also Like:
Single Review: Live Lounge Allstars – Times Like These
Album Review: Gerry Cinnamon – The Bonny
Single Review: Phoebe Bridgers – Kyoto