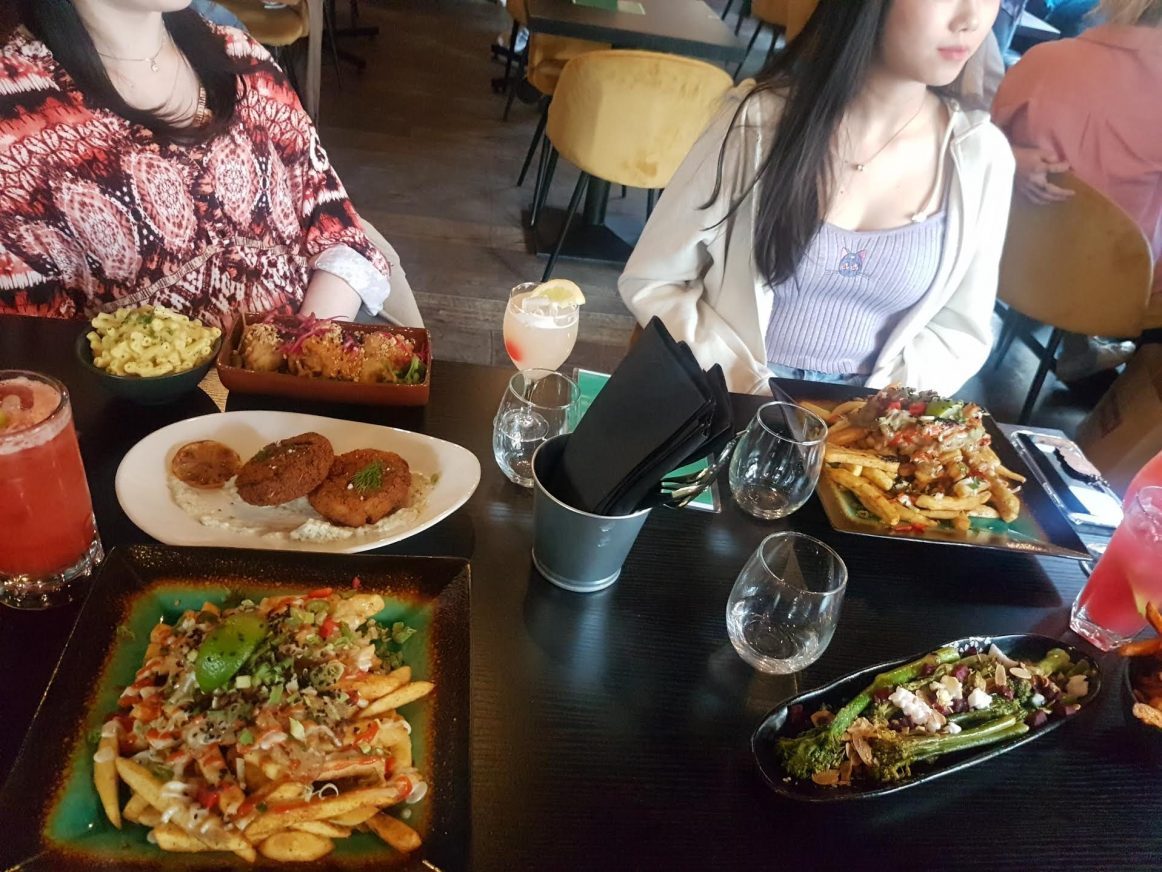 Food&Drink writer Zenna Hussain reviews Birmingham's newest vegan restaurant, saying it is a great place for meat-eaters too
Jungle Bird is Birmingham's newest venture into the vegan market: a completely vegan restaurant and bar. 
Located well in the heart of the city, Jungle Bird is located directly next to the Alexandra Theatre, close enough to the city centre to be linked and walkable from public transportation, without being swamped by drunk students and commuters. 
Despite its city centre position, Jungle Bird can take you to a tropical paradise with its Caribbean-style décor, island colour palette, and flower adorning. Arguably, this was a somewhat unusual theme for a vegan restaurant, accompanied with random top songs such as 'Stacy's Mom', Britney Spears' 'Toxic', and Gwen Stefani's 'Rich Girl', but given the restaurant's success, it's safe to say it has worked in Jungle Bird's favour.
The staff were incredibly accommodating and kind, with one of the servers having a chat with us, after learning we had not been there before and offered plenty of recommendations. Despite the fact that it was rush hour and the restaurant was packed, the service was excellent. 
Unsurprisingly, the cuisine was the highlight of the evening. The food was reasonably priced and completely unexpected for a self-professed carnivore. Every single option, from cocktails to main courses to desserts, was vegan, providing me with far too many choices instead of the customary one vegan burger.
I ordered the 'Kraken Kalamari,' a huge plate of imitation calamari with Bajan influenced fries, Aoki, and spring onions. Vegan cuisine can sometimes seem like a side dish, leaving you hungry, but as a large plate it was incredibly filling. I also split the 'Spresso Slice,' which was still a little too rich for my tastes. 
They also had several interesting drinks, and we tried practically all of them, with rave reviews. My 'Jungle Punch' was a rum, vermouth, grenadine, and lime concoction in an aesthetically pleasing mug. Tasting like juice, and, maybe most crucially for me, just £5 at happy hour (5-8pm).
Jungle's Bird's main allure for a carnivore is its lack of pretence, with meals for both vegans and non-vegans such as 'Rock Lobster,' 'Banana Blossom Bowl,' and 'Kraken Kalamari'. The cuisine was not overtly vegan, the venue was highly Instagrammable, and the Jungle Bird is ideal for fooling meat-loving friends into going, as well as for vegans who want more than one option on a menu, if not a whole menu.
Rating: 5/5
---
For more foodie content, check out these articles below:
Food of the Fortnight: Halloumi Three Ways