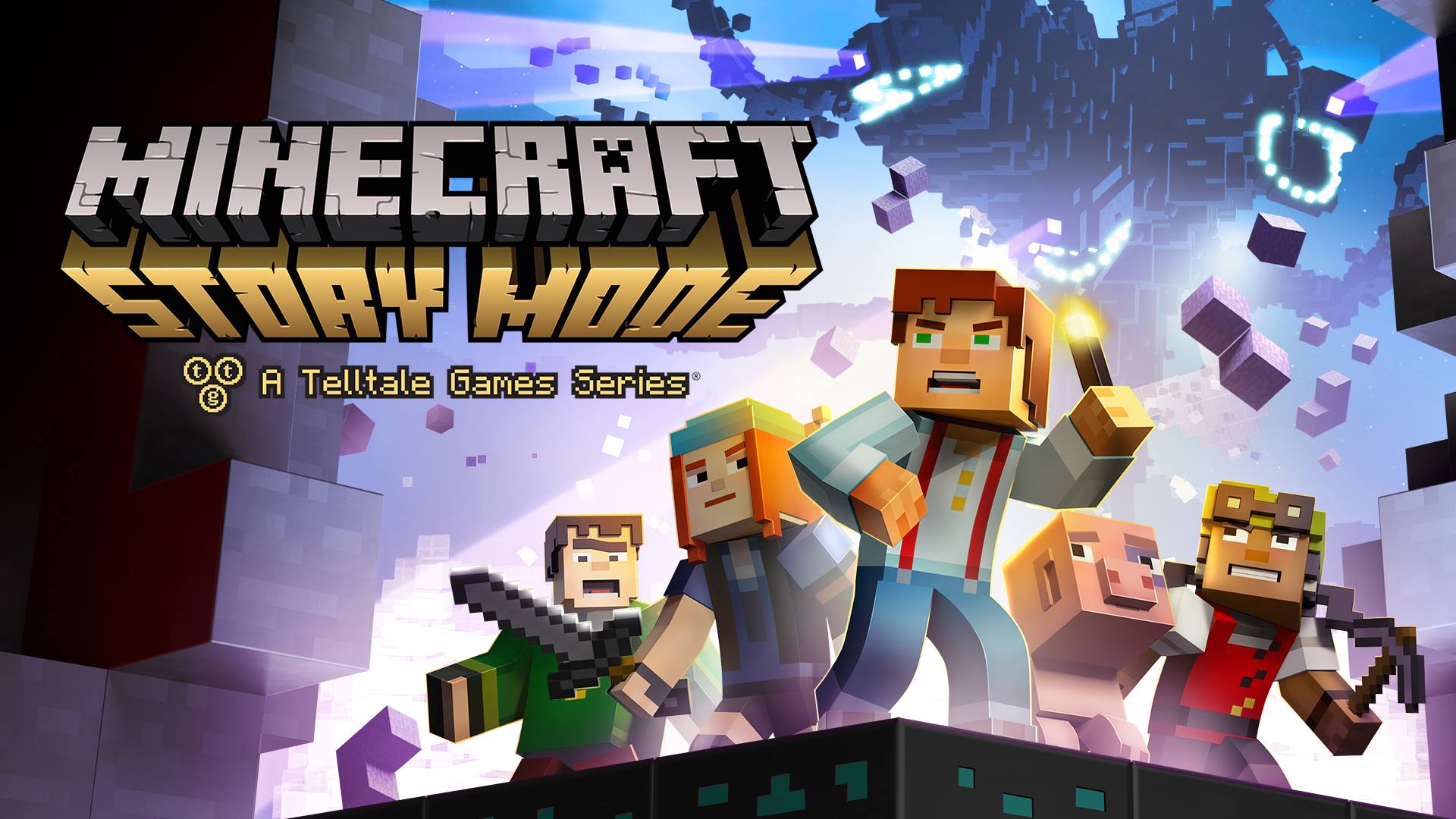 Gaming Editor Louis Wright recounts the absurdity of Telltale Game's Minecraft Story Mode
Minecraft. A game of boundless possibilities. A game of adventure. A game in which the story you make is your own. So Telltale Games decided to make an astonishingly generic choose-your-own adventure game with a Minecraft skin attached to it.
Minecraft Story Mode is a baffling concept to wrap the head around. Season 1 Part 1, yes there are multiple seasons of this, is centred around Jesse and their gang of loser friends trying to fight off the Wither-Storm (a boss we could only hope to see in the game proper) to stop their world being destroyed. Season 1 Part 2 is Jesse and their not-as-much-of-a-bunch-of-loser friends (Telltale realised no one liked the original group) traversing the Minecraft multiverse. Season 2 is then the saga of a literal Admin going on a powertrip and trying to take full control of the world- a very natural conclusion. The Admin can also commit a genocide depending on the player's actions.
---
---
With so many contrasting and varying premises across the 2 and a bit seasons, it would be logical to conclude that each episode is engaging and a true work of art, especially with the creative freedom allowed by the source material. There is a Minecraft YouTuber murder mystery.
No, really. An entire episode in the multiverse hoping saga is dedicated to gathering multiple Minecraft YouTubers (and a couple of fake ones because the budget couldn't stretch that far) into a creepy mansion and killing them off one by one. Spoilers avast, but nothing will be more incredible than seeing Captainsparklez get an axe in the back after the lights are shut out. Or either TheDiamondMinecart or LDShadowLady get devoured by spiders. Stampy is also there; he's chill. 
Of course the murderer, the fabled White Pumpkin, is one of the fake influencers because Telltale didn't have the guts to actually commit to a surprising twist in a murder mystery and have one of the oh-so-beloved Minecrafters be the villain. I for one would have loved to see a bloodthirsty Stampy going 'sicko mode' on everyone else; I've seen his Hunger Games videos.
---
---
The sheer insanity of having a Minecraft YouTuber murder mystery in the game aside, there is a lot to 'love' about Minecraft Story Mode. Its ability to fall into every single trope imaginable is, genuinely, quite impressive. Combining the power of friendship, the broken heroes, and a redemption arc for good mix; both seasons present a bland, uninspired narrative that still manages to make no sense.
There are actually some elements to like however, dropping the text-based sarcasm of my previous paragraph. Ivor, the seeming villain of season 1, is genuinely one of the best characters Telltale has put out. Between a fun redemption arc, his biting sarcasm oddly mixed with his inherent goofiness, and an excellent man-bun in season 2 he is the runaway star of the game. Also there is a pig called Ruben. He's alright.
All-in-all Minecraft Story Mode exists in my mind, as I'm sure it does many others, as a strange fever dream of a company that declared bankruptcy and managed to claw itself back from the grave. We won't see Minecraft Story Mode again though, for better or for worse. Telltale lost their licence to the brand when they went bust.
---
Watch the trailer for Minecraft Story Mode here:
---
Read more gaming retrospectives here:
Red Dead Redemption II: 5 Years On
Retrospective: Skylanders: Spyros Adventure