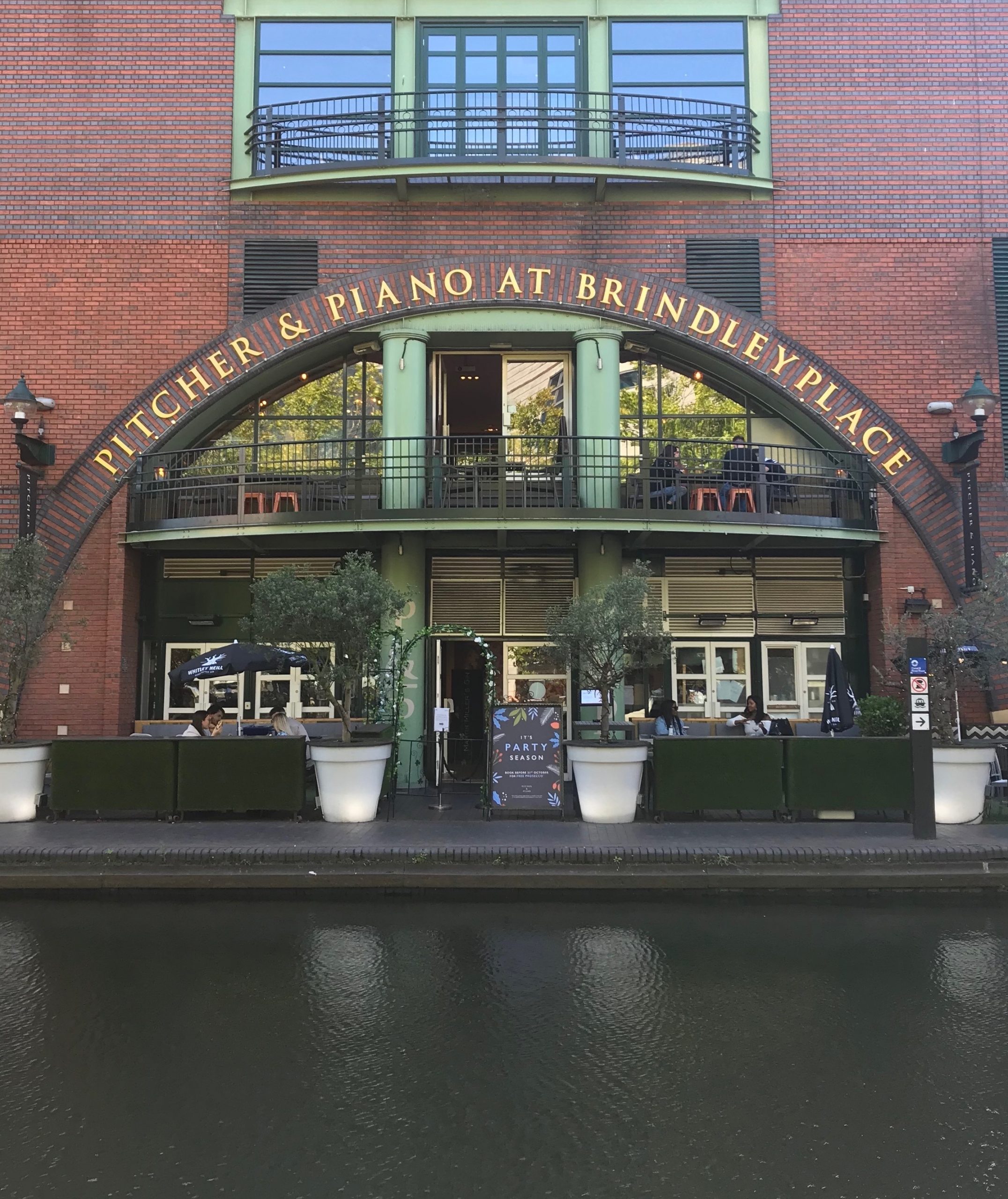 Food&Drink Editor gives her thoughts on the bottomless brunch offering from Pitcher & Piano, showing why it's the ideal late-morning Birmingham foodie destination
Nestled away amongst the many bars and restaurants overlooking the canal in Brindleyplace, in classic red brick Birmingham style, sits Pitcher & Piano. Visually enticing from outside and stylishly decorated inside, Pitcher & Piano's interior is the perfect mixture of classy and a little bit of fun – my personal favourite sign reading 'brunch without Prosecco is just a sad, late breakfast.' The building extends far beyond its unassuming entrance, meaning that there is plenty of room for the tables to be distanced from each other. Screens have also set up between many of the seating areas, providing extra assurance for customer and employee safety in the current circumstances. We were seated indoors, but there is also a substantial provision of outside seating areas, some of which were overlooking the canal in glittering sunshine. You truly wouldn't find a much better spot for a morning coffee date!
Pitcher & Piano's bottomless brunch is very reasonably priced at £25. For this, you get any item from the mouth-watering breakfast menu, along with unlimited refills of prosecco, mimosas or bellinis (with either peach or raspberry purée). For any non-drinkers attending, there are alcohol-free options also available.
On our visit, the drinks were refilled without fail before we had finished the one before, and we were welcome to switch between drink choices as many times as we liked. If you think that it sounds like the recipe for a perfect bottomless brunch, then you would certainly be right. For food, we ordered the Veggie Breakfast and the Baked Moroccan Breakfast – both of which lived up to the high standards set by the drinks. The Veggie Breakfast came with an array of delectable vegetarian trimmings, the standout being the copious amounts of grilled halloumi. The Moroccan Breakfast was perfect for any meat-eating guests, coming as a bowl of maple-glazed bacon, egg, chickpeas and tomatoes all baked into one delicious concoction and served with crusty toasted sourdough.
We've all been to a breakfast spot where you pay an extortionate amount of money for a single piece of over-toasted rye bread with a measly couple of slices of avocado on top – but Pitcher & Piano was definitely not one of these places. There was no skimping on serving size, and I think anyone would leave feeling as though they had received their money's worth and more in both food and drink. The choices on the menu were relatively inclusive of different dietary requirements, although options for any gluten-free foodies out there could have been made a little clearer. The staff, however, were very accommodating of any changes we wanted to make to our orders, and I certainly got the impression that the options could be adapted to suit different preferences or requirements. 
If you're now feeling in the mood to try out the Pitcher & Piano bottomless brunch, simply book in for your two hour slot on their website. The venue would be fantastic for any meal of the day – if you're looking for divine food, thirst-quenching cocktails and a chic venue for a student-friendly treat, look no further than Pitcher & Piano.
---
Looking for more reviews of some of Birminghams best restaurants? Check out more from Food&Drink: