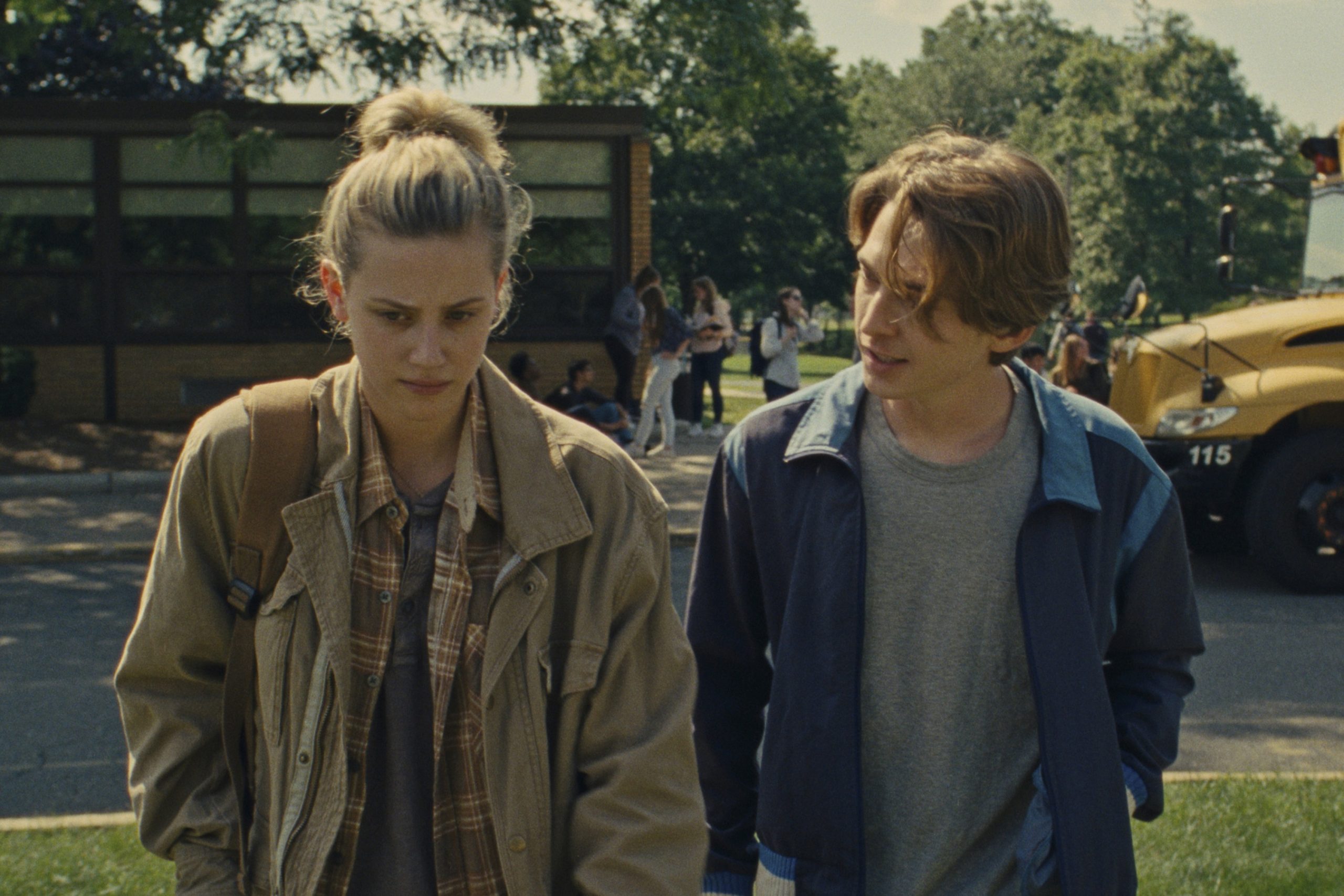 Travel Editor Aimee Calvert laments Amazon Prime's newest teen romance, arguing its triumphs do not save its blunders.
Chemical Hearts is Amazon's new tear-jerker which started streaming on Amazon Prime on the 21st of August. The film is adapted from the young-adult novel Our Chemical Hearts by Krystal Sutherland and follows Henry Page, a down to earth aspiring writer (played by Austin Abrams of Euphoria) on his quest to understand and help the new mystery girl at school Grace Town (Lili Reinhart from Riverdale).
Chemical Hearts obviously contains the quintessential aspects of the teen romance genre. A boy meets a girl from a completely different world. Their different spheres clash and collide, all the while their parents cannot possibly understand what it is to be a teenager in love. But there is a darker side to this teen drama, there is grief and a whole lot of sadness and whilst the ending was wholesome and tied the plot up nicely, it may not have been the one we were all expecting.
Sensitive Henry spends the majority of the film in a state of complete confusion which is understandable, really, but I think his utter bewilderment surrounding what is happening starts to overshadow how difficult everything must be for grief-stricken Grace. It is clear that Henry is the main focus of the film, but I cannot help but feel as though, even though she is an integral part to the plot, the viewer cannot fully get to know Grace. The fact that the audience are following Henry's thoughts and feelings throughout this messy relationship oftentimes makes Grace come across as frustrating and quite harsh towards Henry as we never truly understand her actions, and even when the plot starts to unravel at the end, she still feels out of our grasp.
In his spare time, when he is not editing for his school's paper, Henry enjoys practicing Kintsukuroi – the art of repairing broken pottery back together with gold. The fact Henry enjoys fixing broken things is a strong indicator of where the plot is going – but Henry, and the audience, soon realise that Grace is a much more difficult task than one of his jars, especially because at points in the film it is quite clear she is not ready to be 'fixed' and return to her old self.
Henry's older sister is studying to be a neurosurgeon and going through a tough break up herself. When she talks about love and relationships, her bitterness along with all of the scientific facts she gives her brother, really do take the romance out of falling in love. She reduces it to a few measly hormones and a whole lot of stress. In general, the science side of things, which I imagine would have been quite significant to the novel, falls quite flat and I personally was unable to feel the full weight of this angle in understanding teenage romance.
Chemical Hearts, in all of its cliché teenaged angst, does do a good job of addressing the long-term effects of trauma. Grace is not only left with the physical reminder of what happened to her, she has to walk with a cane, but it is also made apparent how she also has to deal with the emotional and mental scars of the incident. As much as Henry tries to help her find her old self again, Grace understands that in order to recover as much as she can, she needs to help herself before she lets anyone else back in.
Verdict:
Chemical Hearts is an easy watch. It took a different approach to the monotonous genre of teen romance which meant that you could watch it without knowing exactly what was going to happen next. The originality, along with the fact that the script was not as cringe worthy as I was expecting and that I really enjoyed the soundtrack, left me pleasantly surprised.
5/10
Chemical Hearts is available to stream on Amazon Prime.
Images courtesy of Amazon Studios.
---
Looking for more teen romance? Check out these other articles from Redbrick Film: 
Review: The Ground Beneath My Feet 
Redbrick Rewind: Before I Fall
New Perspective: Angus, Thongs and Perfect Snogging