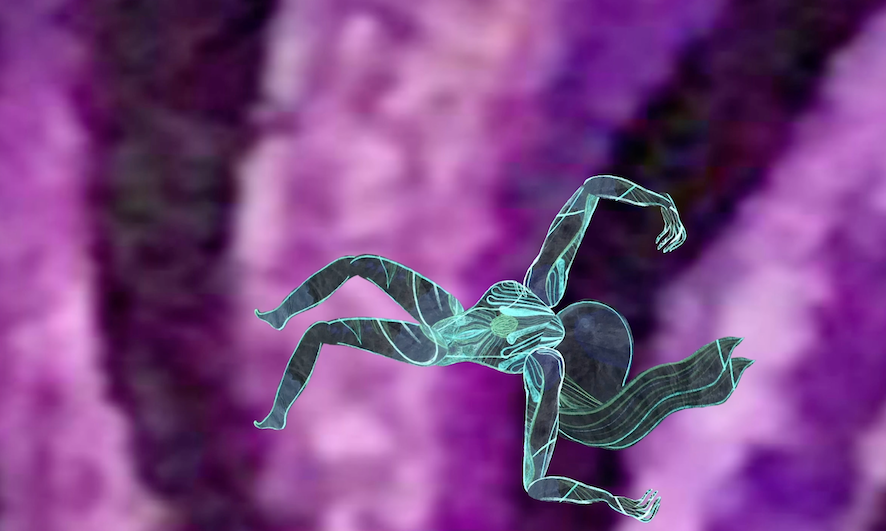 Culture Editor Nadia Sommella reviews the weird and wonderful worlds created in two exhibitions at Eastside Projects in Digbeth, calling it 'strange art for strange times'
Eastside Projects is one of several Birmingham galleries that are back open under new regulations. It is currently host to two exhibitions: Strange Matter by local artist Luke Routledge and When Screens Break by London-based Emma Talbot.
Both artists are shining examples of the power of art during periods of crisis. Their work holds an eery relevance in today's 'unprecedented times' that makes it hard to believe that the creations pre-date the pandemic, and that the exhibitions were pushed back due to lockdown.
Despite being entirely separate projects, the two overlap and coexist seamlessly, no doubt a well-thought-out curatorial choice, which is particularly welcome in a small space like Digbeth's Eastside Projects.
Talbot's When Screens Break is a large installation dominating the main gallery space, combining more traditional artistic media and the use of television screens to transport the viewer into the artist's futuristic sci-fi fantasy. The artwork itself is immersive and meant to be walked through like a maze until one reaches the nucleus, cut off from the external world and entirely absorbed in the world the artist has created for you.
Talbot explores an imaginary future where technology 'has moved beyond the control of humans' and people are nostalgic for the human connection of our current era. Through a combination of word and image Talbot makes us question our relationship to technology and how sustainable it is. She asks us 'what could be more fascinating / Than seeing / All The dimensions of yourself / Inside and out / In a mirrored echo chamber / Reflecting The you you want to be'.
In a period in history where real human connection must be carried out from a distance and our reliance on our devices is rapidly increasing, the issues Talbot's work raises seem all the more relevant.  The repeated imagery of a shattered screen evokes universal memories of broken smartphones while reflecting the deeper idea of the possibly dark consequences of a life lived virtually.
The feeling of nostalgia that permeates Talbot's work is also relatable, as we acclimatise to the 'new normal' and reminisce about the world pre-COVID. When Talbot says, 'last night I dreamt of The old world again/ The air was full of viruses' it is as if she is looking back on 2020 from the distant future.
In a separate room is the sculptural work of Luke Routledge, titled Strange Matter – perfectly suited for our strange times. Routledge similarly takes an other-worldly, futuristic approach, constructing his own universe inhabited
by 'absurd figurative sculptures' made primarily out of clay, which move unnaturally through the use of animatronics.
The title Strange Matter is of scientific origin. Strange matter is formed from collapsed giant stars and is said to either be 'the most stable matter in the universe' or so strong that it 'infects everything it comes into contact with'.
The motley crew of alien-like beings gather around a fire in a primitive manner and yet modern-day items like cigarettes and take-away drinks litter the floor. One can walk around the figures and stand eye-to-eye with them, as if we as the viewer are being invited to join in. The post-apocalyptic neon scene is just our introduction to Routledge's ever-growing fictional world, an incredible exercise in imagination and creativity.
These exhibitions really showcase what Eastside Projects does best, presenting us with leading contemporary art, (all the artwork featured in both exhibitions was created in 2020) and expanding our curiosity. This is strange art for strange times, and there is something about these dream-like creations that makes the bizarre truth we are living in seem slightly less crazy. The exhibitions run until the 12th December 2020, be sure to book your free tickets now and support this artist-led not-for-profit venue.
---
Read more exhibition reviews from Redbrick Culture:
I Thrive on Solitude: Tracey Emin's Blue Period?