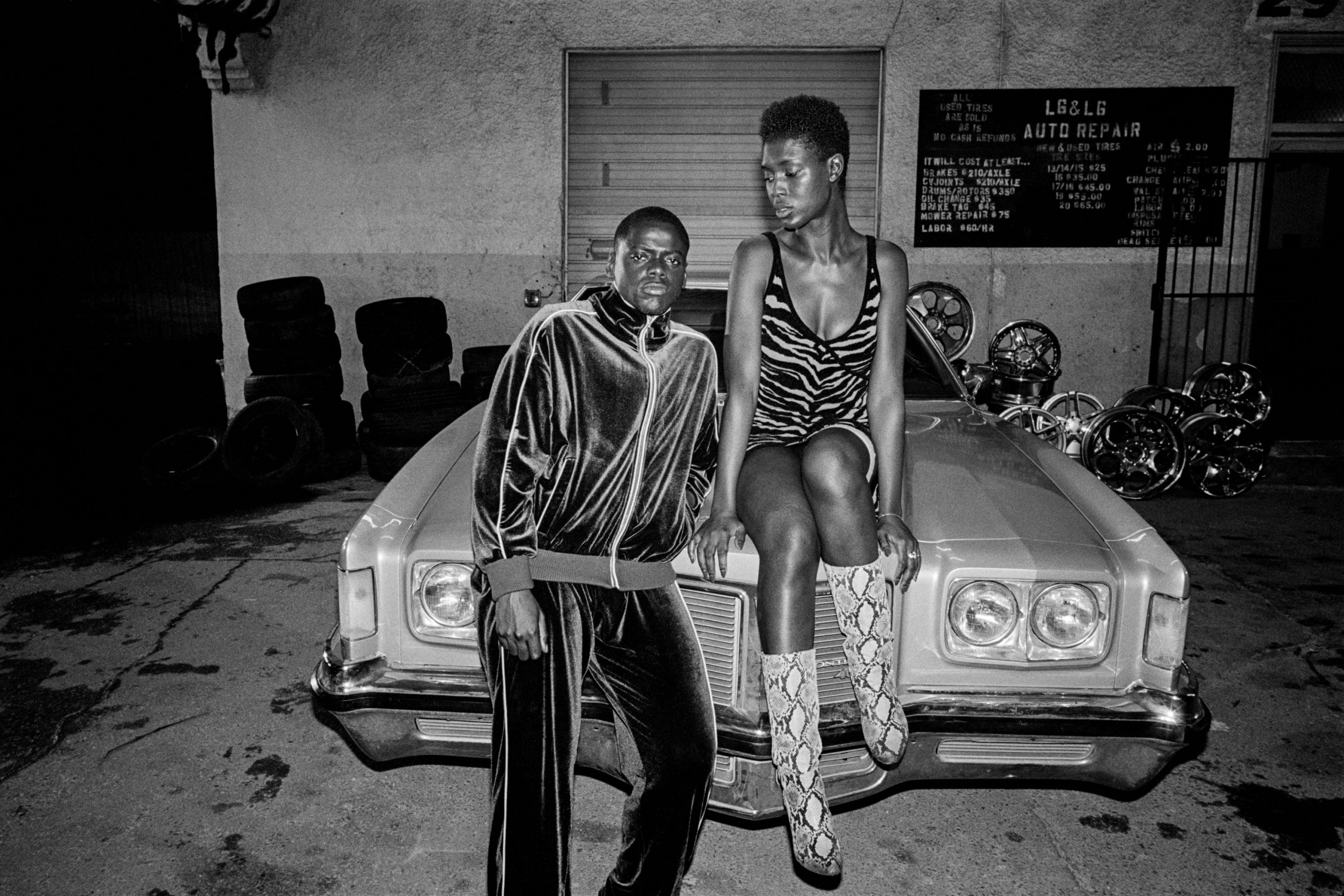 Film Critic Emily Faithful is enamoured with Melina Matsoukas' directorial debut, chase flick Queen & Slim
'Are you serious?' stammers Daniel Kaluuya's Slim, searching for a shred of empathy in the eyes of a police officer. The officer's response is a demand to 'get on the ground!', a gun aimed at Slim's face.
Slim may be in disbelief, but anyone familiar with the USA's rampant anti-black police brutality, which sparked the Black Lives Matter movement, got that feeling in the pits of their stomachs as soon as this African American couple was pulled over for 'missing a turn signal'. The Hate U Give showed us the all-too-relevant story of a black man being murdered by the police, and a community's struggle to deal with the injustice that follows. Queen & Slim shows us what happens when the victim is able to defend himself. A bad Tinder date gets worse when Slim, initially unarmed, gets hold of the gun and fatally wounds the cop. It is self-defence, and perhaps he would be in good hands, since Queen (Jodie Turner-Smith) is a successful defence attorney but, all too familiar with the prejudice flowing throughout the justice system, even she advises that they drive away and don't look back.
Melina Matsoukas, director of music videos for the likes of Rihanna, Beyonce and Whitney Houston, now turns to cinema with Queen & Slim, her first feature film. Written by Lena Waithe (who worked on Netflix's Master of None), it has been dubbed 'the black Bonnie and Clyde'. It's not. Titular characters Queen and Slim may be on the run from the law, 'armed and dangerous' in a turquoise Pontiac Catalina, but they are far from the daring criminal duo made famous in the 1967 film. This isn't a chase-film made fun by the audacious duo's choice to commit escalating crimes, making turning back less and less of an option. All Queen and Slim choose is survival, and that seems to mean stealing cars, hiding under beds and killing a man.
We only have glimpses of the news coverage of Queen and Slim's altercation, but as they travel south, their increasing fame is clear. With each person they meet, they learn they have become more iconic amongst their supporters and more hunted by the police. This, in the place of blatant news reports, is the genius of Waithe's storytelling. As Queen and Slim go from encounter to encounter, from seeking help from a naïve off-duty sheriff to taking a walk with an influenceable teenager, they learn how they are seen – and the opinions are rarely the same. The political relevance of this film is obvious, but its portrayal of people of many perspectives means that it leaves us to decide who we agree with. It's an important message, but it isn't left to carry the film. The story and its focus on the titular pair, masterfully acted by both Turner-Smith and Kaluuya, means that Queen & Slim is much more than just political.
Before they are forced into exile, Queen is a self-described 'excellent lawyer' who lives a solitary life, determined to get what she deserves and be seen for her intelligence and capability, rather than her difficult background. Slim is a nice guy; content, close to his family and perhaps lacking ambition. Waithe puts it simply: Queen would send back a mistaken food-order and Slim wouldn't. A juxtaposed duo united by a fateful night, together they deal with fear, hope and insecurity. This plot's focus on their love story and respective evolutions is an equal partner to the wider political aspect.
Much of Queen & Slim takes place on the road, and the various stops the couple takes. Matsoukas' stylish direction and Waithe's time-passing conversations (memorably one about Luther Vandross' ideal weight) make the long journey pace well. The routine stop-start nature of the journey can sometimes feel repetitive – one of the pair wants to stop, the other protests due to time restraints before stopping anyway – but each stop, particularly that featuring scene-stealing Bokeen Woodbine as Uncle Earl, is well-purposed and entertaining.
Verdict:
Well written and directed, well acted and well accompanied by the smooth score one would expect from someone as notable in the music industry as Matsoukas, this political love story is a triumph. In all, I'm afraid that not enough people will see this great film.
9/10
Queen & Slim is in cinemas now.
Images courtesy of Universal Pictures. All rights reserved.
---
Want some more Black cinema? Check out these other reviews on Redbrick Film: