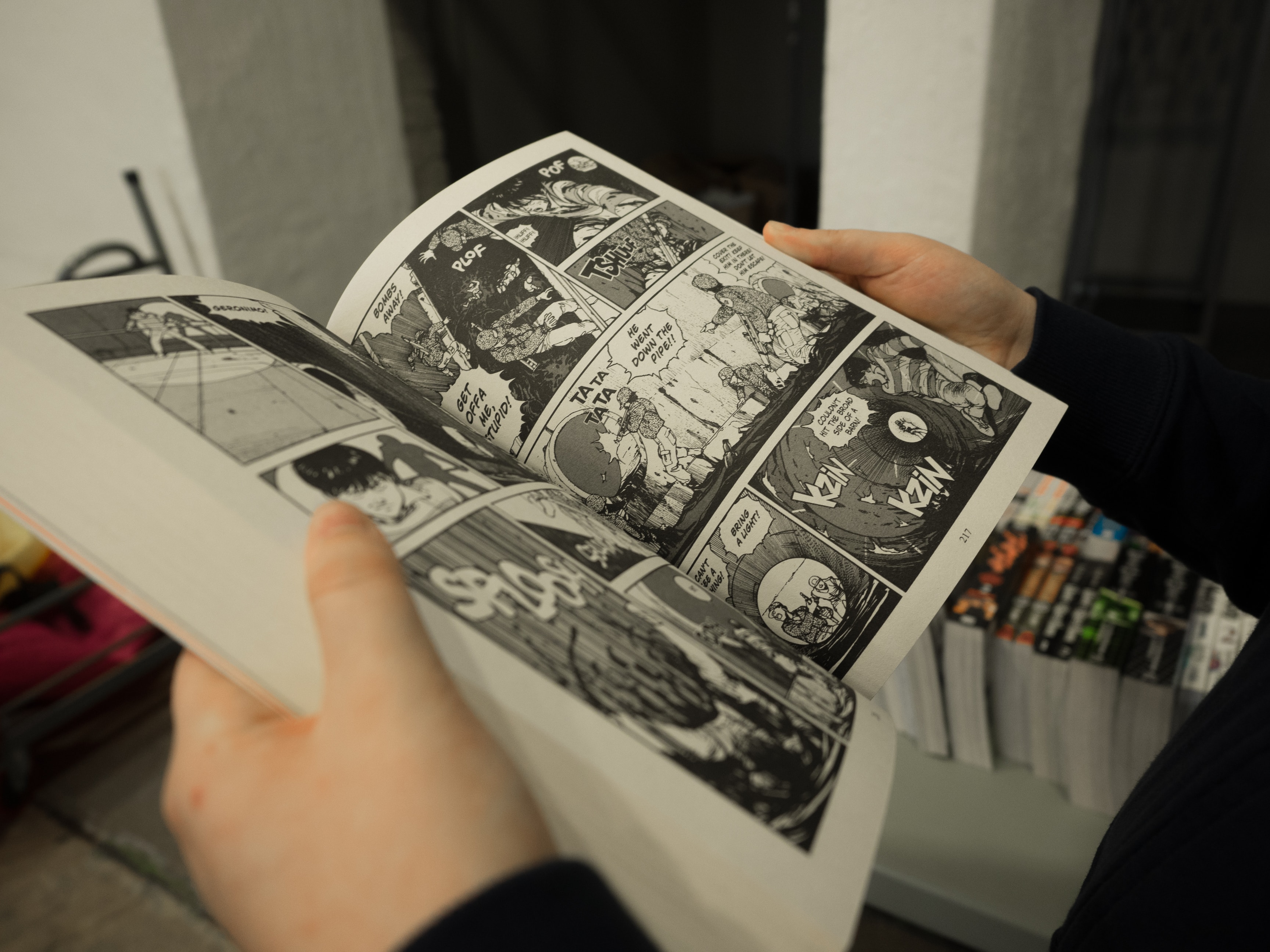 Culture Critic Antonio Miguel Aguilla recommends Brian K Vaughan's Saga, the Sisyphean romanticist space opera about star-crossed alien lovers
The best-selling comic book writer Brian K. Vaughan responsible for famous works such as Runaways and Y: The Last Man is on another roll with the series Saga. The first rich, dense compendium has come out and there's a lot to explore.
Its premise is at first a cliché sounding story about two star-crossed lovers of different alien species, which are war with each other and have an illegal half-breed child. Do not judge Saga on that sentence alone. It is a huge fictional universe that plays with conventional tropes, archetypes, stereotypes, cliché images and generic themes and in such an endlessly inventive and innovative way to accomplish a uniquely strange and cryptic vibe. Saga should be regarded on the same level as works such as The Walking Dead and Umbrella Academy. Watch out for this, continuing to grow full of heart to take the mainstream (eventually) and so you can tell your friends you liked it before it became popular.
With a huge array of well-rounded and easy to like characters spanning from the aforementioned family, a prince with a TV for a head wanting to retire, a freelance mercenary anti-hero, his rescued slave-girl, his lie-detector cat, his spider humanoid ex-girlfriend mercenary, a ghostly teenager turned babysitter, a cyclops romantic novelist, extended family and many, many others. I know this sounds crazy. And that is the bizarre fun amusement of it all. First of all, this story crosses genre boundaries with aliens resembling fantasy creatures of myth and legend, magic and science at times being indistinguishable and cultural ideas both alien and human. Secondly, it is all stitched neatly, so instead of being blasted with a mega-cannon of imagination we are introduced concept-by-concept at a decent pace. Brian knows when and when not to use his characters. The world-building is constant and fascinating that characters are already emotionally invested without you first consciously realising it along with the knowledge of their complexity and depth. Another tremendously good aspect of his writing is that it works both as individual issues and an overall storyline. It knows which relevant place and time it needs to be, and each scene helps contribute to the already huge expanding universe. It does go astray a bit during the middle, but it has a strong beginning and ending.
Unfortunately, our beloved protagonist family is constantly thrown into the worst scenarios filled with blood, action and violence and only brief moments of peace. And we are not just looking in the present. The child consistently has personal voiceovers lying outside of text boxes and instead in place with the landscape. Her words echoing through the atmosphere and providing hints about the future to look forward to locking down certain ideas and driving your curiosity for others. Saga is a Sisyphean struggle. It is a Sisyphean experience. It explores a vast array of themes from war to sex, parenting to bigotry, and politics to drugs. Not quite devastating but tinges of melancholic reality are always apparent amidst the mostly hopeful landscape.
With a gorgeous, dynamic art style amazingly reflective of the romanticist space opera aesthetic of the story. By romanticist the concern for the significance of nature and the natural world, loss and suffering, interest in the figures, their roles and functions in society, and an emphasis on the value of emotion and feeling. The art style that lies somewhere between simple and complex, realistic and fantastical pushes this space opera into otherworldly realms of music that you could only hope to imagine. All this helps convey the heart-breaking cycle of war with a continuing sense of loss and prevention of loss all illuminated with a ray of hope. Also, alien and robot smutty sex scenes and other adult material. It's sexual, theological, philosophical. It's violent and dirty and gorgeous. Topped off with well-done character development. It's weird, violent, funny, dirty, immature, and yet wise and touching. Flooding itself with heart and originality.
Apparently, the story is already halfway done. I suspect I'm going to cry finally realising how much I love it once it ends. Despite this it feels like the story has only just started. The first compendium while many events have taken place, characters introduced, settings explored, and themes travelled through I only have an adequate grasp of all the different textures of this fictional universe. It feels as though only just everything has been set up. Though the characters, plot, art and writing are a tiny bit overrated this is one of the most enjoyable comics I've read in a while. I highly recommend reading it.