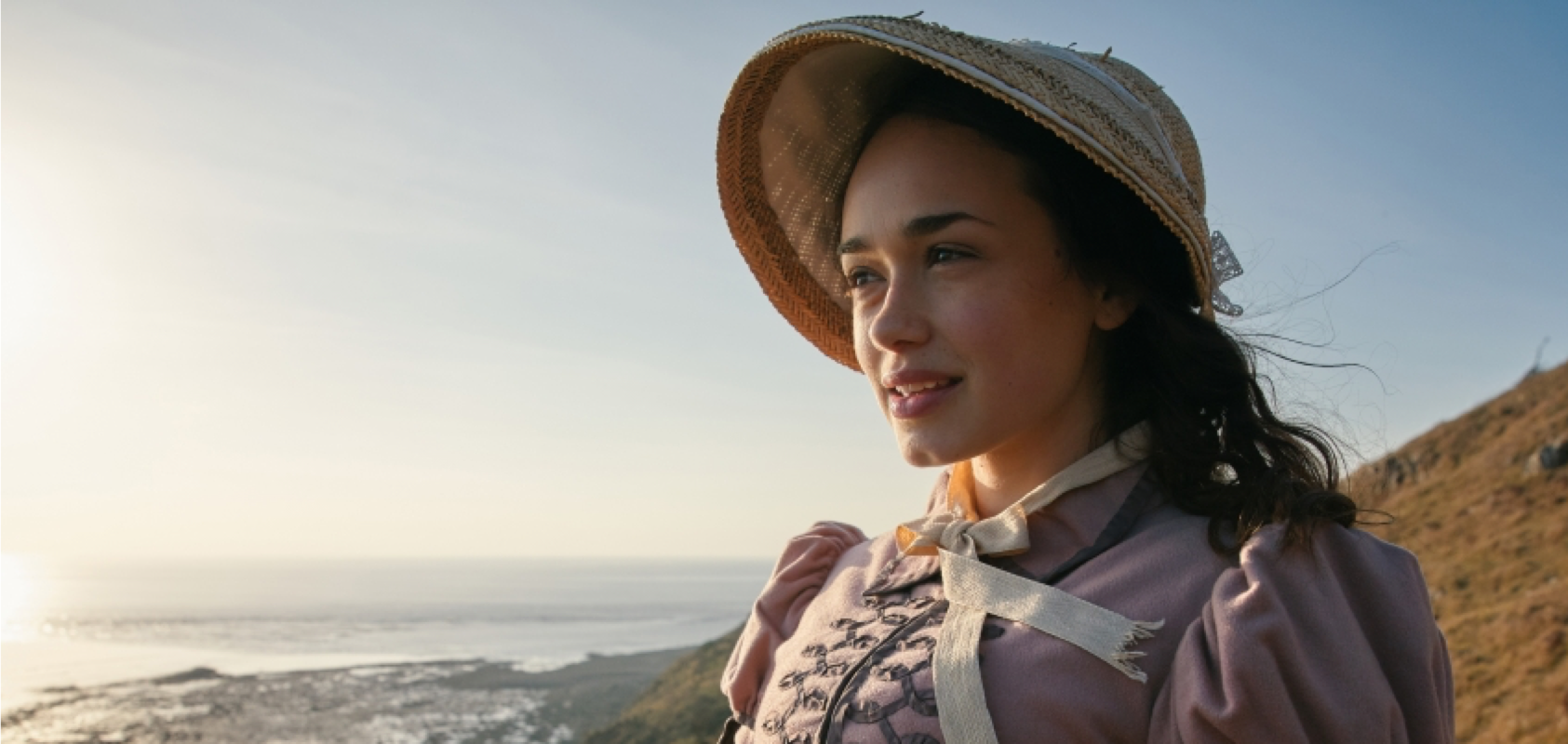 Film Editor Amy O'Neill reflects on ITV's recent period drama, a creative adaptation of Jane Austen's iconic unfinished novel
Jane Austen adaptations, it is widely agreed, tend to be far better when they stay close to their source material. There have been countless adaptations of her classic novels to television over the last few decades, from the widely beloved and authentically Austen Pride & Prejudice (1995) starring Colin Firth and Jennifer Ehle, to Romola Garai's charming and quirky portrayal of Emma in the 2009 BBC series.
None, however, have had to be quite so creative as Sanditon.
Sanditon is Austen's last unfinished novel, her work on it sadly interrupted by illness towards the end of her life. Veteran writer Andrew Davies certainly took on a challenge adapting the mere 65 page source material into an eight-part miniseries on ITV. He proved up to the task, as Sanditon is an intriguing, characteristically 'Austen' story of romance, money, and the trials of social convention. The programme follows Charlotte Heywood (Rose Williams), a young woman who, after a chance encounter with the eccentric Parker family, moves to Sanditon, a small seaside town on the brink of reinvention as a fashionable tourist resort. Here, she gets to know the Parkers and the Denhams, and becomes acquainted with all of the familial drama, aspirations, and intrigues of the families and of small-town life. Importantly, she also meets the typically broodingly handsome Sidney Parker (Theo James), around whom much of her story unfolds. 
Davies' writing is excellent, if somewhat anachronistic and cliched at times, with much of the typical Regency language lost. This is most likely due to not having a novel to take any of the dialogue from. There is one particular line that stood out as a cliche: 'An heiress with 100,000 must be in want of a husband, I think?' Nevertheless, it is recognisably Austen. The Regency setting is rich, with beautiful gilded balls and depictions of the rapidly changing economic and social scene. Many of Austen's sentiments from previous novels are present, challenging the social conventions of the time as to money and marriage, with a notable conversation at dinner where Miss Lambe announces her desire not to marry, lest she lose her fortune and become a 'man's property'. This is an important part of the themes this story addresses – the rights of women and the legacy and impact of slavery. It is possible to tell where inspiration has been drawn from other novels, but overall, Sanditon remains unique. 
There are some real standout performances from the lead Rose Williams, who played the exuberant, headstrong and curious Charlotte Heywood excellently. Williams has had some TV appearances in her career, in shows like Reign and Medici but given her fabulous performance I look forward to seeing her in further programmes and films. Anne Reid was brilliant also, playing the formidable Lady Denham with an impressive mix of gravitas and wit. The entire cast was strong though; I was convinced by the naivety of Clara (Lily Sacofsky) only to be stunned by her manipulative side; Crystal Clarke as Georgiana Lambe was stubborn, lovely and strong, a woman who knows what she wants and has been through hell to get where she is. Turlough Convery as Arthur Parker was excellent too, his good-natured and jolly character miles away from Convery's previous stint as Poldark's resident bully Tom Harry. 
There were, admittedly, some rather shocking scenes for die-hard Austen fans. Sanditon is decidedly and more overtly sexual than other adaptations, possibly due to its lack of reliance on a well-loved novel. In the first episode alone, there is naked sea-bathing and a racy encounter in the woods, and throughout there is a plot involving an incestuous relationship between stepbrother and sister Edward and Esther Denham. While shocking, these elements added to a darker subplot of manipulation, which usually lie as undercurrents in Austen novels. Davies has brought them to the forefront here with people's secrets being used as blackmail for personal gain, in a plot that gets more twisted as the episodes go on.
Furthermore, the ending came as a shock to many: it is unheard of for such an adaptation to end on a cliffhanger! I would hope that this is a sign of more to come from the Sanditon cast and crew. Despite its flaws, it is a rich story of the complexities of a small town and its families trying to find their feet in a rapidly changing time. The characters were empathetic for the most part, and authentic, and Davies succeeded at creating a series with a lot of heart, and a lot of potential. It would be a huge shame if this was the end for Sanditon – the plot and the characters clearly have so much more to offer.
Rating = 4/5