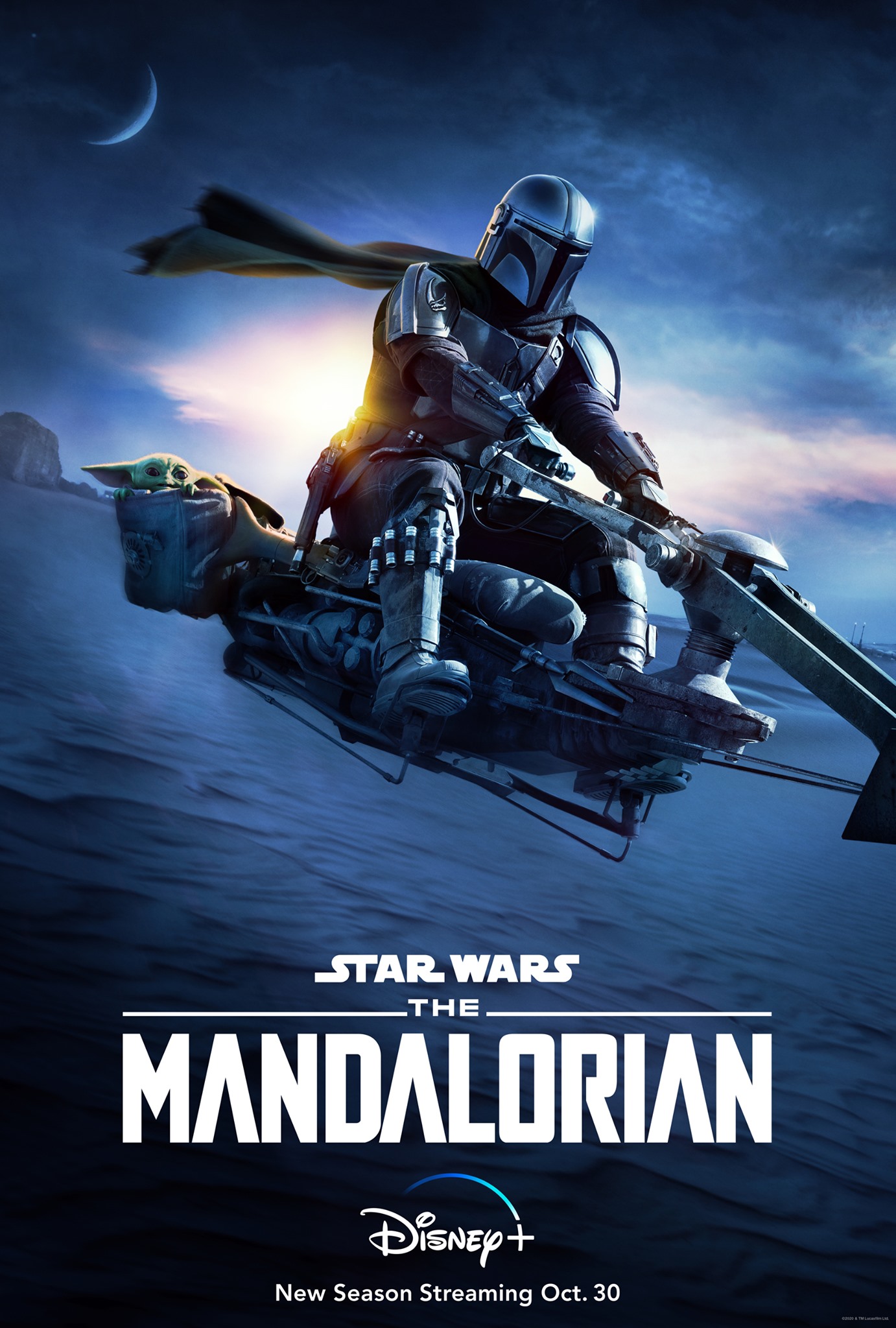 The Mandalorian's second season improves upon almost every aspect of the first, argues TV Critic Jake Davies
Pedro Pascal suits up once more as everyone's favourite intergalactic gunslinger for a bombastic second season, which builds upon the groundwork laid by the first to craft the strongest entry to the Star Wars universe in years!
Picking up almost immediately where the first season left off, we re-join our hero as he begins his new quest to reunite the Child with the Jedi. It's satisfying to have a plot with a goal this time around, after the fairly aimless wondering from Mando's first outing led many to criticise the pacing and plot structure of the show. Indeed, it is clear that showrunner Jon Favreau listened to fan feedback, as season two is much more refined in its storytelling. Aside from a few wayward opening episodes, most of the chapters propel the story forward in meaningful ways, building momentum and developing characters to ensure the finale carried extra emotional weight.
The story itself is a relatively straightforward adventure, but it is credit to the screenwriters that they are able to hold the attention of the viewer throughout thanks to entertaining characters, colourful new planets and a host of Easter eggs and references to the larger Star Wars universe. It's evident that this second season has a greater sense of purpose and longevity, as seeds are sown for future plotlines, and in particular Mandalorian culture is examined in more depth and detail, but answers to viewers' biggest questions are few and far between. Luckily, there are enough reveals scattered across the series to satisfy our curiosity for now, but it's clear bigger things are coming.
The Mandalorian's sophomore outing also benefited from the inclusion of returning characters from the Star Wars universe, including the first live-action appearances of beloved Star Wars: The Clone Wars characters Ahsoka Tano (Rosario Dawson) and Bo-Katan Kryze (Katee Sackhoff). An array of major and supporting cast from the first season also return, further fleshing out this corner of the universe and connecting Star Wars past and present effortlessly. It's a joy to see how this new direction for the franchise draws upon characters from the greater universe, whilst forging a new path in the wake of the Empire's destruction at the end of Return of the Jedi. The world-building is both impressive and beautiful, although a number of story beats suffer from blatant set-up for Mandalorian spin-off shows which were recently announced, distracting the viewer from Mando's journey and thus hindering the show's ability to tell a fully cohesive and self-contained narrative. Generally, however, the showrunners manage to merge these back-door pilots with season two's plot progression to ensure these side stories don't derail any momentum.
Key to this momentum is the character development of main protagonist Din Djarin (Pedro Pascal) and his antagonist Moff Gideon (Giancarlo Esposito). Djarin is forced to adapt to parenthood as he ferries the Child from planet to planet and attempts to protect him from wretched hives of scum and villainy. The more trivial aspects of being a father are examined in both subtle and obvious ways, but it's endlessly endearing following a hardened bounty-hunter as he attempts to become a role model for his former target. Djarin's nemesis Moff Gideon appeared only briefly in the closing chapters of last season, whereas season two allows the unhinged imperial leader more screen time to further the viewer's understanding of his motives and actions. This double-pronged approach again helps to drive the story forward and fuel excitement for the inevitable final showdown, in a finale episode that doesn't disappoint.
With the Skywalker saga officially wrapped up and no Star Wars movies on the horizon, The Mandalorian season two proves that the franchise's immediate future is destined to succeed in television format. With the same cinematic scale stretched across eight episodes, Favreau and company are able to tell a more structured and rewarding story than any of the recent movies were able to achieve. Despite a few initially underwhelming chapters, the second series improves on almost every aspect of the first. The Mandalorian then is everything Star Wars is supposed to be – big, beautiful, uplifting, full of action and heart. In a difficult year with little to celebrate, Mando has provided the cinematic thrills and spills we've all been craving, proving once and for all that truly, This Is The Way.
Rating: 4/5
---
Read more TV reviews here: