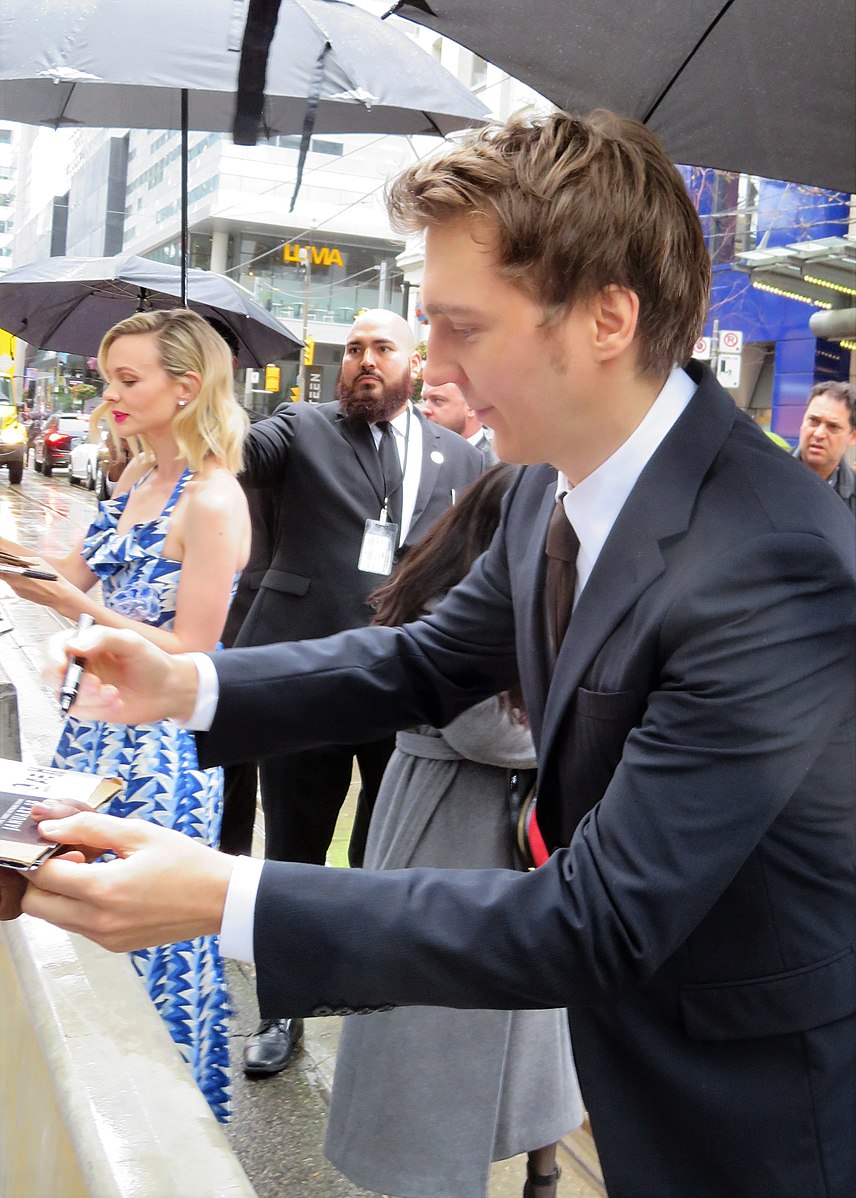 Film Editor Samuel Zucca reviews the emotionally complex and effective, Wildlife directed by Paul Dano
The title of this film, after seeing it, is quite confusing. Wildlife, and not Wildfire, as some of the symbolism in the film may suggest. A memorable scene early on, shows a mother and her son driving through the expanses of Montana plains before reaching a raging forest fire. "You know what they call trees in a forest fire – fuel," the mother utters to her son – and the ones that survive the fire become "the standing dead." It's a bleak moment in a film full of bleakness; the long winding road with a car heading towards a distant fog of smoke, an image that sears itself into your brain.
This is the directorial debut of Paul Dano, mostly known as an actor who, by this point, has a considerable collection of roles under his belt, most notably There Will Be Blood, and his performance as a young Brian Wilson in Love and Mercy. Based on the 1991 book by Richard Ford, the film is co-written by his partner Zoe Kazan.
Carey Mulligan and Jake Gyllenhaal star as the two parents of fourteen-year old Joe (played by Ed Oxenbould), shown at the start in a humble household in Montana, 1960. After the father loses his job at a golf course and decides to leave to fight wildfires, the layers of the family dynamic begin to peel away. Unlike films such as Blue Velvet or American Beauty, in which it's the typical smiling suburbia is being explored; Wildlife shows the resentments behind the white picket-fences, and tackles both the internal and external forces facing the family. Joe struggles to acclimatise to his new family life with a distant father, him and his mother returning to work, and her beginning to actively pursue an older man.
The source material is written in a distinct first-person style, and Dano even admitted in an interview with NPR, that he was very tempted to use a voice-over at several points in the film and it is evident as to why. Dano is stuck with trying to tell the story through visuals and dialogue, and the result is quite striking – every shot is crammed with detail, playing in and out of focus. It's absolutely breath-taking to look at. The atmosphere is further enhanced by the subtle and delicate soundtrack, composed by Jóhann Jóhannson, who created the eerie, weird score to 2016's Arrival. 
The visual storytelling is quite effective, but Joe as a protagonist, still appears to be a challenge to portray onscreen, as there is a sense that he, as a frequently wordless character, has lost something in the transition from book to screen. It is still a family drama however, and where his character is inactive, at times, it is made up for by his parents, who are ultimately more interesting subjects.
The film appears to have two conflicting narratives between Mulligan and Gyllenhaal's characters, as from either perspective it could appear to be about a man attempting to regain his pride after losing his job, or a woman seeking independence in the absence of her husband. What seems to emerge amidst this, is a story about a boy gradually coming to terms with the fact that his parents, whom he loves and looks up to, are flawed and troubled human beings. I feel the story translates itself as a universal one, one that Dano himself has alluded an relation to, and is laid out very delicately and compassionately along its run-time.
Amongst the array of dramatic performances, the standout is undoubtedly Carey Mulligan, who manages to take a complex role and make it her own; sympathetic, vibrant, troubled and real. As for the rest of the cast, Ed Oxenbould does well, considering his minimal dialogue, he makes up for in his screen presence. His silent and meek character does however, allow for a subtler performance, and it will no doubt give him more attention than earlier films in his career like Alexander and the Terrible, Horrible, No Good, Very Bad Day. Jake Gyllenhaal still fits well in the stern and stoic role he is given, although it is not his most memorable considering his lack of screen time compared with the other main cast members.
Verdict:
Wildlife is a film which very much impresses with its stunningly crafted visuals and a compact awards-baiting cast, but under that sheen there is a lot of substance to dig your teeth into, a family drama with a strong focus on its central characters and their troubled relationships.
Rating: 8/10