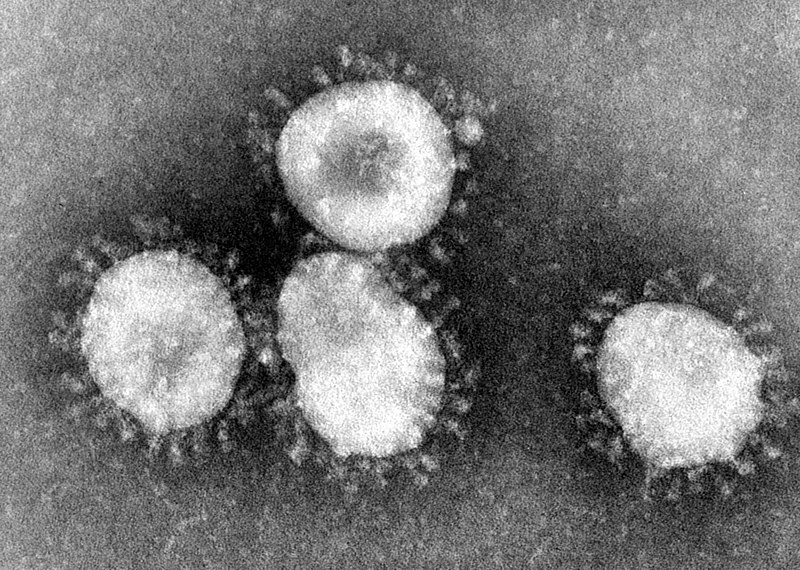 Sci&Tech Writer Daniel Bray investigates the origins of the virus making global news
Editor's note: all facts and figures correct as of 7th February 2020.
The year 1720 saw 'The Great Plague of Marseilles', in which around 100,000 people died. 100 years later, in 1820, there was the first major cholera outbreak in Asia, which claimed over 100,000 lives. Pass through another century, to 1920, and you'd be in the midst of the Spanish Flu, which caused at least 50 million deaths worldwide.
Fast forward to the present day, the year 2020. In keeping with this unfounded 100-year trend, a coronavirus outbreak – given the temporary name 2019-nCoV – started in Wuhan City in China. At the time of writing, the Chinese media has confirmed over 300 deaths, and around 14,000 infected people, but it is believed that this figure is an underrepresentation of the true damage already caused. A study from Lancaster University, which hasn't been peer reviewed, and therefore should be taken with a grain of salt, estimates that on the 22nd January, there were a total of 14,464 people infected by the coronavirus.
Coronaviruses are named for their crown-like spikes which sit on the surface of their outer 'shell'. Human coronaviruses were first identified in the mid-1960s, and there are currently only seven known coronaviruses that can infect people, including SARS, which caused global panic in 2003, infecting more than 8000 people and costing the global economy around $50bn.
Like SARS, 2019-nCoV causes severe acute respiratory infection. Symptoms seem to be similar to those of influenza and SARS, starting with a fever and cough, followed by shortness of breath. Interestingly, the infection seems to rarely cause a runny nose or sneezing. The incubation period of the virus – the time between being infected and showing symptoms – is believed to be between one and 14 days. Slightly scarily, Chinese scientists have confirmed that people are infectious even before their symptoms appear, unlike other outbreaks such as SARS and Ebola. Imperial College estimates that the transmission vector – the number of people that each infected person goes on to infect – is anywhere between 1.5 and 3.5. This certainly does nothing to alleviate the worries of the world's population.
Chinese authorities suspect that the virus originated in the South China Seafood Wholesale Market in Wuhan, which sells wild animals including snakes, bats, and chickens, as well as seafood. They say that the market "conducted illegal transactions of wild animals", which could be the source of the outbreak. Researchers say that 2019-nCoV is very similar to a virus found in Chinese horseshoe bats, but it's hard to say for certain whether they're the origin of the new virus.
One factor that has certainly not helped Chinese people is the fact that the outbreak picked up wind just as the country's Lunar New Year holiday approached. Families travel across the country to reunite and enjoy food and festivities. It's thought that this travelling may have helped spread the virus out of Wuhan City. Many people are angry that two events in Wuhan City in early January – the distribution of 200,000 tickets to tourist sites, and a communal dinner with over 40,000 attendees – were not cancelled, and as such may have also aided the transmission of the virus. In a bid to slow its spread, officials decided to prolong the public holiday from 30th January to 2nd February, while schools and universities are remaining closed until further notice.
There are still serious concerns about the spread of the virus – Chinese President Xi Jinping has warned that its spread is accelerating, with many countries, including the US, UK, Australia, and Japan, repatriating and quarantining citizens as a precaution. In an effort to stop the domestic spread of the virus, travel restrictions have been put in place in many Chinese cities. Wuhan City has been quarantined from the rest of China, with public transport not running, and private cars being banned from the roads. Trains and flights have been cancelled across the nation. More remote towns and villages are taking matters into their own hands by blocking the roads themselves. With many people remembering the SARS outbreak in 2003, also caused by a coronavirus, it's no surprise that there's a ramping up in the global and domestic responses to this new virus. 
In Wuhan itself, the reaction to the virus has been more than just banning transport and blocking roads – two emergency hospitals are being built: one will hold 1,000 beds, with the other having a 1,300-person capacity. The first hospital is due to be ready on Tuesday 4th February, with the second facility aiming for a mid-February opening. On top of this, the Chinese government have flown specialist military medical teams to Hubei province, and they have said that a further two hospitals will be built, showing their desire to get on top of this problem as soon as possible.
Back home, the government has confirmed that at least 266 people have been screened for the virus, with all tests so far coming back negative. On Tuesday 28th January, a man from Harborne was taken by ambulance to Queen Elizabeth Hospital, after being sent home from his GP surgery. There is still no evidence that anyone in the UK is infected, although only a tenth of Britons flagged due to their travel history have actually been tracked down and contacted.
---
If you are worried about contracting 2019-nCoV, the World Health Organisation recommends following their standard procedures to reduce the exposure to and transmission of the coronavirus, and illnesses in general:
Frequently clean hands with soap and water, or alcohol-based handwash.
Cover coughs and sneezes with a tissue, or failing that, the inside of your elbow. Then wash your hands and throw away any tissues used.

Avoid close contact with anyone showing symptoms of a fever and cough.

Raw meat, milk, and animal products should be handled with care to avoid cross-contamination, as per good food safety practice.

If you have a fever, a cough, and difficulty breathing, you should contact your doctor and tell them about your recent travel history.
If you follow this advice, you should be fine. Victims of 2019-nCoV have mainly been those with an underlying chronic disease and the elderly, and severe illness is only reported to be caused in about a quarter of cases. Today more than ever, it's important to not fall for misinformation, racism, or scare tactics, and instead make sure that we keep our own personal hygiene up to scratch.