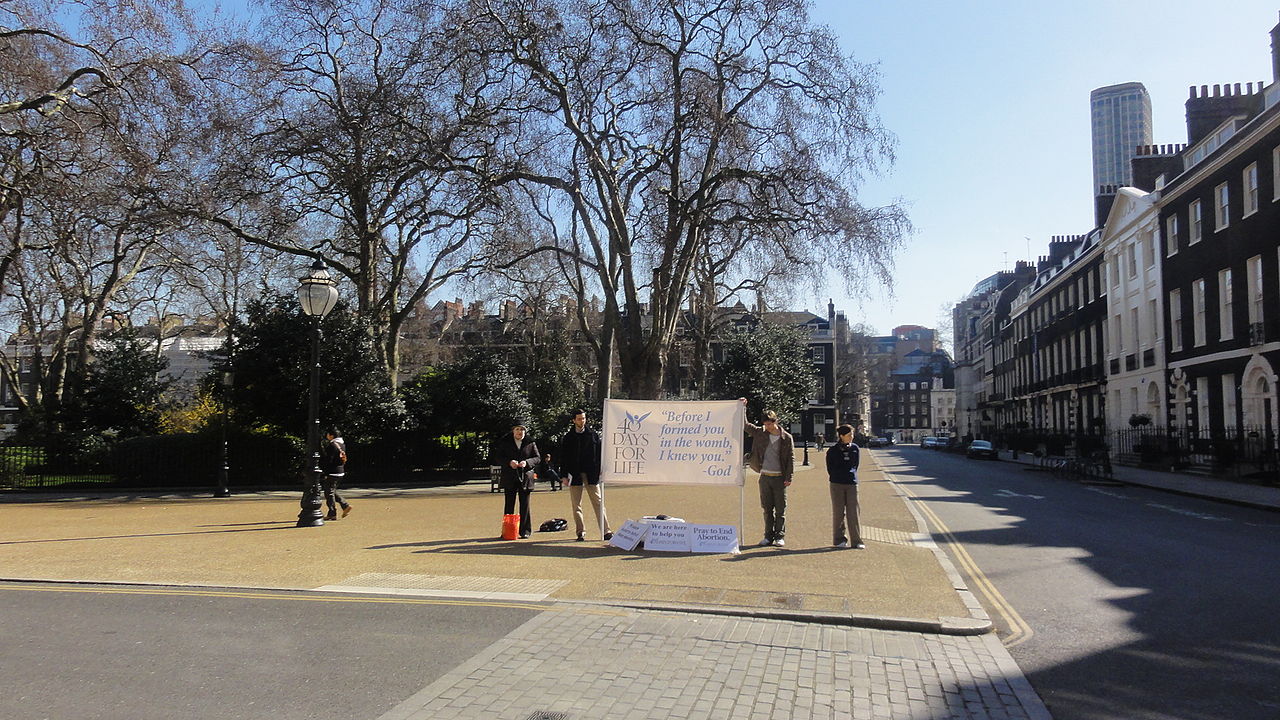 Amy Lakin reports on the call for 'buffer zones' around abortion clinics by Steve McCabe, MP
Content Warning: This article contains mention of abortion which some readers may find distressing.
The MP for the constituency of Birmingham Selly Oak, Steve McCabe has strongly advised the government to enforce buffer zones around local abortion clinics.
His response comes after patient reports of frequent harassment outside the BPAS abortion clinic in Kings Norton, Birmingham.
Although the protests are not illegal, significant concerns have arisen for the mental welfare of patients leaving and attending the clinic.
The implantation of buffer zones would mean that protestors are legally obliged to keep within a 100-metre radius from the clinic. The measures would also see protest numbers limited to four at a time.
In correspondence with Birmingham Mail, McCabe said, 'I am in touch with both the clinic and police about these protests. This isn't the first time we've had this problem. I understand from both the clinic and the police that at present the protesters are not committing an offence but the situation is being monitored and any constituents who think the protesters are engaging in criminal behaviour or causing harassment should report it to the police on 101.'
'My view is that we need legislation for a buffer zone around the clinics to protect the interests of vulnerable patients and staff. Anyone who is carrying out campaigns designed to cause persistent alarm, harassment and distress should be charged accordingly.'
The Kings Norton clinic has been targeted by pro-life supporters regularly in recent years. Forms of protest include distributing graphic leaflets, shouting at patients, and attempting to prevent entrance into the clinic. 
The Marie Stopes clinic in Edgbaston, Birmingham was also targeted in 2017.
The first buffer zone in the UK was introduced in April 2018 by Ealing Council to prevent anti- abortion activists from operating around the Marie Stopes clinic.
There are currently two buffer zones within the UK. In March 2018, the British Pregnancy Advisory Service in Richmond was granted a buffer zone.
The government carried out a review in September 2018 into buffer zones. The extensive review concluded that the zones were not necessary nationwide. The review contained evidence from medical professionals working and patients affected by the protests. 
A representative for the Home Office when questioned about the zones said to The Independent, 'This is a sensitive and complex issue, which is why last year we conducted an in-depth review of protests outside abortion clinics. The right to protest is a vital part of a democratic society, but it is completely unacceptable that anyone should feel harassed or intimidated, and we are clear we expect the police to take action in such cases.'
In 2018, there were 205,295 abortions carried out in England and Wales.