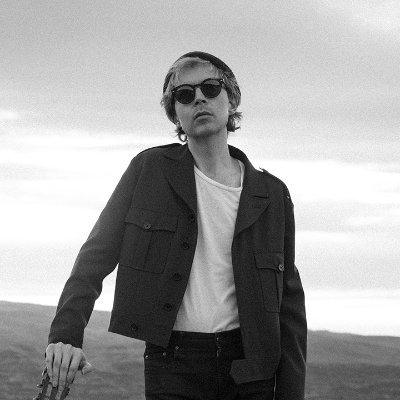 Music Critic Robert Hawken eagerly anticipates Beck's new album as new single Dark Places sets a high bar
The master-innovator Beck Hansen is back once again with single 'Dark Places' from his upcoming album Hyperspace. This follows on from 'Hyperlife', 'Uneventful Days', and 'Everlasting Nothing' already released from this album. Beck remains an artist whose transcends many different genres and all his experience is shown on his latest song.
'Dark Places' is a dreamy track filled with synthesizer melodies and supported by light acoustic guitar. All this creates a melancholic atmosphere, filled with the similarly emotive lyrics of love lost. The song has an infectious quality to it, and I continually caught listening to it on repeat. The track is co-written by Pharrell Williams, who it appears will be a continuing influence on 'Hyperspace'.
Beck has come a long way from his early days, typified by his lo-fi style best portrayed in 'Loser', one of his most well-known songs. Instead his more recent work has been dominated by a move towards a more electronic style and this track is no different.
Although his most recent albums have been hit and miss, 'Dark Places' is a track well worth listening to, which promises another quality album from the veteran.