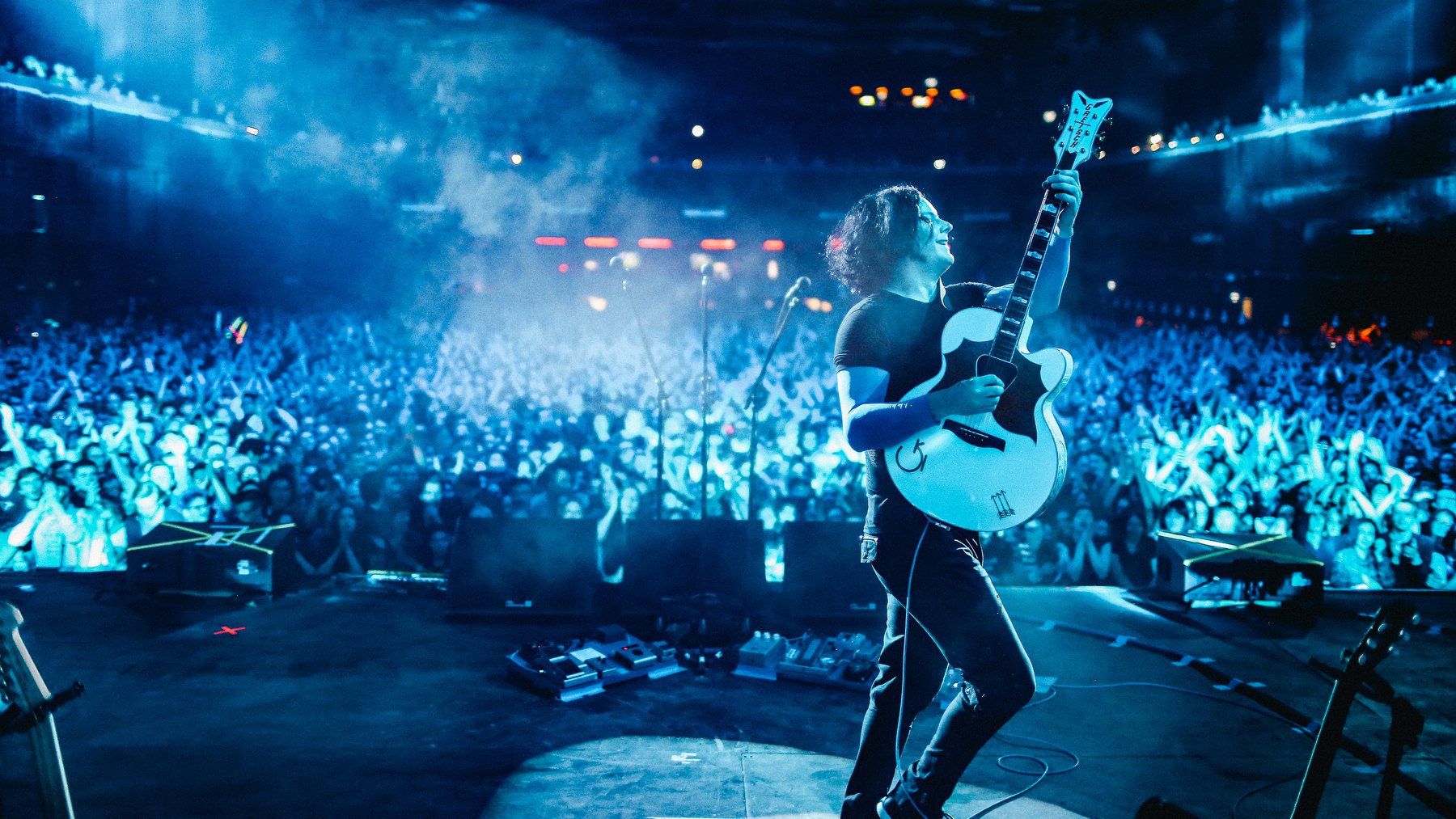 Jack White's return in 'Taking Me Back' is something worth making noise about, Music Critic Emma Gardner reviews
Undoubtedly, Jack White's bravado, energy, and innate ability to command the world of rock and roll has led him to make a fierce comeback, culminating in his first single since 2018 with the release of his last album, Boarding House Reach.
In my mind, he will forever be one of the greatest guitarists of our time, being able to effortlessly weave an archetypal rock song that leaves his fans reeling. Jack White is a man noted for thinking up various musical endeavours, from his own solo career to The White Stripes, The Dead Weather and The Raconteurs.
White recently re-appeared in September, playing a gig on the balcony of the new Third Man Records shop in London. He sported a thrilling electric blue hairstyle and a striped suit. Without a doubt, this dramatic combo paired with his legendary musical prowess, symbolise an exciting new chapter in White's already decorated musical career.
White's latest single, 'Taking Me Back' boasts a raw, exhilarating, and electrifying energy for which he is known and loved. The melody itself and the familiar, quintessential guitar crunch are vibrant, with an equally chaotic drum beat with White's recognisable and dynamic croon. It is certainly a song that needs to be played at full volume, having the capacity to break your speakers-but only in a good way. The song is a nod to White's 2012 album masterpiece 'Blunderbuss,' reminiscent of the cacophonous 'Sixteen Saltines' riff.
As School of Rock's Dewey Finn would say, the guitar solo is certainly 'face-melting,' providing a stirring conclusion to an already enthralling song. I await the release of his new album Fear of the Dawn, which will grace us in April 2022.
Jack White has done it again-he has proved that his comeback is exciting, vociferous, and energetic. It is certainly something worthy of making noise about.
Rating: 9/10
---
You Might Also Like:
Album Review: Biffy Clyro – The Myth of Happily Ever After