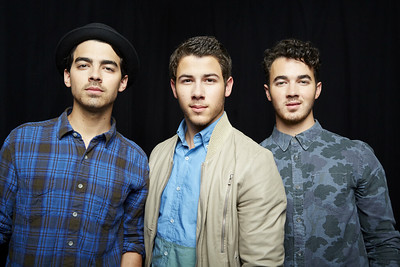 The new Jonas Brothers single is the perfect release following their reunion album, Music Editor Bethany-Jo O'Neill writes
The Jonas Brothers teased their much anticipated single, 'What a Man Gotta Do?', on all social media platforms in the weeks leading up to its release- thankfully, it did not disappoint. The single's rhythmic aspects are a cross between the hand-clapping games we all played in our Primary School years and the foot-tapping mastery of Michael Flatley; surprisingly, this combination actually works for a successful pop song! Alongside these influences, the guitar has serious George Michael 'Faith' vibes which, again, is most definitely not a complaint. 
The phenomenon of blood harmonies, (pitch perfect harmony between siblings/relatives), is wonderfully demonstrated in this song. Joe and Nick's voices fit together so well that it really carries the later part of both verse and chorus causing the texture to build as each section progresses. The song then takes it back down to basics for a drum solo in the bridge only for the final round of the chorus to come back round stronger than ever. Although the strength of the lyrics is questionable, (after all, who really says they want to be 'totally locked up' by their next potential partner), they are incredibly catchy.  The underlying sentiment of the song, however, is very sweet. It is a cheery song and won't fail in putting a smile on any listeners face. It gives the song an even higher feel good factor that the lyrics are sung to and about their wives. 
After the success the music video for 'Sucker' garnered, it would have been crazy for the band not to use their fabulous wives once again in a video. Their respective love stories have captured the hearts of fans (even the jealous ones) and therefore it is heart-warming to see another product of the extended Jonas clan. As the musicality of the song has clear influences, so does the music video. Nick and Priyanka re-enact the famous Tom Cruise scene from Risky Business, Joe and Sophie dance their way through a fantastic Grease tribute and finally, the sweetest moment of the video, Kevin and his wife of ten years, Danielle, do the jukebox scene from Say Anything. There was a great risk of this attempt appearing cheesy but thankfully it worked out incredibly well. It is nice to see a band have the rare ability to not take themselves too seriously.
Overall 'What a Man Gotta Do' is the perfect track to follow up the bands' 2019 comeback album Happiness Begins. It has proved an excellent start to the decade for the Jonas Brothers and the track will no doubt go down incredibly well at the Arena Birmingham when the band grace the stage on January 29th.
'What a Man Gotta Do' is available now via Jonas Brothers Recording
Tickets for their upcoming tour are available here