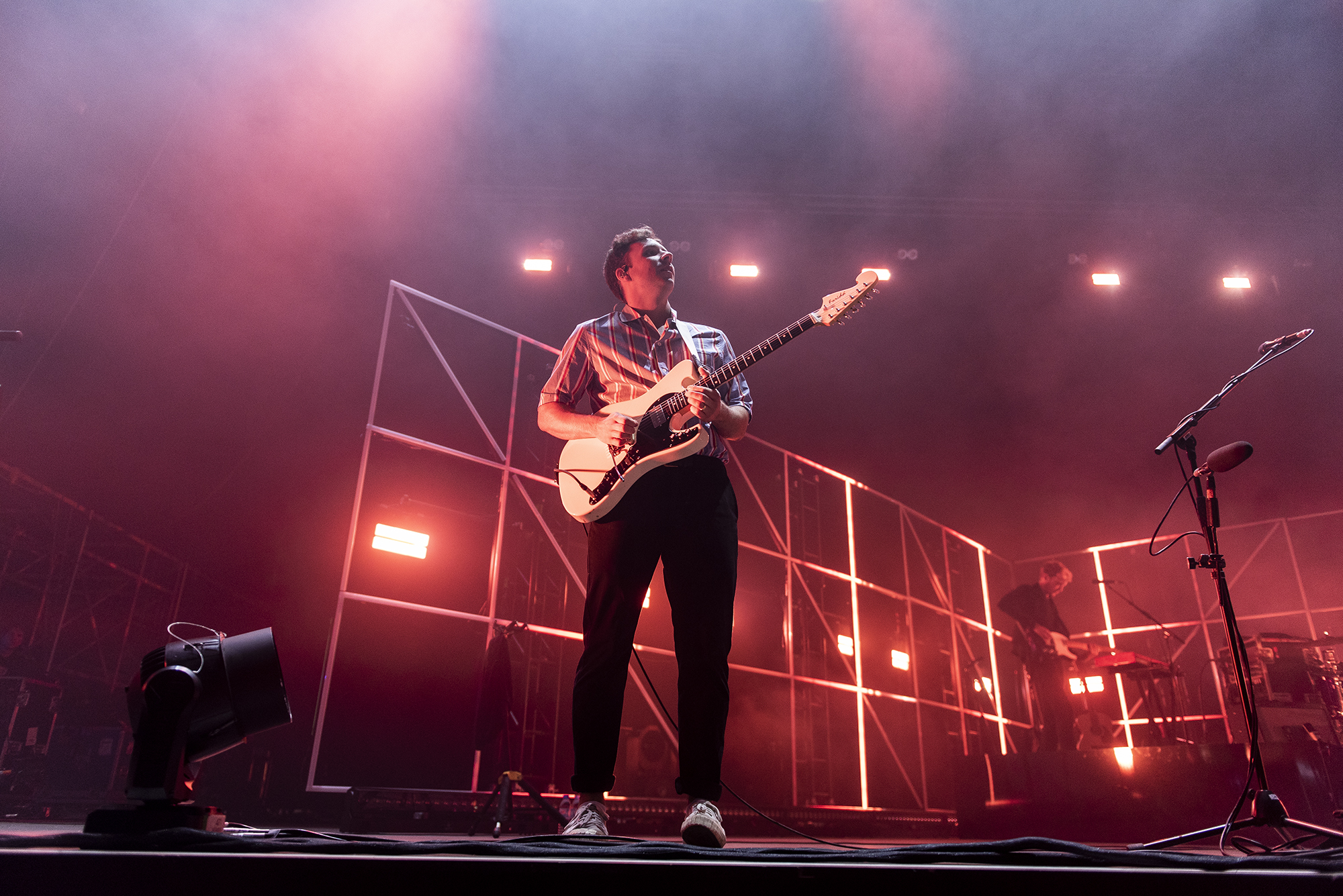 The latest single and accompanying video from Two Door Cinema Club is unlike anything the band has done before, Amelia Hiller reviews
Having been a fan of Two Door Cinema Club since the age of thirteen, I'm incredibly excited to hear the 'colourful' new album promised by the band, and to hopefully see them live this summer at one of several huge festival slots. They're a staple on the alternative music charts, with their newly released single 'Talk' having been highly anticipated, especially following a week of teaser billboards in cities across the world and even an interactive board in Shoreditch, London. After all, this is the first music the band has released since their 2016 album Gameshow.
'Talk' simultaneously manages to be quintessentially Two Door and something completely new: a little quirky with a catchy beat and chorus, yet a little experimental too. It at first appears to be a light-hearted pop dance track, but its lyrics soon unveil a 'wry social commentary'. Something I have always admired is Two Door's trademark style. Their music is instantly recognisable, and they hark back to the band's unique, identifiable tones in 'Talk' (most notably identified by lead singer Alex Trimble's buoyant tone). However, their debut album, Tourist History was released in 2010, so undoubtedly the band's style has evolved since then, which is similarly reflected in the new single and epitomised in its exciting, outrageous music video, which was produced by the Nabibian-German artist Max Sidentopf.
Sidentopf has encapsulated the band's vibe perfectly; the video is fast-paced, groovy and colourful, featuring the three band members in red suits and a blue backdrop. It's definitely worth a watch, as it encapsulates classic Two Door traits whilst heading off in a slightly edgier direction. Trimble seemed to confirm this change in a recent press release, stating 'I love experimenting and going to different places… It sounds like Two Door Cinema Club – not a Two Door Cinema Club there'd ever been before but that's what I love.' I wonder what will follow the newly '80's-inspired funk lord' vibe of the Irish trio? From the sound of this initial single, it's bound to be something bright and blazing.
'Talk' is available now via Prolifica. Tickets to see Two Door Cinema Club are available here.