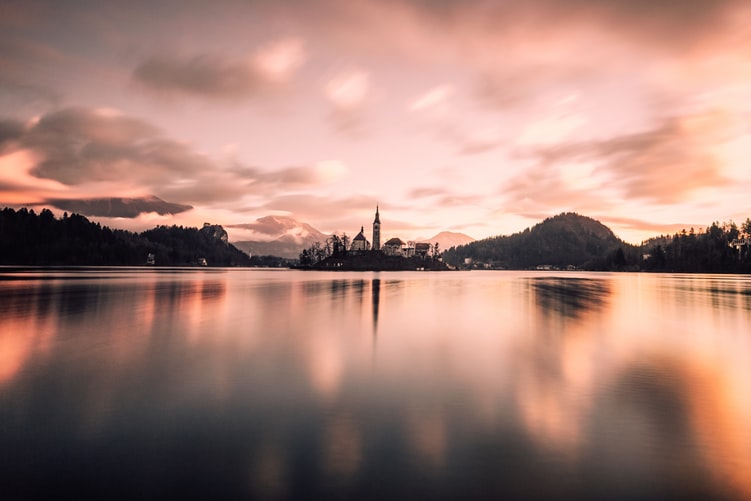 Travel Writer Heidi Linton gives us the low-down on how we can visit Slovenia for two very different styles of holiday
Slovenia: City Break or Rural Retreat? 
The ideal holiday destination is a constant toss up between the escapism of a rural retreat and the bustling liveliness of a city break. That being said, for some travellers a combination of the two is a necessity, making Slovenia, with its Instagrammable lakes and its budget-friendly cities, a MUST for the bucket list. 
Rural Retreat: Lake Bled
Despite its recent reputation as a tourist hotspot for interailers, Slovenia's Lake Bled remains a picture-postcard backdrop, ticking all the boxes of your ideal rural retreat. For the explorer, there are an abundance of opportunities to hike, bike and swim, be this a 6km stroll around the lake, an ascent via Rikli's path, a trip to Gorge Blejski Vintgar, or even a (rather pricey) boat ride to the lake's heart. Alternatively, those dreaming of escape from the constant hubbub of life, a relaxing sunbath, gentle swim or a tranquil spot to read a wholesome novel will be equally satisfied. Bled is so aesthetically reminiscent of a fairy tale it is no wonder the old folk tale talks of vengeful fairies creating the lake and using the island centre as their dancefloor. The natural environment is altered only by the few café's, dishing out traditional Slovenian cream cake, and souvenir shops overflowing with magnets, T-shirts and the sort. So, you've been there, done that, bought the T-shirt; its time to venture to the city.  
City Break: Ljubljana  
Slovenia's picturesque capital city, Ljubljana, sits a short train ride away from Bled. Where Bled may be lacking in budget-friendly activities, the city of Ljubljana certainly makes up for it. Indeed, affordable sight-seeing opportunities are in abundance both by foot and cheap river boat tours. The city castle, which can be wandered around largely free of charge, provides a stunning vantage point of the green city situated so close to the rural mountains. The old town's winding streets are equally something of a fairy tale, enhanced by the sculpted dragon bridge, carefully divided from the commercial centre situated over the river. Contrasting the tranquil nights in Bled, the city also homes a lively night-scene, with bar crawls highly recommended as a means of meeting new people and exploring the city at night. In terms of food, the locals are insistent that grabbing dinner at their prized Open Kitchen (odprta kuhna), a buzzing food market open every Friday in the summer months, is a necessity (even catering for vegans!). This is a wonderful way to spend an evening; a great opportunity for people-watching before strolling down the river scattered with atmospheric live musicians. 
Ultimately, Slovenia is unrivalled when it comes to both rural retreats and city breaks, effortlessly accommodating for the likes of both.
---
Interested in reading more from Slovenia?