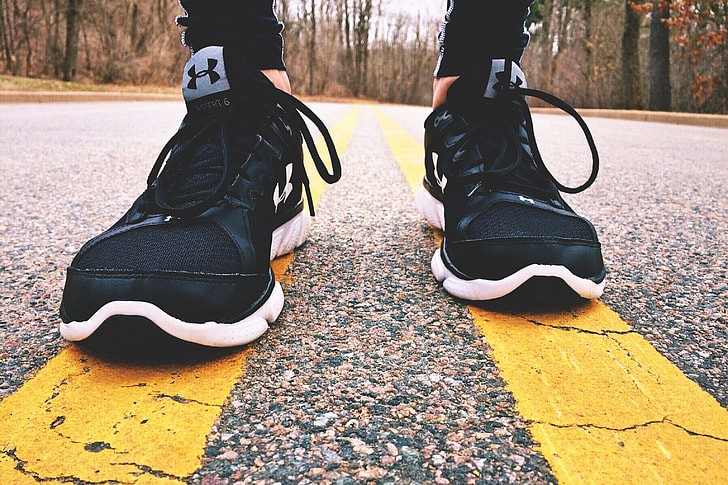 Redbrick writers come together to share how they managed to keep in touch with sport when coronavirus brought it to a standstill
Not much of the world was built to cope with a pandemic but sport, at least as we knew it, perhaps fits that criteria better than anything else. Once COVID-19 became rampant and lockdowns were enforced, almost the entire sporting world was put on hold, with everything from Premier League matches to kickabouts with friends off the agenda.
Sport, however, has so many benefits, from boosting physical and mental health to bringing people together, and not even the pandemic could eradicate it completely. Across the world, people found ways to stay connected to the sports they love.
We were no exception at Redbrick. Whether it was using the free time to keep fit, rewatching past classics, or taking a deep-dive into Football Manager, several of our writers proved that sport, despite everything, is finding a way to carry on.
While the virus is not defeated and is starting to spread again, knowing that we can still reap many of the benefits of sport is a small but not insignificant consolation.
Here are some of our stories.
Cerys Gardner
Over lockdown I got back into cycling; I learned to cycle as a child and I have always enjoyed it. However, a few years ago broke my wrist falling off my bike, damaging my confidence. Since then I have kept cycling but only intermittently and I was too nervous to cycle on the road. Then, in lockdown, my family and I started going for weekly bike rides and, because the roads were really quiet, I started cycling on the road which has helped me rebuild my confidence and keep cycling as the roads have gotten busier.
Over the course of lockdown, I have gone from being terrified of cycling on the road to cycling into the centre of Bristol on my own. This is really useful because it means I can limit my use of public transport, leaving seats free for those who really need it. My favourite route to cycle is probably the loop my parents and I do around the Downs in Bristol, the route we did throughout lockdown, which became even more enjoyable as things opened up and we could stop for a takeaway coffee or at a pub on our way back! I do also love speeding down Whiteladies Road and Park Street to get to College Green, something that would have panicked me back in March. Overall, lockdown has enabled me to reconnect with, and improve, my cycling; making it a sport I truly enjoy again.
Owain Pryce
As sport returns in abundance, it is easy to forget the bleak months earlier in the year. Aside from the inconvenience of a pandemic, the real threat to many of us was the boredom caused by the lack of high-quality sport. Strangely, Belarus became the focus of our attention as football junkies sought to appease their cravings. When rugby returned in New Zealand back in June, I had no issues waking up early to help fill the sport-sized hole in my life.
Now, with sport back for now at least, I find my attention split between various events, spoilt for choice compared to earlier in the year. Watching the skills on show at the US Open reminded me of my own, relatively unsuccessful, attempts to play golf earlier in the summer. As one of the few activities allowed as lockdown began to ease, golf became central in my life. Brief moments of promise were overshadowed by fairly regular doses of disappointment, but I will be forever grateful to golf for providing solace during these difficult times.
Kit Shepard
I am a pretty competitive person, so lockdown was not exactly ideal for me. I could not play the sports I love, nor could I even shout at the TV whilst watching them.
Fortunately, my dad felt the same way as I did, so we used our imagination and turned our small back garden patio into a makeshift tennis court.
With a court no more than ten metres long and the 'net' merely a hose propped up by a couple of chairs, it was minimalism at its finest, but we still managed some five-set epics (epic in terms of intensity rather than quality) – breaking a fence in the process
It was huge fun, primarily because it gave me a chance to re-live my earliest memories of playing sport: doing battle in the garden.
Every time we played, I was desperate to win. My dad is better at hiding it than me, but I know he was too. And while joy came at the other's expense, ultra-competitive home-tennis was exactly what we both needed during lockdown; a brief chance to treat a ball game as the most important thing in the world, just like old times.
Kyle Moffat
Between April and June, Sky Sports were kind enough to stream past Formula 1 races for free. Formula 1's 2020 season was meant to begin in March but was postponed until the start of July. Watching great races from the past was the next best thing.
While there were not a plethora of safety cars or crashes, the 2018 Monaco Grand Prix was one of my favourites to be streamed. I remember first watching this race in the background while I was revising for A-Levels. This time I could fully appreciate the masterful drive from Red Bull driver Daniel Ricciardo to win the race. Additionally, seeing fellow Red Bull driver Max Verstappen climb from 20th to 9th was impressive, especially on the hardest track to overtake.  
There were several other races I really appreciated revisiting. Mercedes drivers Nico Rosberg and Lewis Hamilton continuously fought for a win in Bahrain in 2014, providing an intense battle. Meanwhile, Azerbaijan 2017 and Brazil 2019 provided a perfect balance of chaos, great racing and young talents earning their first podiums. While I prefer live races, it was nice to revisit some true classics in the sport.  
Jack Wooldridge
Aside from spontaneous kickabouts with my brother, I started going on morning runs and relished social media challenges, such as the 'Run 5 Donate 5 Nominate 5' initiative for the NHS. Sadly, the motivation I had a couple of months ago failed to materialise into anything permanent.
Unable to play or referee football, playing Football Manager served as a reminder of the ups and downs of the 'beautiful game'. Guiding my local side Altrincham to the Premier League is arguably my proudest achievement in the last six months. Just like Jay from the Inbetweeners, I have pretty much 'completed it mate'.
I could not miss the first opportunity to watch live sport again when the Bundesliga returned in May, albeit with no fans in the stadium. As I visited Berlin last summer, I chose to support Hertha Berlin and watched their remaining league games. The fact that I was now looking forward to matches on a weekly basis again was great in itself. But this was also an exciting opportunity to watch European football more closely and witness the quality on show in the German league.
Daisy Kirkaldy
Before completing Couch to 5k, the thought of being able to go on a casual run seemed impossible to me. I would start each primary school year dreading the one-mile run we were forced to do in P.E. and was usually one of the last ones to cross the line (after walking half of it).
The Couch to 5k programme is a running app supported by BBC Get Inspired which uses celebrity narration (I chose Olympic athletics commentator Michael Johnson) and realistic milestones to get people started in running. I cannot recommend it enough. The time-based running programme is nine weeks long, and the difficulty increases just the right amount each week. The feeling you are getting somewhere is always prevalent, even starting with the one minute runs in the first week!
I'm now doing 5k runs a few times a week. The last kilometre is always hard I will be honest, but the feeling of finishing a run is rewarding enough every time that it is definitely worth it. To anyone who is thinking about starting to run, this app is faultless. If you think you can't do it, you are wrong I promise!
Genevieve Ktrska
Thanks to COVID-19 I went from climbing Ecuadorian mountains to returning home in the space of a week. My travel plans rudely dashed, I was stuck with my parents for the duration. Enter exercise.
What started as a spontaneous purchase of a home workout programme quickly became a daily routine that I relied on for a feeling of normality. I dusted off my brother's long-forgotten weights and shared a corner of the garage-come-gym with the spiders. 
But the change that defined my lockdown fitness was getting my parents onboard. Never before had my dad attempted a sit-up but he did so valiantly, at least three whole times. My mum, never before known for any sporting prowess, started joining me for a smorgasbord of YouTube workouts.
My dad's routine never stuck. However, my mum now messages me asking how to make her exercises harder and we fight for morning access to our shared Spotify workout playlist. Stronger and healthier, she is thrilled to fit into her favourite jeans again, and even asked for a yoga mat for her birthday.
Lockdown was tough. But seeing my mum do her first 10 full press-ups in her 60s was a sight for sore eyes.
Rachel Higgins
Initially, I tried the infamous Chloe Ting YouTube workouts, after seeing some shocking results on Tik Tok. This was a challenge of 14 days of exercise designed to 'shred' your body into shape through a routine guide. My best friend and I decided to complete it together, keeping each other accountable for each workout to serve as motivation. There is a video for each day, lasting from just fifteen minutes at the beginning and working up to over an hour by the end. It was fun for about a week, however, soon became repetitive and boring, not something I would recommend and more of a trend than anything else.
As the weather improved, I decided to enjoy the sun more by starting to run. Seeing the 'Run 5, Donate 5, Tag 5' challenge on Instagram inspired me to see how fast I could run 5k. Strategically planning a scenic route around my little village in the countryside of Surrey, I was pleasantly surprised at the feeling of relief and enjoyment I got out of it. This soon became routine and I would run for as long as I could every other day, reaching my first 10k in early June. Albeit sometimes suffering sunburn and having to endure the random 'honks' from white vans along the way, this is something that really helped clear my head during lockdown and a routine I will carry through the rest of the year.
Cerys Holliday
I hate running. In fact, I despise running. But more recently, we seem to have developed a rather complex love-hate relationship. 
Throughout lockdown, I forced myself to take to the pavements and make sure I was getting out at least once a day. At first, there's the anxiety about those walking past staring. It took a few weeks to come to the realisation that people do not really care – they are there for their reasons, and you are there for yours.
I quickly grew to appreciate the fact that your mind is taken away from what is going on in the world around you. Yes, you are left with your own thoughts, but most of the time, I found that mine gravitated towards when I could next stop for a breather.  
Being active has always been a major part of my life. Being restricted from mixing with others, I found comfort in doing something alone that not only let me focus on myself, but offered an element of personal challenge.  
I can now say I despise running less. I don't exactly look forward to it, but where is the fun in that?
---
Like this? Check out more from Redbrick Sport:
Can Saracens Stave Off Their Last Dance Again?
Premier League Referee Analysis: Matchweek 2