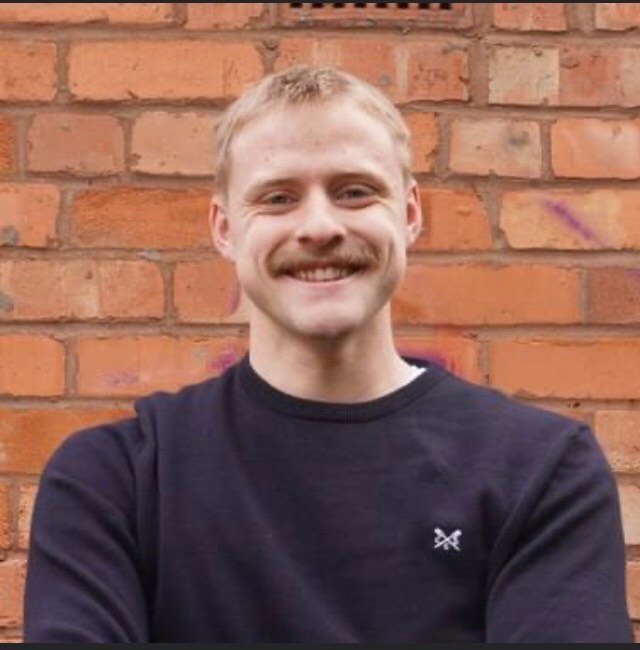 Sport Writer Dan Hunt speaks to newly-elected Guild Sports Officer George Christian about his plans for next academic year
'I get a lot out of sport at the university and I thought it's a good opportunity to give back.'
That is the philosophy of George Christian, recently elected as the new Guild Sports Officer. In a virtual interview with Redbrick, Christian spoke openly about supporting new committees, widening participation for students with disabilities in sport, and his excitement about his new role.
What is evident from the start is the experience Christian brings to the job – he is currently serving as president of the University of Birmingham (UoB) Boat Club, having previously been the men's captain. In that time, he has worked closely with the Guild and other clubs.
Christian praised the work of incumbent Sports Officer, Rob Hegarty, in allowing communication between the different sports clubs via a Facebook group, with all the team captains and club presidents able to communicate with each other. 'I think that's really helped my perception of what clubs do and what clubs need.'
It is clear that what many clubs need at the moment is support. During the last year, university sport has been badly disrupted and as a result, many of the candidates for committee roles have been unable to experience a full year of sport. 'Within the rowing club we're going to have people that are going into their third year of university and they've had half a year of sport in their first year and two months of sport in their second year,' explained Christian. 'Club committees are not going to be as familiar with their sports.'
To rectify this, Christian stressed the importance of communication, especially as a tool to support clubs facing challenges during the transition periods. As well as changing their leadership groups in the coming months, clubs will soon be able to play sport with few restrictions, assuming current plans to ease lockdown do not change.
Welfare was also a key part of Christian's manifesto, where he expressed the need to provide more support for students participating in sport, without relying too heavily on the club system. Christian is highly supportive of the welfare officer role within clubs, as it means members have 'one person they can go to,' but also admits the Guild need to go further to help students who may not be involved in sports clubs but are still involved in sport at the university. He believes there is a need to give access to support for the 'student that goes to the gym regularly,' because 'there isn't actually that kind of familiar welfare position that they can go to.'
Christian added: 'exercise is such a great part in maintaining mental health [and] I think it's such a good opportunity to offer a […] student-elected position where it's just a familiar face, somebody that people wouldn't be afraid to message if they had any concerns.'
He stressed, however, that 'it's not necessarily reducing or removing [welfare support within] the clubs, because it's independent from sports clubs and it's something to do with people that exercise on their own.'
Elsewhere, Christian is eager to increase participation for students with disabilities. He praised the clubs that 'are really championing this and have done for a while, which is amazing,' but admitted that the pandemic has disrupted plans by Disabilities Officer, Imogen Mann, to increase the number of para-sports available to students.
Christian also defined the difference between adaptive and inclusive sport for students with disabilities. Inclusive allows them to participate in non-disability sports, while adaptive involves the acquisition of specialist equipment in order to increase participation.
Although determined to do all he can to increase opportunities, Christian admits the process is not going to be easy. 'Of course, there are 56 sports at the university, not every single sports club is going to have the time available, the funds available, or even the desire for disabled students to set it up.' Nevertheless, he intends to 'go to the clubs that have a lot of potential in this area', and 'working alongside [club] development we can look at National Governing Body guidance and Parasport UK guidance and we can help hold these clubs' hands and make sure that they can decide for themselves.' Christian also asserted that if clubs are willing to try and incorporate these accessible measures, the Guild can 'really assist them in that process.'
While 'really excited for next year,' Christian understands that his first priority must be to 'get settled in as quickly as possible,' to ensure 'I know what I can do, and I know what I can't do.' He also described the next academic year as a 'triple threat', with the potential unlocking of coronavirus restrictions, a new Director of Sport to 'make it easier to implement changes,' and the Commonwealth Games in Birmingham in summer 2022, which gives students a great opportunity to 'get involved.'
Next year has the potential to be an exciting one for sport at UoB. With the end of COVID-19 restrictions in sight, students can be confident that sport will start-up again smoothly, and changes will be made to make sport enjoyable to everyone.
---
Like this? Check out more from Redbrick Sport:
Gibraltar Ready to Continue Remarkable Sporting History
The Away Goal Rule Needs Fixing, and Extra-Time Needs Tweaking
The Greatest Male Athletes of All-Time (Part 2)