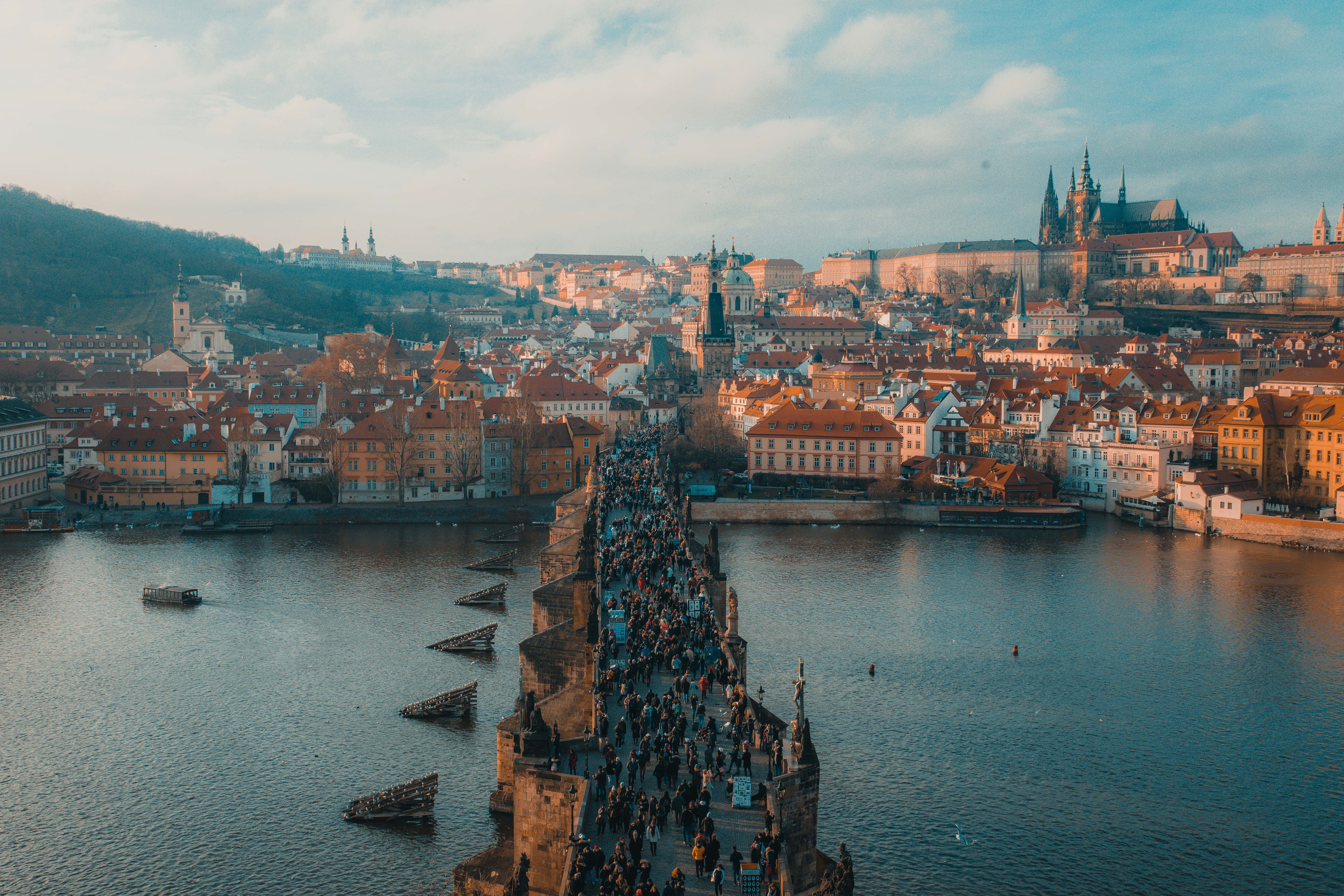 Travel Editors Laura Botia and Evangeline Hunt share their favourite European summer destinations for 2019
Budapest
As the home of Dracula's torture chamber, Budapest's popularity has skyrocketed in recent years. The nightlife is possibly the most attractive part of the city for students, as entry to most places is free and a decent bottle of wine is the equivalent of £3, making nights out extremely cheap. Ruin bars are possibly the most interesting part of the nightlife scene. They are makeshift bars hidden inside dilapidated pre-war buildings that have been furnished with quirky furniture. Szimpla Kert is the most famous of the bars, however for more of a club scene, head over to the Instant which has four rooms with different music in each. Budapest also boasts the famous SPARTY which is a party held every Saturday night in their largest thermal bath: Szechenyi. At a pricy £50, this is significantly more expensive than a normal night out in Budapest, however you can visit these baths during the day for a just a quarter of the price. For only £16 you can spend hours wandering around the three outdoor, and multiple indoor baths, including a sauna, steam room, and a room full of ice to cool off. Outside of the baths, there is also the Budapest Castle, Fisherman's Bastion and St. Stephen's Basilica to fill your time. For something a little scarier, take a trip to the labyrinth which is situated underneath the castle where you can walk through pitch black caves, and around the dungeons that were once inhabited by Vlad the Impaler. Before the end of your visit, make sure to take a walk up the thousands of steps to the Citadella which overlooks the city – I promise it is well worth the hike! Return flights to Budapest will set you back about £100 in July, making it another affordable summer destination.
Prague
Prague is beautiful any year round, and I'm lucky enough to have been in both summer and winter. In such a  visually-beautiful city, the warmer weather makes spending the day outside even more appealing. One of the great things about Prague is that it is so affordable to not only get to, but while you are there. As students, sometimes going away for a full week in the summer can be a little expensive, so Prague makes a fantastic choice for an alternative as you only need a few days there. Make sure to check out the amazing architecture while in Prague – it ranges from one extreme to the other. Pastel coloured Baroque style houses that look like they belong in a children's book stand beneath the huge Communist Zizkov Television Tower – a giant silver tower with ten giant babies with air vents for faces crawling up and down it. Prague is one of the few cities that feature Cubit architecture, and it quickly becomes apparent how ugly it is. You can even visit the Czech Museum of Cubism, with a ticket costing just over £5. Walking up to the Prague Castle offers stunning views across the entire city – the red roofs that appear below are iconic. Be sure to cool down with a Czech beer, which you won't have to pay more than 60czk for (£2). The Czechs are famous for their beer, they drink more beer per capita than any other country in the world. You can find return flights to Prague for around £100.
Barcelona
Barcelona has everything you need for the perfect summer getaway. For me, there are three things that make Barcelona stand out against other European cities – food, beaches and art. Chat to your hostel/Airbnb owner for some recommendations for cheap and tasty tapas, or just take a wander down any of the side streets. My Airbnb host recommended Bodega Monumental Carrer Marina tapas bar, which was a great local spot with delicious tapas for a good price – sangria is obviously essential. One of the surprising things about Barcelona for me was the nightlife. I tend to find most European nightlife on the questionable side, but Barcelona has a great selection of bars and clubs. The five-room Razzmatazz plays everything from reggaeton to indie-classics to house music. For something more local, try one of the salsa bars – I was propelled around the room by various Spanish dancers and I can't say that I hated it. The beach hardly needs explaining, but you could spend your whole holiday there if you wanted to. Try making a picnic and taking it down to the beach, as the restaurants that line the beach can be a little expensive. In terms of art, Park Guell is definitely worth a visit. It's a really nice walk up to the park and the view looks out across the whole city. Part of the park has various Gaudi sculptures and art pieces, which costs €10 for a ticket which is worth it if you're an art lover. Finally, the Sagrada Familia is a must-hit for everyone. It's free to walk around it, and the building itself is huge with three different sides that are in very different styles. If you wanted to go inside the cathedral it will cost you about €17 – again, just personal preference whether it's worth it. The third side is still yet to be built, but perhaps it never will be. Make sure you keep your valuables in a safe place, as Barcelona is infamous for pick-pocketing. Return flights in July are as little as £60, so there is no reason not to visit this beautiful city this summer.
Malta
Malta is possibly the most unassuming of places, however it is definitely worth a visit this summer. With an area of 316 square kilometres, the island is the world's tenth-smallest country. There is a multitude of things to do on this tiny island; from sunbathing on one of its golden beaches to discovering the ancient Neolithic temples, there is something for everyone. Malta is also known for its coast, with the range of water sports available being second to none. Diving is a big part of the culture here and you can easily find a snorkel kit anywhere on the island to delve beneath its glistening surface. Take a trip to the Blue Grotto or to Malta's neighbouring island Comino – just a short 15-minute boat ride away – to experience the clearest blue waters in Europe. Gozo is another small island that neighbours Malta, however being a 45-minute boat ride away, and lots of different things to see and do, this generally takes at least a whole day to explore, but it well worth a visit if you have the time. Having been invaded many different times, Malta is a history-lover's dream: you can explore the Megalithic temple of Hagar Qim, or browse the National Museum of Archaeology to your heart's content. The ancient city of M'dina is also worth a visit – this is one for Game of Thrones lovers as the TV show was once filmed here. On first glance, Malta is not the most obvious choice for a summer holiday, however it is the most surprising. With so much to do (and return flights for £60 in July) there's really no reason not to make this your top destination this summer!