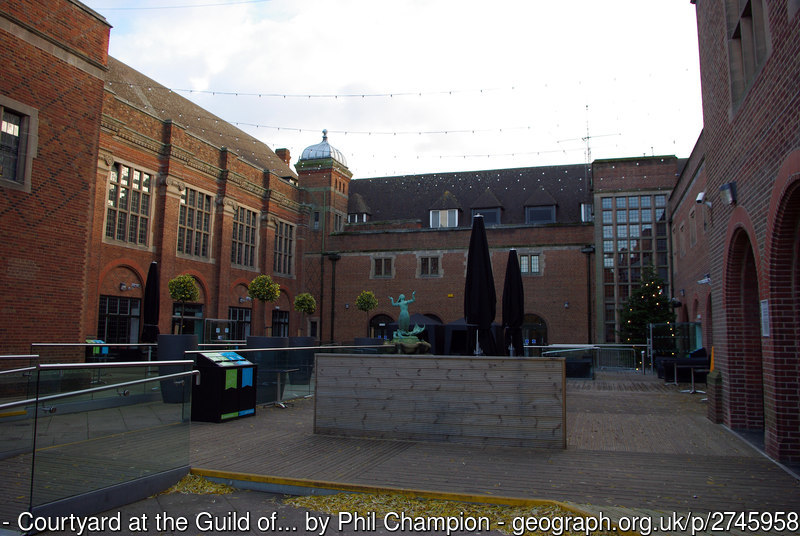 News Editor Rhiannon Wood reports on the University of Birmingham student officer team giving their final Officer Question Time for the academic year
For the recent Officer Question Time, the final one for the year, each officer summarised what they had been doing over the past few months as well as answering a number of questions posed to them.
During this unprecedented time, the session was streamed on Facebook, using zoom. Sam Dickens, the elected chair, asked each officer their respective questions whilst they all remained at their separate homes.
Jules Singh, Commuter Students Officer, opened the session, saying: 'Now that my degree is over, I'm trying to put as much work into the guild as I can.' He mentioned that a particular focus of his is to organise and solve as many issues as possible before the end of his term, given that the role will not exist next year.
When asked exactly what he was working on, he said that he aims to perform another round of focus groups, in order to produce a report on how next year's officer team can accommodate for commuters in absence of the officer position. In response to a question regarding cost and regularity of public transport, he stated that he was in contact with National Express. Singh commented on the impracticality of the current three-semester bus pass for commuter students and is looking to change this to a two-semester pass as this will be cheaper and more flexible.
The questions were then directed to Guild President, Joshua Williams.
Whilst summarising his achievements in the wake of COVID-19, he highlighted working with the University of Birmingham to increase the hardship fund to one million, alongside removing barriers to making this more accessible.
He commented on coordinating a national letter alongside Welfare and Community Officer, Millie Gibbins, which was signed by unions across the country. Williams said that the letter calls on Purpose Built Student Accommodation (PBSA) CEO's and managing directors to release students from their accommodation contracts. He added that he has also been in contact with Steve McCabe and other local Birmingham MPs, who have written a letter to the government about helping students avoid paying rent for private student accommodation.
He has coordinated a pledge of solidarity, signed by all Birmingham student unions, to protect students in the city, share concerns, and share their guide for the future.
Williams was then asked if wages saved due to strike action were still going directly to students facing standing. He replies saying that the strike fund is still an ongoing process because people are still claiming refunds and compensation and that any money obtained from this will be taken out of the fund. Consequently, he is unable to know the exact amount of money in the pot. He also highlights that unfortunately their team is coming to the end of their term and so it will be up to the new officer team to take over and make the coming decisions, which he has been preparing Guild President-elect Tobi Adeyemi for.
Millie Gibbins, Welfare and Community Officer, then began summarising her recent accomplishments, including the GEMT Guild Emergency Response to COVID-19 with Williams. She also noted the advice she'd been giving to students about moving back to Birmingham, what to do with keys and waste, how to retain social distancing, and getting housing deposits back.
Gibbins has been working with student mentors and hall reps for students who are still in their university accommodation.
She was asked, 'will we change the way harassment is dealt with next year, in particular, having a 24-hour response?' She answered that it will hopefully be different next year and that she has been having conversations with the university about altering the code of conduct and it is looking positive at the moment. She added that she doesn't see a reason why the 24-hour timeframe is not possible and definitely believes that it should already be in place so that support is easy to access and receive.
International Officer Joanna Park wants students to have up to date data about the university's response to COVID-19, and directed international students towards UKCISA, who work for these students across the UK. She said that they have good advice given from the home office.
She has been hosting online socials as a substitute for the global café, and invited anyone who wishes to join to participate. They are held every Friday at 1pm GMT.
In response to the question, 'does the university have a duty of care to ensure they don't place students in a vulnerable position on their year abroad, especially if they are aware of the student's personal circumstance?', Park noted the letter circulating from the vice chancellor about student's options for their year abroad. She said that the university is allowing the students to make appropriate decisions on their course of action, whilst also mentioning that the UoB has insurance for students who undertake their year abroad.
She highlighted that the university is eager to communicate, giving the example of the current year abroad students, those of whom remained in their chosen country, having been reached out to by the university and provided with support if they needed it.
Park was then asked a number of subsequent questions, both of which she could not answer at this time.
Sports Officer, Josh Dooler, said he had been in contact with sports club presidents, asking what they needed and how they were coping during this time. He made special note of their fundraising activities, saying that in April, 'clubs raised over £10,000.'
Dooler commented on gym refunds, saying that these will be released in the next week and that they were just in the finalising stage of repayments, as well as ensuring the safeguarding of student's bank account details.
In relation to this, Dooler was asked whether sports clubs were going to refund members for third term. He responded by saying that it is the ultimate decision of the club as they are fully in charge of their finances. He asks to direct any queries towards the club themselves.
The questions were then shifted to Amanda Sefton, Education Officer, which began by asking 'why have you stopped pushing for the no-detriment policy?'. She responded saying that the work was not over and was still lobbying with the university. She then urged students who are not happy with the current outcome to email their college/school and make a formal complaint.
With regards to the no-detriment policy, she said she does not believe the requests were not extreme given that she received feedback from students and saw herself as listening to the student voice.
In response to a question asking about students receiving a partial or total refund for their missed time due to the Coronavirus, Sefton says it is not very easy to do this as 'the money goes into lots of different parts of the university [so] there's no guarantee.' She believes it is best to push this on a governmental level, as lots of institutions will struggle to return from this pandemic.
When asked whether students will receive an online graduation, she directed the answer towards Williams, who answered saying that graduation will officially be in the spring of 2021. He makes note of this ceremony being postponed despite working towards an online experience in the near future. He stresses that this virtual graduation will not be a substitution of the official spring graduation and is rather a bridging experience.
Ryan Ginger, Activities and Employability Officer, summarised his recent achievements to include the online elections for student groups, as well as hosting events on the virtual neighbourhood, and planning an online Guild Awards.
Having been asked about what the guild is doing for pride month, Ginger says he is hoping to mark the month, working with the LGBTQ Officer and the Trans and Non-Binary Officer to create digital events and online advertising.
He believes that it is too soon to comment on the rearrangement of Gradball.
Finally, the questions were directed to Tobi Adeyemi, Post-Graduate Officer, who says she is striving for clarity for post-graduate students, especially with current uncertainties surrounding fees and funding.
All officers made note of spending time on the handover process, ensuring that next year's elected officers are prepared as best they can for the new academic year.
---
Like this article? Check out other articles from News:
UoB Offers Finalists Discounts on Master's Courses
Office for Students Review University Admissions Process