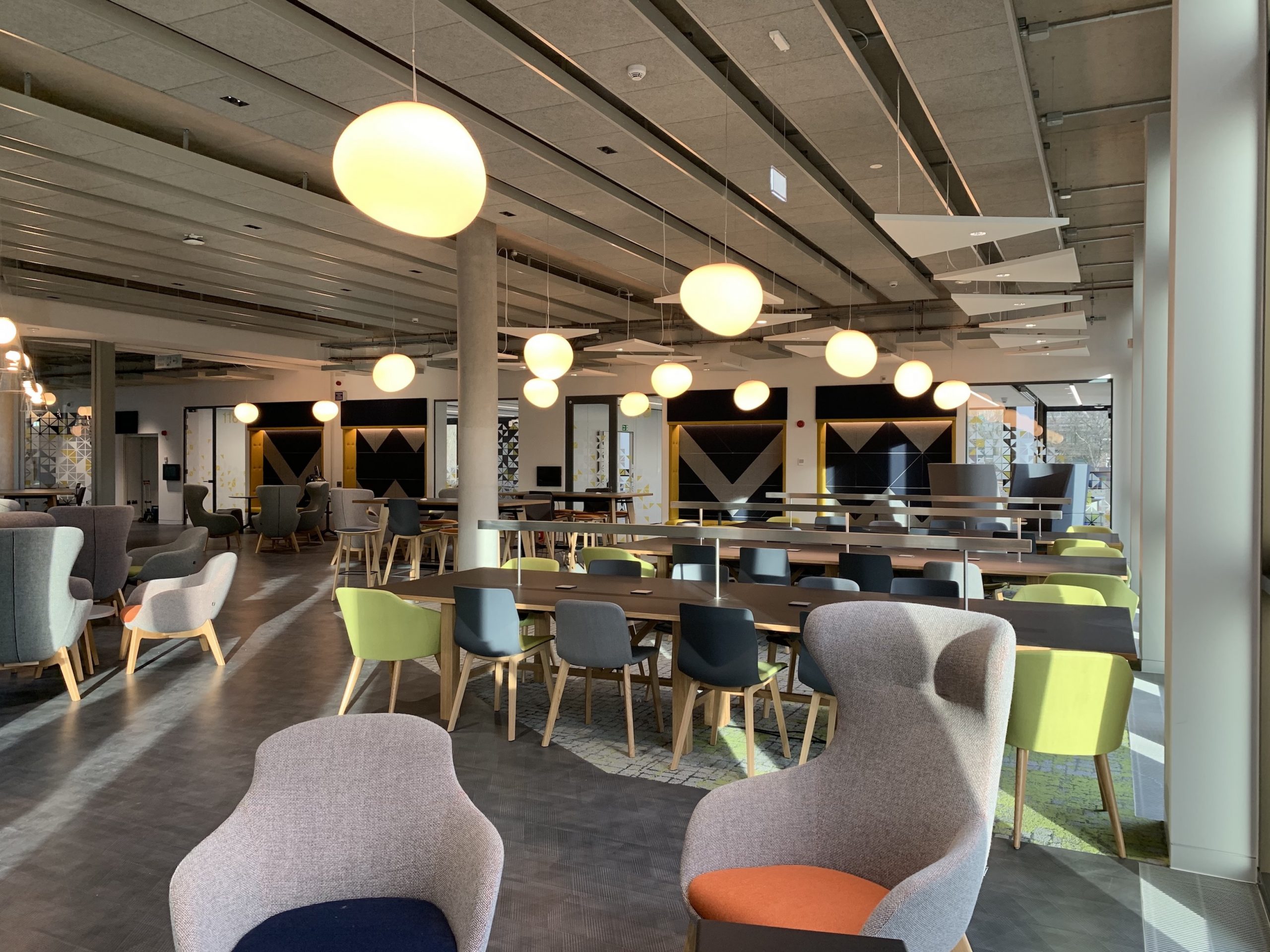 Life&Style Writer Niamh Nicholls offers suggestions of new study spaces to switch up your routine and improve productivity
Many students' 2020 new year's resolution is to work harder and be more productive. Rather than trapping yourself in your room for several hours each day, more often than not, you will be more productive in your work if you often rotate study spaces. Switching up study spaces will not only make life a little less boring on your dreary walks to the library again and have the potential to achieve greater recall of what you're learning. Here is a list of study spaces in and around the university that will help achieve your new year's resolution of being more productive.
If you want to revise on campus but find the dead silence of the University's library unnerving, an honourable mention is the University's new addition to campus, The Teaching & Learning building. With a large and bright study space along with a café, this new building is a perfect place to study with mates.
Another great place to revise on campus is the Muirhead Tower which has many study spaces situated around the building. With a Starbucks situated on the ground floor and with microwaves located on Floor 4, you never have to leave the building to grab a hot drink or to warm up your lunch.
If you find you work better outside of campus study spaces, preferring a livelier location, there are many cosy coffee shops around Birmingham that are perfect to study in. With coffee and free Wi-Fi, coffee shops are quickly becoming more popular places to study in. Many people favour working in coffee shops in comparison to typical study spaces due to the background noise and music. NewScientist claims this is because, "research has shown that a moderate level of ambient noise, such as the clattering of plates and the whir of a coffee machine, improves performance on creative tasks."
A great coffee shop in Birmingham is Second Cup Coffee Company. Although located in the middle of the City Centre, the shop is a very relaxed environment with little noise and calming background music. Another great café close by is Bridges Café in Cannon Hill Park. With great prices on food and drink, along with beautiful scenery, there is no better place to revise. While on your study break, take a walk around the lake or the flower beds to de-stress after an intense study session.
Studying in different environments beyond your bedroom will help increase productivity and motivation. Maybe this week take a trip down to any of these locations to fulfil your new year's resolution of being more productive.