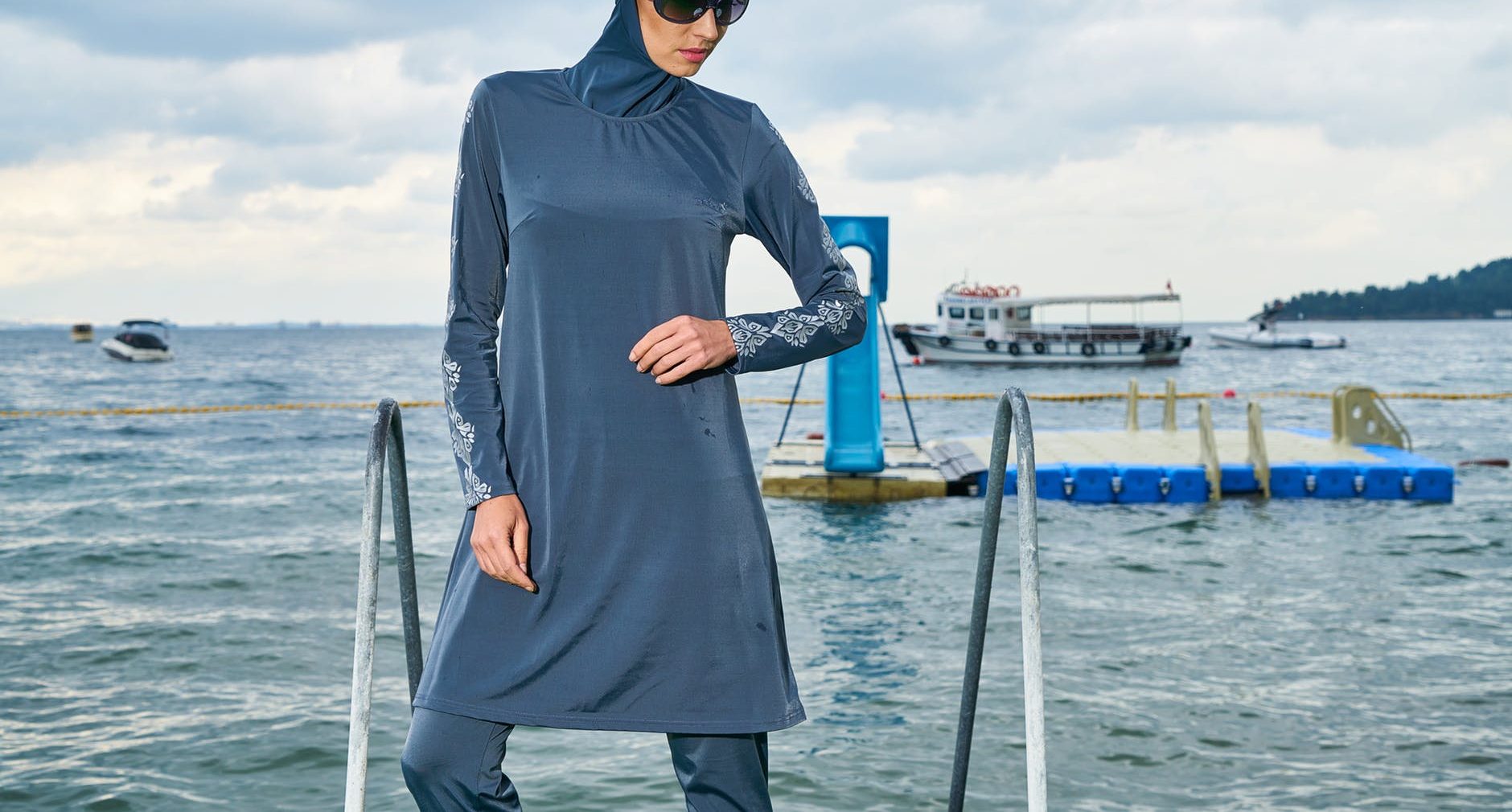 Life&Style editor Imogen Lancaster takes a look at Sport Illustrated's annual swimwear edition featuring Muslim model Halima Aden and questions whether the shoot is a feat for inclusivity or sexualises a sacred religious custom designed to retain modesty
It is no secret that Sports Illustrated's annual swimwear edition explicitly sexualises women through featuring scantily clad models on its covers. Their cover girls notoriously strike provocative poses in barely-there bikinis to showcase their toned bodies on the beaches of various exotic locations. 
With the magazine's primary target audience being men, one can only assume that the objectification of the women in these shots is intentionally orchestrated to appeal to male viewers, a phenomenon known as 'the male gaze.' Given that 'sex sells,' the construction of women as sexual objects for the pleasure of men is unsurprising, and sadly a commonplace representation in not only journalism, but in advertising, marketing, television, and various other outlets of popular culture. 
However, this year's edition took a starkly different turn by featuring Somali-American model Halima Aden, making her the first Muslim model to appear in a Sports Illustrated's swimsuit issue. Aden previously made headlines in 2016 as the first woman to compete in Miss Minnesota's USA pageant while wearing a hijab, and even placed as a semi-finalist wearing a burkini in the swimsuit category.  
Fast forward to her most recent shoot, Aden is seen wearing various boldly-coloured hijabs and burkinis amidst a beautiful Kenyan backdrop. Sports Illustrated subsequently received considerable praise for their refreshing diversification in this shoot. Indeed, featuring a Muslim model gives greater exposure to a community that is frequently under-represented in not only the modelling world, but in countless other industries. 
In doing so, Aden not only normalises the wearing of burkas and hijabs, but perfectly demonstrates how beauty extends beyond the stereotypically restrictive and often-uniform Western ideals. In fact, this stunning shoot appears to reinvent the traditional burka and hijab as a fashion statement, and a creative outlet to express oneself. As a result, the shoot breaks boundaries and redefines beauty in light of an era of greater inclusivity. 
That being said, the cover's reception was by no means unanimous, with many feeling uncomfortable about or even offended by the sexualisation of garments intended to preserve the modesty of their wearers.
Indeed, although burkas and hijabs cover the skin of Muslim women, much like Sports Illustrated's previous swimwear shoots, Aden is nonetheless depicted in various sexualised poses. By doing so, the shoot arguably counteracts the purpose of these garments, and is thus disingenuous to this religious custom, and the principles it represents. In fact, some have even interpreted the shoot as an act of cultural appropriation by glorifying and westernising this  conservative practice. Some may view Aden as inappropriately flaunting herself for the pleasure of male readers, in complete contradiction to the very meaning behind hijabs and burkas.
Overall, this seemingly contentious shoot has prompted conversation about the grey ideas regarding religious identity in the fashion world. Whilst it seems impossible to please everyone, what we can take from this is that the fashion industry is beginning to give a voice to a larger subset of society – and rightfully so.