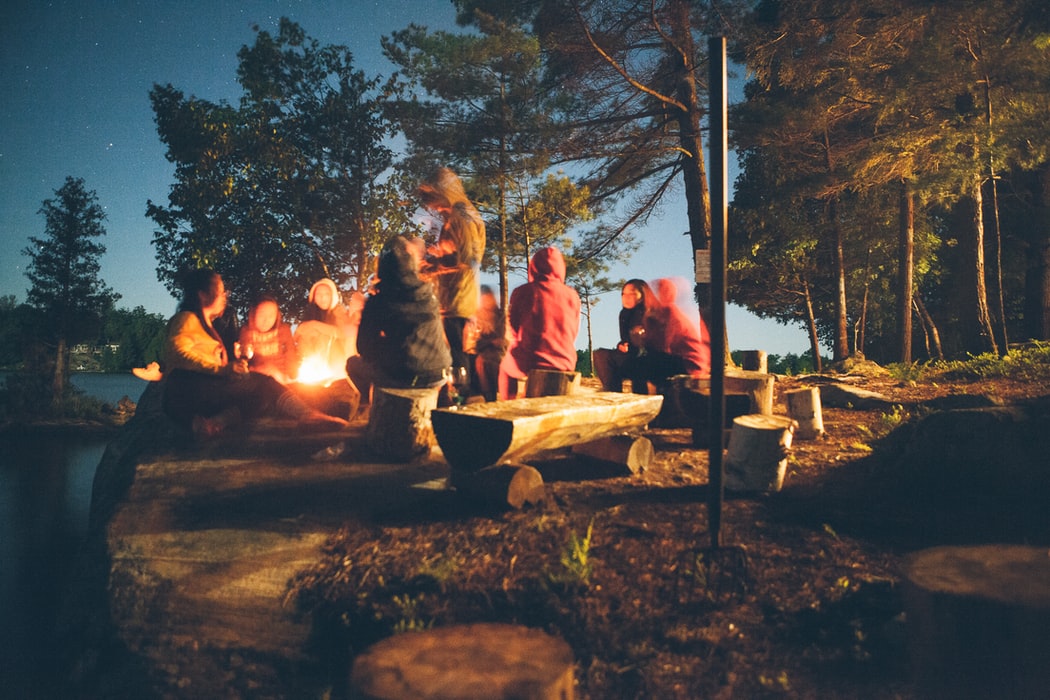 From glamping to Centre Parcs, Georgina Tait which anti-luxury holidays are worth spending money on
Camping, log cabins, glamping, and any other similar anti-luxury holidays can pose some slightly unfortunate situations. The grotty shower facilities, finding a hole in your tent when it starts to rain, eating baked beans for a week straight, your air bed collapsing, the bugs crawling into your sleeping bag are not ideal – how do you even put up a tent? 
Due to these unappealing features, some might be surprised to find out that, according to the Great Britain Tourism Survey, in 2015, there were 4.24 million caravan trips and 4.38 camping trips in the UK alone. For glamping trips, although it is still impressively high, the figure was significantly lower; 0.24 million. One might assume that if someone were to go on an anti-luxury holiday, they'd at least opt for the glamping option. This doesn't seem to be the case. 
The more appealing aspects to these staycations appear to make it all worth it: campfires, toasting marshmallows, bike rides through forests, the countryside scenery, time with friends, family or a partner, a break from the hustle and bustle of life, a social media detox, and stargazing, if you're lucky. The low prices for camping in comparison to a hotel abroad are also a huge benefit, yet, a surprising number of people will choose camping over a hotel, regardless of their financial situation. 
For instance, Center Parcs is a popular staycation choice. With locations all over the country, such as Woburn, Longleat and Whinfell, there is the potential for a great holiday for anyone. Accommodation ranges from their Woodland lodges, their cheapest option, sleeping up to eight guests, to their Executive Lodges, to their Treehouses, which is their most luxurious choice. Center Parcs are popular for the multiple activities they have on offer. With scenic walks, rock climbing, water parks, arts and crafts, spa facilities and much more, you can get a well-earned break and make long-lasting memories with friends and family. 
Alternatively, for an even cheaper option, the New Forest has multiple different camping stations and glamping businesses scattered across the grounds. Particularly for students on a budget, it provides people with the excellent opportunity of experiencing a holiday, without parting with too much cash. Ruby, a second-year student, admits that a camping holiday with her friends would probably be a more sensible choice. She spends 'up to £500,' for just one week abroad, when that money could get her up to 4 weeks worth of camping instead. 
It seems that some students part with even more than £500 for a summer holiday. In 2017, the average cost per person for a nine-night holiday, was £815. Unsurprisingly, the biggest part of this figure is not the accommodation or flights, but the cost of food, drink and entertainment. Typically, holiday-goers on a budget will opt for the cheapest, most basic accommodation, which consequently has no kitchen or cooking facilities. This means that eating out at restaurants and ordering takeaways add up very quickly. When calculated accurately, it can sometimes be more cost effective to spend that extra bit of money on accommodation for cooking facilities, to then have the option to cook your own meals, and avoid the hefty bills after an evening out at a restaurant. 
According to Student Hut, the most popular holiday destinations abroad for British students are; Amsterdam, Berlin, Zante, Tenerife and Magaluf. These statistics are likely to be partly due to their low prices, but it is clear that some students are unaware of the even bigger money save they could make, with just a simple holiday change.
So if you're in the process of planning your summer, consider a staycation, and join the trend! You may be pleasantly surprised by how equally enjoyable, and ironically, luxurious, an anti-luxury holiday can be.
---
For more travel articles, check out the links below!