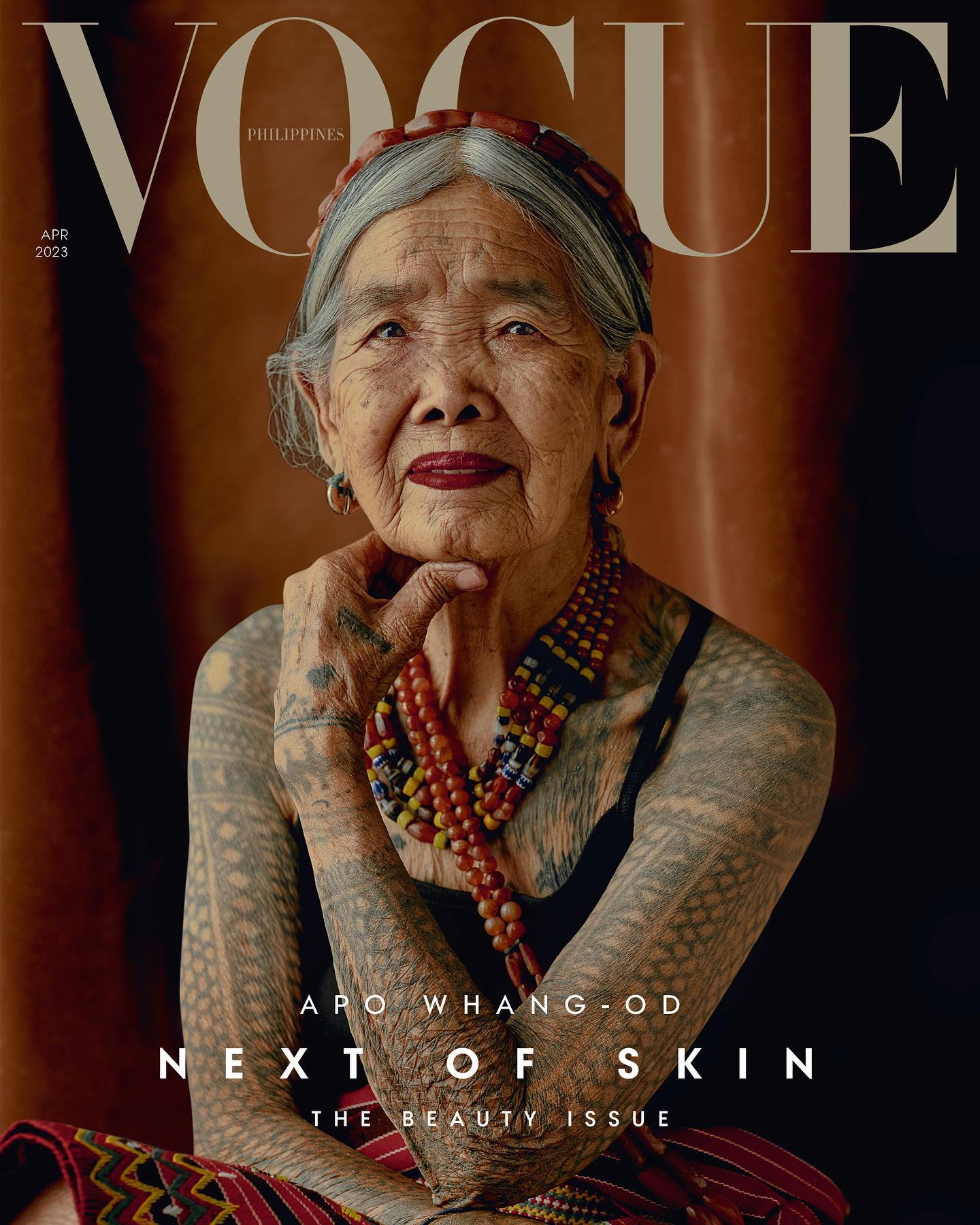 Serena Murphy explores whether society's damaging double standard towards aging can be overcome
For the past few years, the internet has been flooded with discussions about how 48-year-old Leonardo Di Caprio gets older, while his girlfriends appear to never age past 25. Now this may be a coincidence, but many online commentators have been quick to joke that it has something to do with women's beauty, and is perhaps suggestive of the arbitrary, and quite frankly creepy, association of women's beauty with youth.
In today's popular culture, we are constantly bombarded with images of the 'silver fox', the term for an attractive middle-aged man with greying hair, that conjures notions of a James Bond-esque sophistication and a timeless wisdom. Words like 'bachelor' come to mind. Think men like Pierce Bronson and George Clooney, for whom silver hair has become a trademark look. Yet, when it comes to greying women, these positive notions of sophistication are often not evoked, evident of the double standard which seems to criticise women's aging, while celebrating men's. Indeed, allegations of popular Canadian television news anchor Lisa LaFlamme losing her job after 'going grey' in 2022 speak of this double standard as something which is still very much present today.
Indeed, studies show that there is a gendered element to ageism, and that older women are negatively affected by gendered ageism due to both their age and gender, which has significant consequences in regard to their wellbeing.
This double standard, which seems to shame women more for their grey hair than men, leads many
women to dye their hair to conceal the grey. In 2020, the global hair colour market generated a value of
around 21.4 billion US dollars and has been forecasted to reach around 36.2 billion dollars by 2027.
Approximately 70% of women in the US use hair colouring products, 61% of which are aged 40-59.
However, with the increasing number of female celebrities embracing their greys in recent years, are we
seeing a shift in the pressures women face regarding aging?
Speaking to female family members in their fifties on their own experiences of the pressures surrounding
women's ageing, the resounding consensus was that, while five to ten years ago, they experienced a
noticeable pressure to dye their grey hair, today that pressure is easing. They felt that this embrace of
women's ageing was part of a wider trend which emphasises women's bodily autonomy and individuality. Indeed, projects like Dove's 'Real Beauty' campaign feature women of all body shapes and ages, with one woman in the campaign photoshoot proudly displaying her grey hair. A key takeaway from conversations with older women was their newfound sense of pride at displaying their grey hairs, with one stating that 'now it is becoming more acceptable.'
While this may not be a universal experience, their newfound willingness to proudly embrace signs of
ageing has perhaps been helped by the changing depictions of women's ageing in popular culture and
media. Female actors like Helen Mirren, Judi Dench and recent academy award winner Jamie Lee Curtis
have ditched the dye to embrace their natural greying hair. Indeed, #greyhairdontcare has over 520,000
posts on Instagram, while on TikTok the same hashtag has over 218 million views. The people that appear under these hashtags are primarily women, some with fully grey hair, and others in the process of letting their natural roots grow out. Vitally, these women are of all different ages, some in their twenties and thirties, others in their seventies, all serving to help eradicate the fear of ageing that many women face. The top video under #greyhairdontcare on TikTok, made by 32-year-old grey hair advocate Pip Duma, tells her story of deciding to stop dying her hair aged 29, which allowed her to let go of the shame and embarrassment she felt at turning grey in her twenties.
This drive to embrace grey hair and women's ageing has infiltrated the high fashion sphere too. A recent Vogue cover earlier this year featured 106-year-old tattoo artist Apo Whang-Od, who proudly displayed her grey hair, which has spurred much discussion challenging dominant narratives of what female beauty looks like. Vogue Philippines editor-in-chief Bea Valdes, when asked about the decision to select the 106- year-old as the face of the cover, said, "We felt she represented our ideals of what is beautiful about our Filipino culture.' While, for many, in the Philippines and indeed around the world, a society in which the dread of ageing and greying is removed still sounds rather utopian, the representation of an older woman proudly displaying her wrinkled skin and grey hair itself is a powerful rebuttal of conventional female beauty standards which equate beauty to youth.
So, is this the rise of the female silver fox? The answer is: possibly, but this is a slow process. It involves the unlearning of decades worth of narratives which portrayed the woman with grey hair as unkempt,
unprofessional, and no longer attractive. However, there is no doubt that we are witnessing the beginnings of a movement to empower women to embrace all signs of ageing, whether they are trending on TikTok or not.
---
Read More From Life&Style:
Dating as a Feminist: Taylor Swift's New Relationship with Matty Healy 
Millie Bobby Brown's Engagement: Why Age Shouldn't Matter