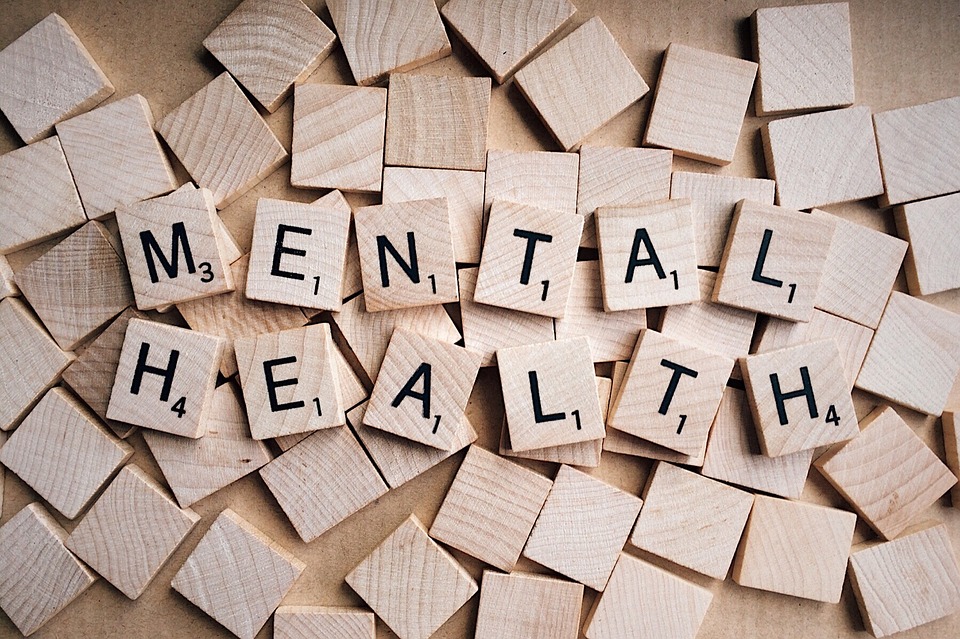 Life&Style's Elizabeth Winter discusses why the conversation of men's mental health needs to be had this Movember (and always)
Described in the media as a 'silent epidemic', mental illness among men continues to lack the appropriate awareness and action required for a crisis of such magnitude. Despite statistics demonstrating that three quarters of suicides in the UK are male, there remains an ongoing refusal to accept men's mental health as a public concern deserving of mass exposure. Issues surrounding the wellbeing of men are products of a systemic confluence of expectations that place men in positions of extreme pressure from wider society – but this narrative that men must maintain both emotional and physical strength to avoid emasculation must be filtered out of social discourse. However, this filtration will only occur through raising awareness on the severity of the male mental health crisis.
The majority of people will know of the Movember Foundation, the multinational charity for men's physical and mental health that promotes awareness for problems men face. Over the years, the charity has worked on breaking the silence of male suicide and mental illness in order to promote preventative strategies to address the epidemic. Movember acknowledges the complex intersection of factors that many men grapple with concerning mental health, including: poor engagement with health services, adherence to toxic masculine ideals, and lack of emotional discussion among friends and family. They are working towards the re-construction of what masculinity means, reframing help-seeking as a show of strength and control in a situation, whilst also demonstrating that it is okay not to be okay.
Suicide is the leading cause of death in men under forty-five. As well as being incredibly hard-hitting, this statistic is difficult to attribute to one individual cause – the current ideals about masculinity and emotional coping mechanisms for men are under so much scrutiny in the current social climate and have therefore become very convoluted. While there is a process of transformation in the movement towards equality, outdated models of masculinity still continue to thrive in communicating traditional ideals of the all-powerful alpha male. Throughout the Twentieth Century, being the household source of income and possessing control over the family's future was an advantage for men, leading them to greater education, career prospects, and economic stability than women. However, this trickle effect throughout the ages of structural gender bias has led many men to continue to have their sense of worth intertwined with external indicators of success. This merger of identity often leads to a reliance upon these factors as a source of purpose which, when removed, births a loss of identity.
Due to such outdated representations of masculinity, men are often led to believe that the expression of negative emotions is an indication of weakness, which can lead to the unhealthy internalisation of feelings. For some men, the burying of mental health issues may manifest itself through the use of substances such as alcohol, on which men are nearly three times more likely to become dependent than women. There is a strong correlation between the lack of discussion surrounding men's mental health and the severe rates of suicide among men in the country. Although asking for help is difficult for anyone, it is proven that men make up only 36% of people accessing psychological therapies, reinforcing the need to encourage more men to start talking about their mental health – something that recurrently battles to surface due to the years of social stigma that have rendered these matters as emasculating. This stigma requires demolition in order to pave the way for a modern representation that depicts everyone's mental health preservation as vital.
Through the implementation of charities such as Movember, the approach to male mental health will continue to improve, as the evidence surrounding the crisis will become something society can no longer ignore. This Movember is an opportunity to talk about men's mental health in depth: it is not simply an issue to by-pass. In order to remove the stigma surrounding the epidemic, frequent conversations need to be had both about and between men concerning their mental wellbeing. This year, the Movember mental health campaign promotes being 'a man of more words'.
Check in with all the men and boys in your life this month, because that conversation could be the starting point towards more positive mental wellbeing for them and many to follow.