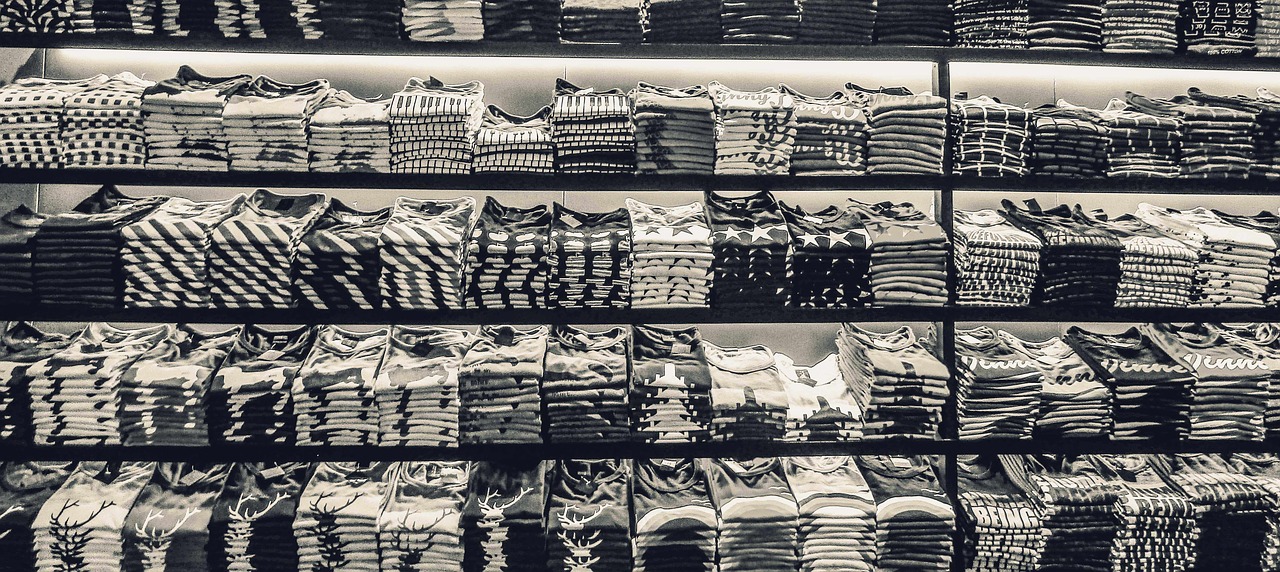 Life&Style Editor Frankie Rhodes argues that the manufacturing of charity t-shirts may be doing more harm than good
In this time of being at home, many are turning to fashion in order to maintain a sense of normality. With online retailers such as Missguided specialising in loungewear, and Instagram rife with #Quarantine selfies, we've found a way to adapt our outfits to the lockdown. And now that celebrities and organisations are starting to advertise 'Charity t-shirts', with 100% of the profits going to the NHS and other coronavirus-related charities, this may seem like the perfect addition to the trend. Now you can be fashionable, and ethical, at the same time. However, how many of us have stopped to think about the harmful impact that this may be having upon the workers who are forced to produce clothing during a global pandemic?
Perhaps the most dangerous aspect of this trend is that it's fast fashion, masquerading as ethical shopping. The fashion brands producing these products have become notorious for the reckless way they have treated their workers following the coronavirus outbreak, for example the Bangladesh Garment Manufacturers and Exporters Association estimates that more than a million Bangladeshi garment workers have been sent home without pay. This means that the decision of whether or not to risk your life to go back to work in order to produce these charity t-shirts is not a fair choice at all: these workers are being forced to do so in order to survive.
What's more, the cramped conditions in many factories means that these workers are inevitably contributing to the coronavirus outbreak, ironically creating more issues for healthcare workers, even while making a t-shirt to raise money for them. It is also easy to forget the crisis that dominated the news before the pandemic: the global climate crisis, for which fast fashion continues to be one of the biggest oppressors. In fact, it consumes more energy than the flight and shipping industries combined. So whilst we may be conserving energy through all the holidays that have been cancelled, we're compensating in an equally damaging way, by excessively ordering clothes online.
The Independent suggests that there is a 'right' way to navigate t-shirt activism, for instance disability activist Mimi Butlin has collaborated with charity Leonard Cheshire. The t-shirt, which reads 'Disabled People Look Like Me', is produced using 100% Fair Wear Organic Cotton, reducing the environmental impact of the product. Whilst this does seem like an ethical way to increase awareness and promote positive representation, it seems more driven by our obsession for new clothes.
It's a shame to see positive movements from recent months becoming neglected, such as #SecondHandSeptember last year, where Oxfam encouraged people to buy only second-hand clothes, (or no clothes at all), for a whole 30 days. Although it could be argued that charity and vintage stores aren't open during the lockdown for customers to browse, online equivalents such as Depop do exist, so that it is possible to obtain pre-loved items, often for the fraction of a price of new clothes.
Or perhaps, the message that we really need to internalise is that we don't need new clothes in order to feel fulfilled, particularly whilst we face a global pandemic. The charity t-shirts, whilst often opting for a subtle design and promoting a positive message, still come with the consumerist small-print that we need to buy something in order to make a positive difference. And with social media at our fingertips, it's all too easy to snap a picture of ourselves and pose the question: I'm doing my bit for the NHS, why aren't you?
The truth is, we're all doing our bit for the NHS. We're being 'activists' when we follow lockdown guidelines, raise awareness for the important work of healthcare professionals, and crucially, pressure the government to provide them with adequate funding and job security. There's nothing to stop us from donating directly to healthcare charities, (preferably via local sites), and encouraging friends and family to do the same. But perhaps it's time to question whether that charity t-shirt is more of a personal ego-boost than a selfless good deed, and whether it may be doing more harm than good in the context of a global pandemic.
---
More Redbrick articles like this…
Fundraising for the NHS: Praiseworthy or Problematic?
Coronavirus is Not an Excuse to Ignore Other Important Issues