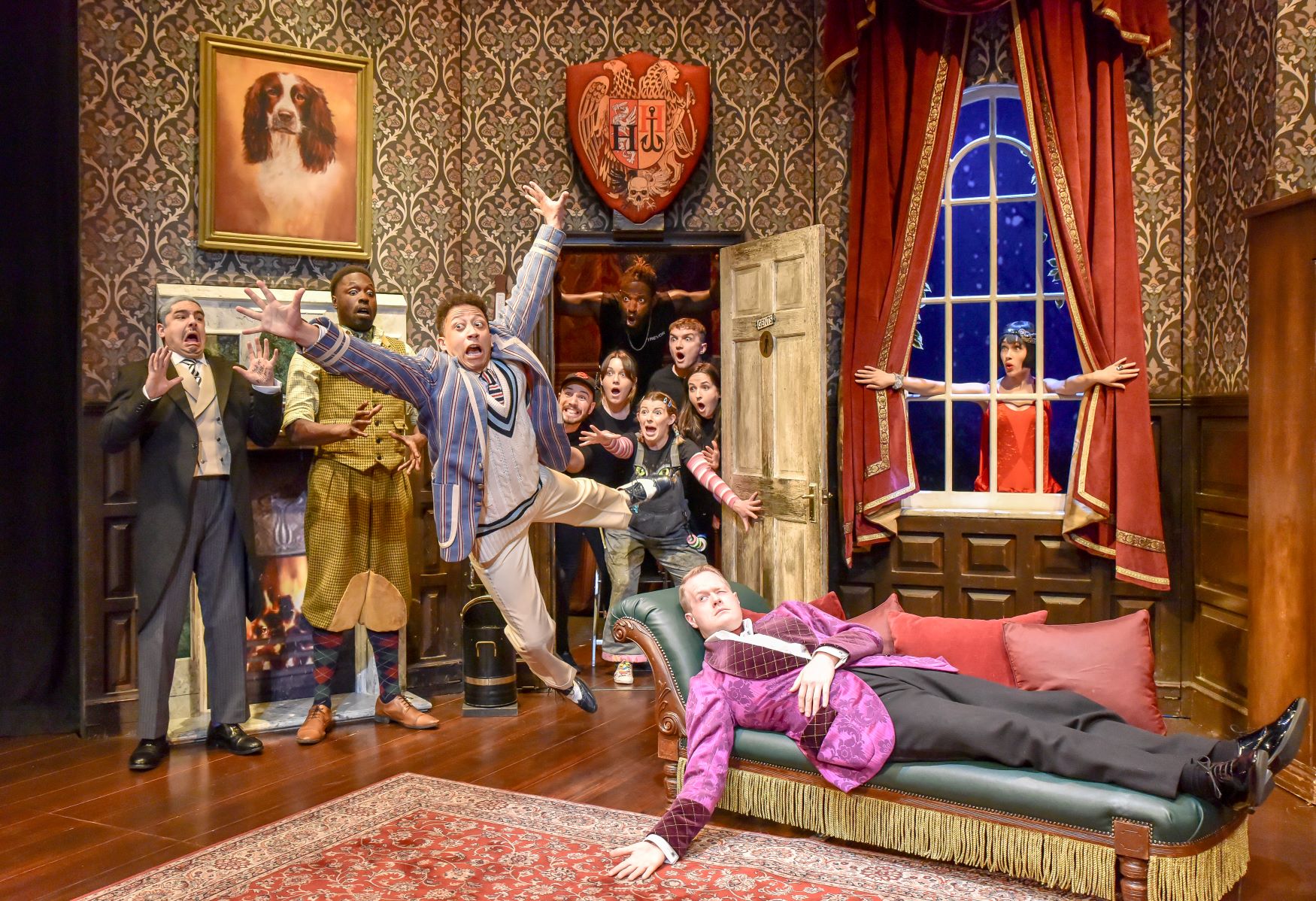 Print & Features Editor Kitty Grant reviews The Play That Goes Wrong at The Alexandra, praising the fantastic acting but warning those who do not favour slapstick humour to potentially give this production a miss
The University of Birmingham has some pretty good drama societies, but with low budgets, and production teams made up entirely of student volunteers, things are bound to go wrong sometimes. That is, perhaps unsurprisingly, the concept of The Play That Goes Wrong: Cornley Polytechnic Drama Society are putting on an ill-fated production of The Murder at Haversham Manor, a murder mystery set in the 1920s.
Without ruining any surprises, the show started by making you question what was real and what was part of the play, and even now I am still not 100% sure. The show itself was full of slapstick humour, slapstick humour, and more slapstick humour, so if that sort of humour is not up your street, you might not enjoy The Play That Goes Wrong very much. Personally, slapstick would not necessarily be the type of humour I actively seek out, but especially in a live context, I really enjoyed it in The Play That Goes Wrong. Something about people falling over and getting hit in the face right in front of you is just funnier than seeing it on screen.
There were moments, however, when sequences dragged on for a little too long, and the play as a whole could probably have benefitted from being 15 minutes shorter. There were also times when the humour was a little too much, and there was too much happening on stage to fully appreciate any of it.
On the other hand, I was impressed with much of the acting, especially from Colin Burnicle, who played Chris/the director and Inspector Carter. Burnicle had some particularly entertaining interactions with the audience and made some nice local jokes, which I am sure play well wherever they are adapted for. Edi De Melo also gave a good performance as Max/Cecil, convincingly playing an actor who cannot play a convincing character to save his life.
A small detail I really enjoyed was the programme, which as well as including information about the real-life cast and crew, also featured a mock programme for the Cornley Polytechnic production, complete with an advert for a curry house very much reminiscent of Selly Oak's own Dilshad's.
Overall, despite not being my usual humour, I did enjoy The Play That Goes Wrong, although the more slapstick-averse may find the show grating at times. I also really enjoyed the attention to detail with the set, costume, and world building.
Rating: 3.5/5
---
Enjoyed This? Read more from Redbrick Culture here!
Theatre Review: The Bobby Kennedy Experience