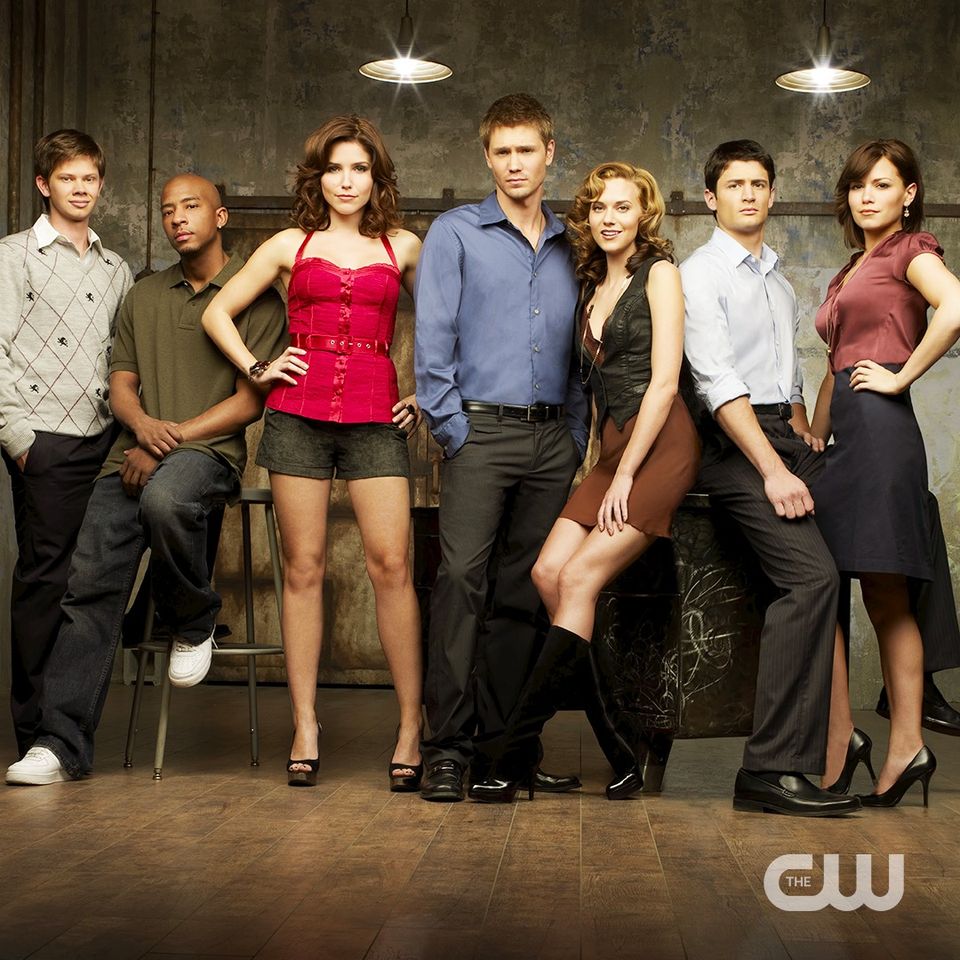 With another lockdown underway, Travel Editor Aimée Calvert urges us to watch the binge-worthy teen drama that is One Tree Hill
With a second lockdown underway, I started to reflect on what I did to keep me occupied during the first one. I realised watching all nine seasons of One Tree Hill really kept me distracted from the doom and the gloom. One Tree Hill aired between 2003-2012 and was extremely popular. Thanks to the popularity of streaming services, many people have rediscovered shows like One Tree Hill that finished airing a while ago, which has created a second wave of fans.
I went into the show not knowing anything about the premise, only that actors Chad Michael Murray and Sophia Bush got married (and divorced…) whilst filming the hit show. At first, I thought I would stop watching after a few episodes because I was so sure I knew where the show was going – I have watched many teen dramas in my time. But as I started to watch more episodes, I became more and more enthralled by the characters and the plot.
The show focuses on two half-brothers Lucas (Chad Michael Murray) and Nathan (James Lafferty). To say the pair of them do not get along would be an understatement – they despise one another. Lucas was raised solely by his mother and is completely unacknowledged by their father, Dan Scott (Paul Johansson), whilst Nathan was raised by both of his parents and lived a considerably more privileged life. The only thing these brothers have in common is their love for basketball. Basketball is a key aspect in the show, not only because it intensifies the brothers' rivalry but also because it is such a huge part of both of their lives. 
Like all classic teen dramas, there is the case of 'sides,' whether it be Stefan or Damon, Chuck or Nate, Jacob or Edward. One Tree Hill is no exception to this rule. I watched the show alongside my cousin and whilst I was very much 'Team Nathan' from the get-go, she was the complete opposite and adored Lucas. These boys are very different from one another, both in looks and personality, Lucas being the kind and reserved one with Nathan being your stereotypical jock character. I cannot tell you why but from the first episode I believed that Nathan was going to be redeemed and his character was going to evolve into something much better. I'm happy to say having watched all nine seasons that I was right!
Of course, it would not be your stereotypical American TV program without a range of scandals – there's murder, kidnapping, teen pregnancy and a whole lot of heartbreak. There were moments that were not realistic at all and then in others it got how it felt to be a teenager perfectly. I think that this is a balance you do not always see in teen dramas. Sometimes these shows take things way too far and seem to forget their focus – a group of teenagers going through the ups and downs of high school. I also think it helps that I adored the majority of the main characters throughout the nine seasons as they did not try to keep them in their stereotypical boxes, they let them evolve and become more loveable as the show went on.
If you are looking for something to distract and get you through this second lockdown (alongside your studies, of course) I would definitely recommend One Tree Hill for the job!
---
Check out more Throwback Shows here:
Throwback Shows: The Fresh Prince of Bel-Air