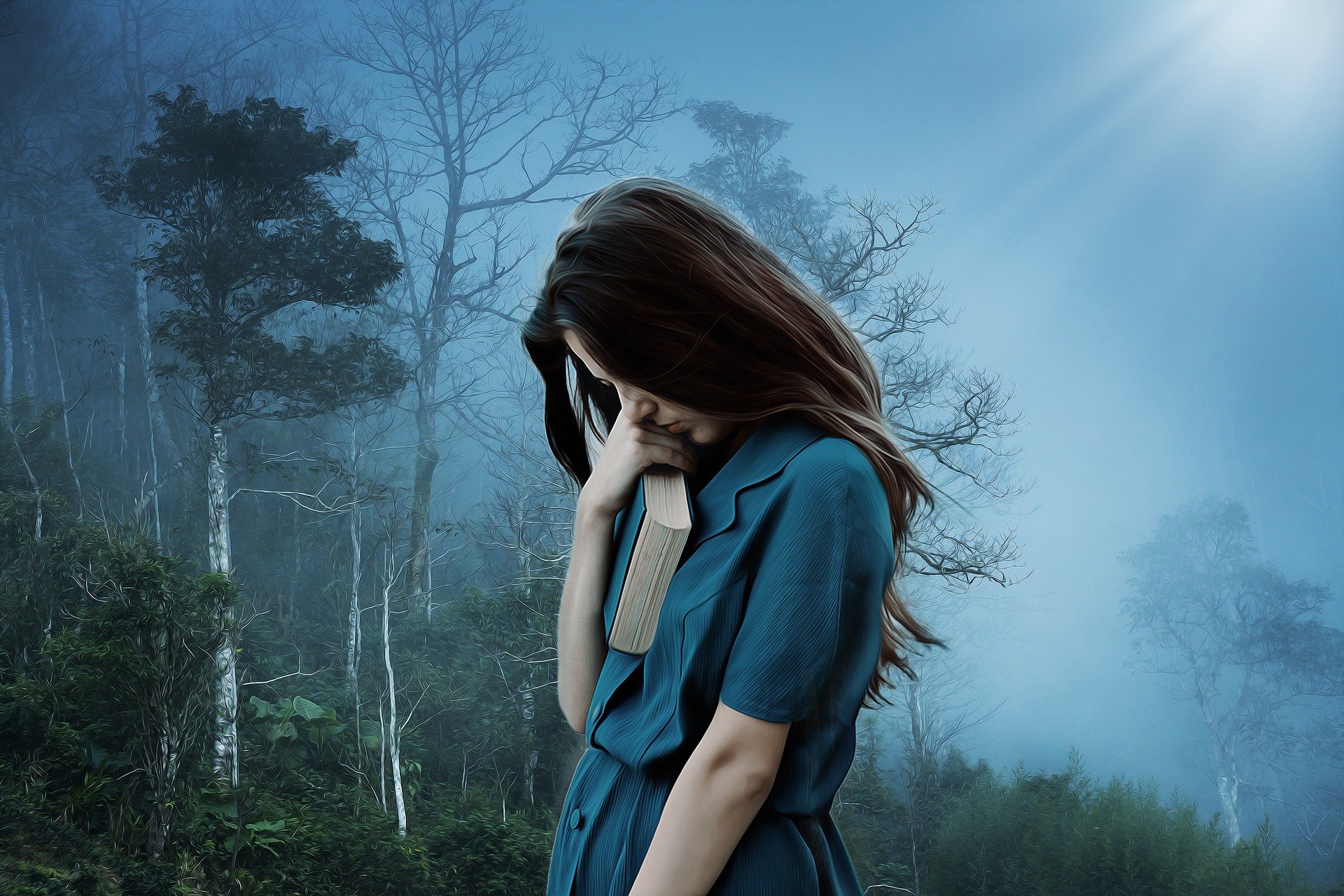 In this long read, Life&Style editor Saskia Hirst opens her heart to give a glimpse into her brain as a woman with autistic traits and her ongoing journey to a diagnosis to both inspire empathy in others and as a way of understanding her true identity
Content Warning: Emotional discussion of living with autism 
'A red rose grew up out of ice frozen ground, with no one around to tweet it' comes from the beautiful Taylor Swift's The Lakes. Upon reflection, this is what my brain feels like: life gave me no compass to navigate the murky waters with. The compass with social etiquette, the compass that is the key to living in a neurotypical world. A compass that everyone else seems to know the way and what others' brains do automatically, I have to do manually. Hence, I'm a very logical person.
I grew up with my mother reminding me 'it's not what you say; it's your tone.' I grew up with 'why does everything need an answer?' because I did not understand the way the world worked – why I had to play with other children and could not read in blissful silence. I grew up with children in the playground imitating me, flapping my hands when I got overstimulated.
I grew up having a meltdown after school because… well, everything – the lights, the noise, the smells, the tastes, the textures, the touch, the social rules I did not understand, wondering why it was wrong my voice was monotone or why my expressions were not always appropriate; wondering why I learned to suppress parts of myself – my autistic traits – so people would not think I was an alien, which I wholeheartedly felt like.
Whilst everyone grew up focused on whether their glass was half full or empty – an idiom which confused me beyond belief – I grew up bright and early at exactly 6:30am everyday (rigid routines and autism go hand-in-hand) with my glass already at the rim, desperately trying to make ice out of waves so my life would freeze enough for me to catch my breath, trying to make sure it would not overspill and flood. I grew up this way because I grew up autistic.
But I should hold my horses, which, thank goodness, I eventually came to realise was a metaphor – perks of a literal-minded brain, an autistic trait. I should 'hold my horses' because I wish my identity was a label that came in a pretty envelope with a diagnosis.
One that was wrapped in some metaphorical bow, like the stuff dreams are made of, with the hidden secret that will, by some miracle, reconcile why my brain works the weird (and wonderful) ways it does. Some words ingrained in ink on the paper along the lines of: autism spectrum disorder.
But, for me, knowing my true identity is currently impossible because the waitlist for an autism diagnosis is two years or thousands of pounds. The cost of knowing who I really am, or accessing accommodations I need, or knowing truly why my brain often does not seem made for the world, is like sand slipping through my fingers – it seems so possible but so out of reach.
So, my best compass to navigate the world with is 'my autistic traits' instead of 'my autism.' Despite working with autistic children and often feeling that I completely understood them, it took me years of soul-searching to realise what I felt was a sense of recognition, of finding a tribe of people who had a similar brain to me.
In all honesty, this feels less like an article and more of a letter and a diary – one that a therapist would recommend writing and leaving to collect cobwebs in a draw. But here is my story because, despite feeling like a fraud for not having a diagnosis, it is human – whether I think it is logical or not – to share experiences despite the absence of a diagnosis.
My autistic traits are not invalid. In the depths of my sadness, because my life is overwhelmed by heightened lights and smells that make me gag, and in a heartfelt desire to feel part of a world I struggle to understand, I am opening up to the way I experience the world – a lot of which is experiencing too much or too little. My internal isolation sometimes feels like a rose bush, with the branches wrapping around me.
There is a long list of traits I could list, starting with my repetitiveness with almost everything and inability to get bored of my repetitive actions (I've eaten the same breakfast every day since I was nine); my inability for my body to send signals: I struggle to feel hunger or knowing when to sleep or drink (executive dysfunction), leaving my mother to think I had an eating disorder (often a co-morbid diagnosis or misdiagnosis with autism in girls); my insane perfectionism.
My black and white thinking; my inability to cope when structure or rules are broken; not knowing when I'm going too far with something or acting inappropriately; my special interests; going non-verbal and not knowing why (which I now know is because of sensory overload); melting down when my mother cleaned my room because I did not have time to prepare for the change, the familiar becoming unfamiliar (despite it being pedantic) and I did not recognise where everything was; feeling the urge to line objects up in a specific way or else it did not feel right (usually instead of playing with toys in a traditional way); struggling to understand jokes or sarcasm; mimicking someone's body language so they are more likely to like me to make up for the poor social skills and struggles with reading situations; using figures of speech because people warm to that … but not realising it's completely the wrong context.
On that note, in social situations (and most other occasions), what most people's brains do automatically — including when to nod or smile — I have to do manually. A very cliché trait, but I did not – and still struggle – to understand relationships. I never used to comprehend sex or why people wanted to feel romantic love, despite this being a damaging stereotype associated with autism.
Human connection for me is… rocky, in the way a mountain is rocky. However, now I am growing older, I am meant to be hitting the peak, but the territory of going higher feels scarier, the altitude is dangerous, my grip on the surface is wearing, and it feels like human connection is one slip away from having no connections at all.
Friends have felt betrayed because I could not understand the concept of secrets; I felt frustrated with myself because I could not understand social etiquette and everyone else could. I would say something inappropriate, which would cause tension, or I would adopt a joke I had heard somewhere but get the tone wrong or it not be applicable to the situation, which would confuse everyone – including me, because I do not understand social situations that well. I feel like a miniature Alice in Wonderland, stuck in a glass where no one can reach me—a glass I thought I'd always grow out of and feel less lonely, but can never seem to escape the grasp.
My pain is not from discrimination I have faced but internal isolation and disconnect but that people simply do not know, and I did not either until recently. I am grateful now there is a way to explain (a missing 'puzzle piece' if you like), though even then, I do not have the luxury of a diagnosis.
With these access issues, particularly for females in a male-dominated diagnosis and particularly for adults in a stereotypically child-centred medical condition, the rift between me and my identity feels gaping. Am I autistic? Am I not? Are my bucketful of traits enough to constitute a diagnosis? Is there hope in this two-year waitlist? I wholeheartedly feel like I oscillate between two realms: someone not quite autistic on paper by diagnostic standards, someone not quite neurotypical. Being a female too, when most diagnosed autistic people are male and girls are wholly undiagnosed, adds to my feeling of being a deer caught in the headlights.
It feels impossible for me to make friends because no one tells me they want to be friends, and I cannot pick up on if someone likes me or if it is appropriate that I ask them if they wish to get coffee with me, but I have worked on not being crippled by situations that I do not know how to appropriately act in, which has coined my 'away with the fairies' energy.
I say all this in past tense because I have learned and I am still learning to adapt. I have naturally suppressed my autistic traits in social situations, which is called masking, but I still feel like I am floating in the wind because everything needs explaining to me yet I am navigating life on my own. Luckily, there are perks of autistic traits and ones that make me happy that my brain is unique and wonderful, as well as weird.
There is likely an abundance of other traits I am missing, including special interests – mainly because I cannot promise I will not info-dump about all of mine – but my traits are not the wholehearted point: the point is, there needs to be less stereotyping surrounding autism.
Writing on my experience feels like a release, but one that should hopefully be listened to. Often people share stories that open like a locket because we want others to enter our world, however scary the vortex is, for our hearts to open. Yes, so people understand others like me, but we also open up stories as a cry for help to be understood.
I am no hero for being vulnerable. Whilst I hope this inspires empathy for others, it is a selfish pursuit: I feel the need to be heard. There are a million and one things I could say – do not support ABA therapy, do not donate to Autism Speaks, do not use high and low functioning labels.
Autistic people are not a puzzle that needs to be fixed – we are not broken. The autistic community usually prefers identity-first language. Most importantly, autism needs more awareness, because if someone had recognised my 'quirks' as a child for autistic traits, I would not feel so lonely and lost. Instead, I would have known this was not what most people's brains are like, and I would have felt less alien and more human.
I have come to accept, though not peacefully or gracefully, that life and human beings do not always make sense. That 'why?' is my guiding light in the world where everyone seems to understand etiquette or norms that I do not, but I am at peace with that. My metaphorical glass that people asked whether it was half-full or half-empty is sometimes a tsunami and I am submerged. I have learnt it is impossible for me to chain water when my life feels like this and I am at peace with that too, because the world is mostly neurotypical and it is very likely mine is neurodivergent. I am (finally) at peace with that, diagnosis or not.
---
Read more 'My Experience' pieces from Life&Style here:
Living with Autism: My Experience 
Letters to Lockdown: Our Experience