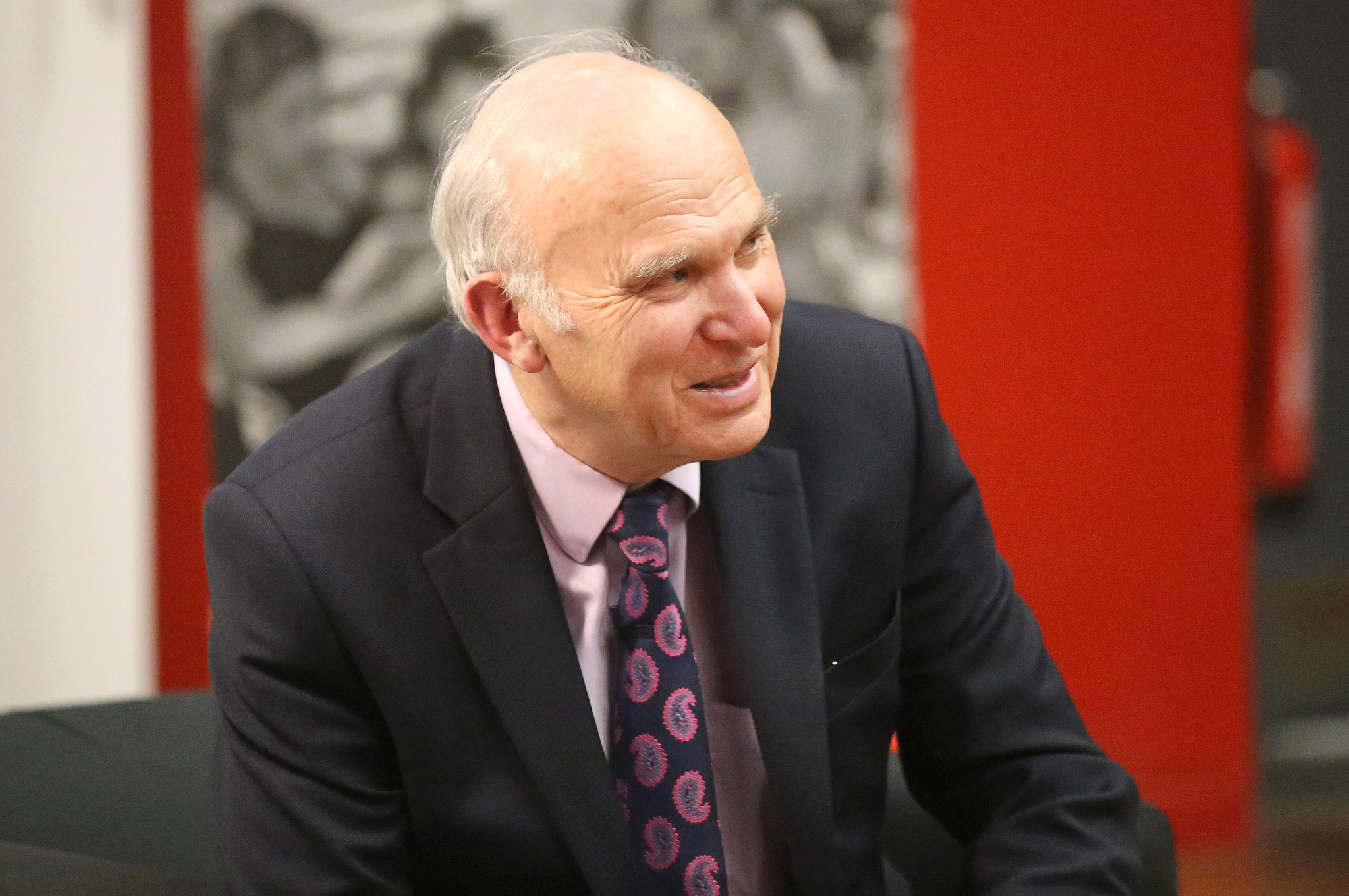 News Reporter Alex Boscott interviewed the leader of the Liberal Democrats about Jeremy Corbyn, his own views on Brexit and the Independent Group
In an interview with Redbrick, Sir Vince Cable branded the Labour leader, Jeremy Corbyn, as being 'hopeless' on the issue of Brexit and claimed that he was not relying on Mr Corbyn for support.
Asked whether he would need Mr Corbyn's backing for a 'People's Vote', Cable asserted that Corbyn 'has just been hopeless' and that 'he doesn't believe in 'having a second referendum' as 'he would prefer Brexit anyway'.
The labour leader has frequently criticised for his fence-sitting on the issue of Brexit and his reluctance to publicly back a second referendum has led to tensions between his shadow Brexit Secretary, Sir Keir Starmer, and himself in recent weeks.
The Liberal Democrat leader, who has recently announced he will stand down in May, also concluded that the only way a referendum is possible now is if 'the government concludes that they're more likely to get their deal agreed through a referendum rather than through parliament.'
He also confirmed that the only deal the Liberal Democrats would back would be one 'subject to a people's vote' in which they would 'campaign […] to remain.'
With parliament voting in favour of extending the Article 50 process beyond the 29th March, Sir Vince urged that any extension should be purposeful, rather than to simply delay Brexit. He vowed to back any extension 'in order to avoid crashing out' but only if 'a 'people's vote can happen' during the extension.
The EU is set to decide upon whether the UK will be granted an extension to the Article 50 process with Sir Vince acknowledging that something 'politically significant' would be required. Cable was also critical of the Prime Minister's deal which he had voted down, once again, on Tuesday 12th March.
Elaborating on why he voted against the deal, Sir Vince maintained his stance that he is 'against Brexit' in all forms. 'It's a bad deal. It provides no certainty for British business and jobs,' he told Redbrick.
He also insisted that the UK would be 'paying out large sums of money for rather a poor deal' – an argument also drawn upon by backbench Brexiteers since the agreement to pay £39bn to the EU upon leaving.
In addition to his criticism of the deal, Sir Vince also lamented the handling of Brexit by the Prime Minister, Theresa May. The situation 'has become a bit of a farce', according to Cable, who added that 'she's [Theresa May] has rather lost control' of the process and her own MPs.
Since the resignation of 11 MPs from both Labour and the Conservatives this year, one less than the total number of Liberal Democrat MPs in Parliament, speculation has been building surrounding the formation of a new centrist party.
When quizzed on whether he would consider merging with the Independent Group, Sir Vince told Redbrick that there has been 'no kind of formal discussion' regarding a merger and that to suggest one would be 'highly premature.'
'I don't see it (The Independent Group) as a threat, I see it as an opportunity,' Mr Cable claimed. He also stated that 'we (the Liberal Democrats) have a lot in common with them' and that it could be possible to 'work with them'.
Uncertainty still looms over the Liberal Democrats' future in British politics and the formation of the Independent Group has only added to speculation surrounding the existence of a post-Cable party.
When asked about what the future holds for his party, Sir Vince replied: 'it's potentially good.' He noted that the party had suffered in 'two difficult elections' but recent 'disillusionment' within Labour and the Conservatives can be seen as 'positive' signs for centrist politics in Britain.
The outgoing leader was also quick to reiterate that he was 'not contemplating retiring' from politics or the party – meaning his influence will still be present after he steps down in the near future.
With the UK still yet to formally leave the European Union, the chances of acquiring an orderly Brexit were reduced significantly by Speaker John Bercow on Monday 11th March.
Unless the deal is 'substantially different', the government cannot hold another vote on the deal, Mr Bercow declared to MPs. Invoking a 400-year-old precedent, Mr Bercow may also prevent MPs proposing another People's Vote amendment – something which may dash Sir Vince Cable's hopes of keeping the UK in the EU altogether.