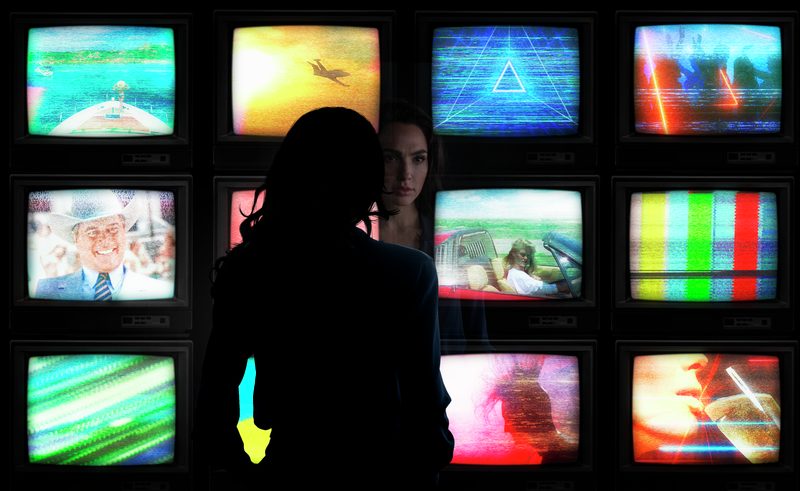 Film Writer Bethany Sherrott wonders if Warner Bros' latest revolution will leave cinemas fighting to stay afloat in 2021
How we watch the latest big movie releases is changing, with Warner Bros' next DCEU instalment, Wonder Woman 1984, coming out simultaneously on HBO Max and cinemas wherever they're open in the world.
The last big release in cinemas was Christopher Nolan's mind-bending Tenet, arriving to mixed reviews and mixed success. It was an April release pushed back to August, mostly due to Nolan insisting that it be shown in all its intended glory. This too may have backfired, as the main complaints about the movie was of its sound mixing and many wished that they could have watched the film at home just for the ability to turn on the subtitles. Had the world not been upside down, this might have not been an issue for the film. But, with people already unwilling to put their health at risk just to see a movie, negative reviews only made people less likely to go.
Disney was the first company to try something different. In a move suspected to be a testing ground for the onslaught of Marvel movies waiting to be released, most notably Scarlett Johansson's long-awaited solo-movie Black Widow; Mulan was released (at an extra cost) on their year-old streaming platform Disney+. It's much harder to judge the success of this method, but after negative reviews for Mulan also began to drip through, it was hard to see why people would pay £19.99 for an arguably worse version of a movie that is already available on their platform.
So, it seems only natural that Warner Bros would try and make the best of both bad worlds. With HBO Max only available in the US for the time being, they are releasing their next superhero flick in both cinemas where it is safe to do so and for free with an HBO Max subscription. Wonder Woman 1984 is long-awaited. It was originally scheduled for release in November of 2019, but Warner Bros believed it was of summer blockbuster status so it was moved to June of this year. The pandemic made this release impossible with UK cinema goers may get to see the movie on December 16th, as long as their regional tier allows for the reopening of cinemas. Warner Bros seem to be making the best out of a bad situation with this release tactic. Making it available at no extra cost will seem like a bargain after Disney's price for Mulan. Plus, it might encourage those waiting for the release of Zack Snyder's highly anticipated cut of Justice League to grab a subscription a little bit earlier.
The release of Wonder Woman 1984 will almost definitely set the tone for future DC releases, let alone any other movies that production companies have waiting in the pipeline. New Mutants dropped quietly onto video-on-demand services earlier this month and didn't make much of a splash. Disney will perhaps do better with Soul, the upcoming PIXAR release, available at no extra cost from Christmas Day on Disney+.
If you're like me, you probably cannot wait to safely get back into cinemas. Watching a new release on a laptop or even in your living room frankly can't come close to the feeling of being in a room full of strangers, all of you sharing the same anticipation for what you're about to dive into. But we might just have to wait a tiny bit longer before this is the norm again.
---
Dying to read more about cinema? Check out these other articles from Redbrick Film:
Is It End Credits for Cinemas?
Race Against Time: Christopher Nolan and Representation
Mulan the Moneymaker: The Darker Side of Disney