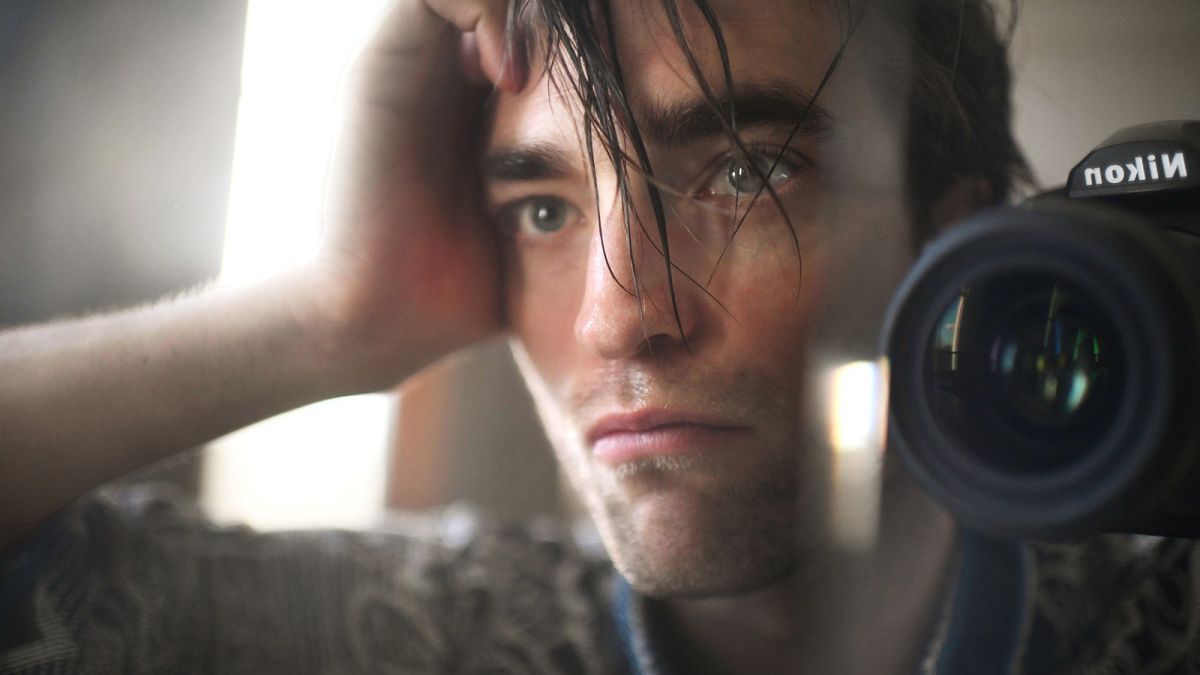 Life&Style Writer Ella Kipling discusses Pattinson's rough-and-ready shoot for GQ
Handing the reins over to Robert Pattinson to shoot his own cover photo was a risky decision by GQ, but one that ultimately paid off. In an interview where Pattinson explains his preferred way to eat food is straight out of a tin and confesses he has nothing to say about his new film, Tenet, it is hard to believe that a magazine such as GQ would trust him to photograph himself to be placed on the front cover. However, this raw quality to Pattinson is what makes the shoot work, and the cover photo is a close up of Pattinson taken in a mirror, complete with a piercing look and tousled hair.
This self- portrait mirrors the times in which we now live, where a team of make-up artists, hairstylists, and photographers are replaced by the man himself, and a single camera. The premise has been applauded by many as it allows Pattinson to choose how he wants to be seen by audiences, as well as allowing readers to get a better look at who he is by seeing his artistic choices.
The shoot took place in the London flat Pattinson is currently quarantining in, rented for him by the people producing Batman, of which filming was paused due to Coronavirus. Other magazines have shot their cover photos over Facetime, such as the April edition of Vogue Italia starring Bella Hadid, who was styled and photographed over video call. Photographer Alessio Albi has been shooting models over Facetime but in a recent caption on his Instagram page he said that he doesn't think he'll continue with his Facetime photo series after lockdown is over as 'the human aspect is too important and necessary for photography as a whole.'
This human aspect is something which is definitely conveyed through Pattinson's shoot, as it is shot in his own space in which he has been living and surviving during lockdown. This is something he chooses not to hide and in many photos you can see tins of food scattered around his feet, clothes strewn around the place, and a beer glass in his hand.
In a world where perfection is celebrated, this realistic cover photo is a much welcome change to the edited, and airbrushed covers which line the magazine stands in shops. However, one can't help but wonder if readers would be as accepting of the concept if Pattinson was a woman. Society, particularly magazines, has been known to hold women to a much higher standard of beauty and it's no secret that female musicians and actresses are expected to look flawless and fabulous all the time (just look at the way female musicians perform in full costume and make up while most male singers get away with a hoodie and jeans). Society applauds Pattinson for his realness, and the look inside of his life during lockdown, but perhaps a woman took the same photo, no make -up, hair tousled about, that close to the camera, would the reaction be the same?
Giving celebrities the lens and the freedom to create their own photoshoots could open the doors to a much more accepting society, as well as an industry full of more transparent celebrities. However, it is unlikely this will ever happen as so many industries rely on regular people's desire to achieve perfection and the 'cover star' look, which really is often just photoshop and a team of very talented makeup artists. If people saw their favourite celebrities without all the editing and angles then perhaps the makeup industry would shrink and the photoshopped cover photos we're used to seeing would become obsolete, but we would be living in a world with a much better body image.
Like this article? Please make sure to have a look at some other Life&Style articles: 
The Public Versus the Private in Celebrity Lifestyles
Spotlight On: The Quarantine Clothes Clearout