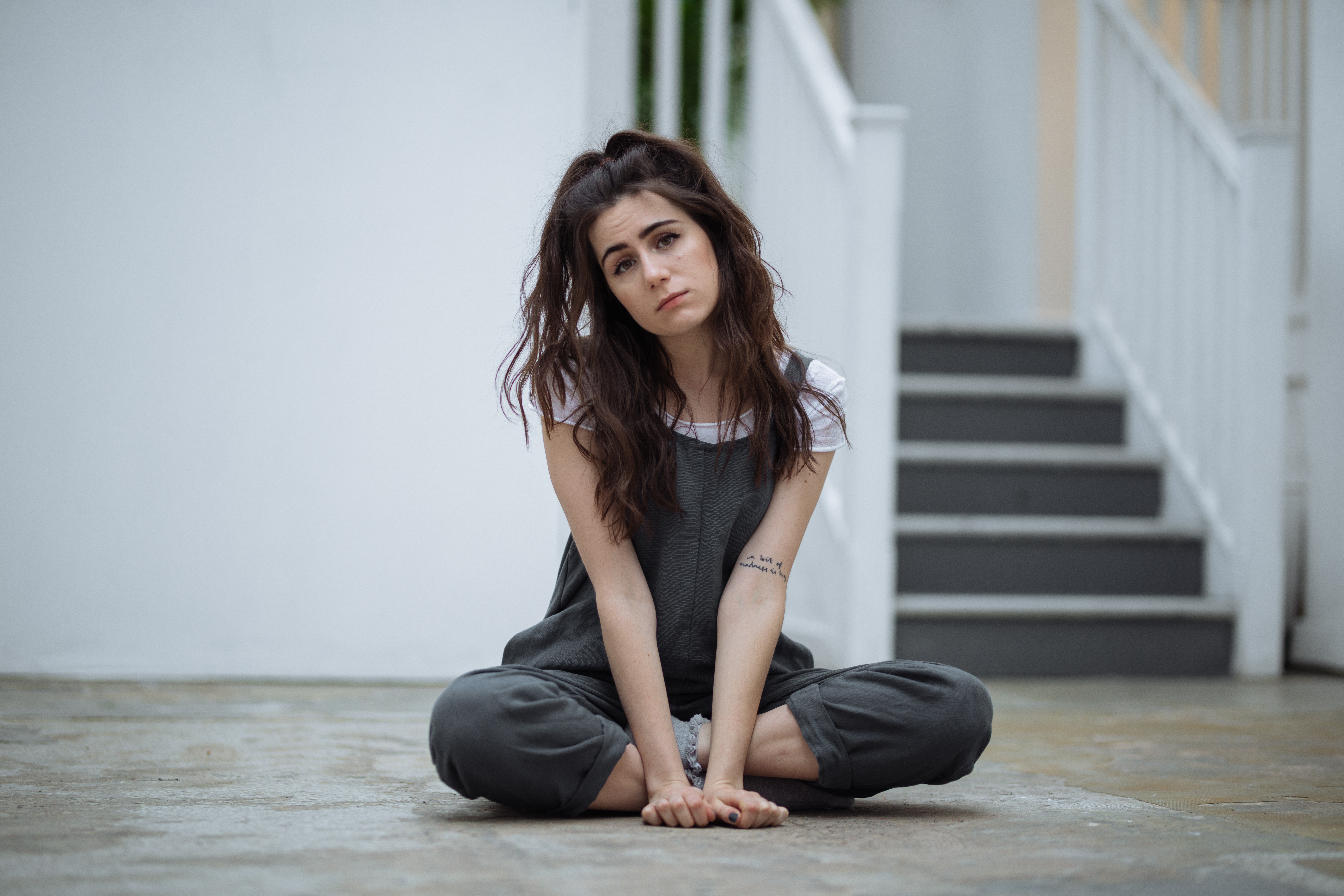 dodie's recent Birmingham show was a delightful showcase of indie pop energy, Frankie Rhodes reports
With over 1.8 million followers on her main YouTube channel, as well as 1 million on Instagram, dodie is a social media sensation. But she's also a stunning musician, and whilst her gig certainly had that all-important, Instagram-worthy aesthetic, it also showcased her amazing vocals, and general talent as a singer-songwriter.
Strings of lights hung from the ceiling of a set that featured mostly modest staging, with a simple 'Dodie' sign on the back wall, which became illuminated at various points during her performance. When the singer first appeared, however, she emerged from a cloud of fog, positioning herself towards the back of the stage to sing 'Arms Unfolding'. She was hardly visible as she performed the ghostly rendition, until she came bouncing forward to launch into a lively, playful version of 'Monster'. This entrance alone highlighted the versatility of Dodie's music, and her ability to appear both profound and child-like. With her hair tied in bunches, and clad in trousers of her signature yellow shade, Dodie projected fun, happy vibes to her crowd of adoring fans.
After greeting the crowd, she began to sing 'Human', at which point the presence of the backing musicians became more obvious. Violinists, celloists, guitarists, backing singers and a drummer formed an impressive band that subtly appeared as if from nowhere to accompany dodie's vocals. This was especially beautiful during the slower songs such as '6/10', which dodie admitted was 'funny song to sing in front of a crowd shouting nice things at you.' Performed on piano and accompanied by echoing backing vocals, this number was moving despite its simplicity.
During 'Secret For The Mad', I felt that the strings added an ethereal element to the performance, especially combined with the eerie smoke effects and subtle lighting. Musicians became illuminated by spotlights during their most prominent solos, which was particularly effective when highlighting the male solo part in 'Not What I Meant'. This also indicated that, far from being a backing accessory, dodie was very much engaged with her band, so much so that they became an essential part of the performance.
Contrasting the generally subtle lighting effects, the stage was lit up to form a rainbow before dodie's performance of 'She', which was met with much approval from the audience, many of whom were sporting pride flags. The song itself was quietly beautiful, with subtly plucked instruments creating a mellow feel. This was followed by a new song, 'Guiltless', which the singer explained grew from a round that she had written, before adding supporting verses. Whilst the verses were short and animated, the chorus contrasted this with a slow, choral vibe, eventually ending with an impressive round of overlapping vocals. As the song was about being betrayed by a lover, the overlapping voices seemed to mimic frustrated thoughts in a playful way, introducing dodie's new track as an impressive addition to the collection.
It's no surprise, given dodie's huge YouTube following, that she was able to expertly present herself to her crowd, remaining simultaneously humble, yet proud of her work. She admitted that she had worried about having too many 'sad songs' featured in her gig, and had even carried out an Instagram poll to decide which song to cut out. However, the singer ultimately decided that she couldn't part with her 2016 track 'When', which she performed from behind a piano, using subtle backing instrumentation. This was certainly the right decision in my opinion, as the gig would not have been the same without her slow-moving, poetic numbers, and the mental health struggles that have inspired her more melancholy content is what draws so many people to her music.
Still, dodie's gig proved that she can master the bright aspects of music as well as the mellow, with tracks such as 'Party Tattoos' giving off more positive vibes. During the encore, dodie returned to perform a rendition of 'Absolutely Smitten', that was bursting with colour and vibrancy, both through the music and the lighting effects. She finished with an energetic performance of 'In The Middle', which featured some spectacular drum solos, as the singer danced around the stage, even attempting a couple of cartwheels. Leaving the stage to an audio of Carly Rae Jephsen's 'I Really Like You', the crowd filtered out filled with a sense of joy.
To be able to appeal to such a diverse crowd- from young teenagers to mature concert-goers- is truly impressive, and something that I think comes down to Dodie's realness. She wears her heart on her sleeve when she performs, which can make any gig, no matter how packed, feel intimate and personal for each fan.
'Human' is available now via doddleoddle. Tickets to see dodie perform live are available here.