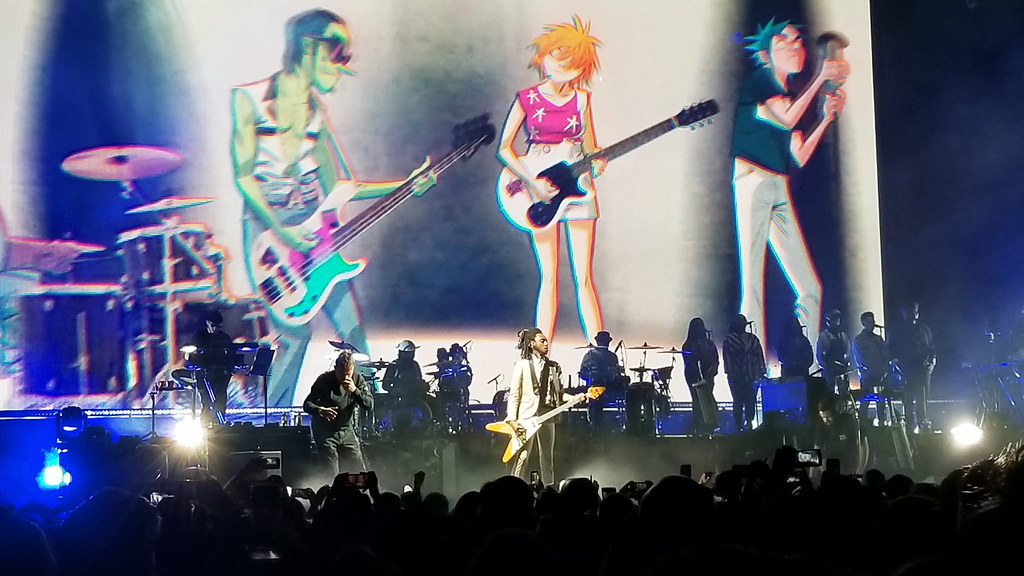 Film Editor Samuel Zucca finds joy in the Gorillaz's latest track. Momentary Bliss and loves the featuring artists slowthai and Slaves
Gorillaz's recent musical output has been met with mixed responses, although their style is so eclectic that this is usually the case. I enjoyed 2011's The Fall and 2018's The Now Now more than most for their quite blissful and reserved mood-pieces, however neither of them really commanded your attention in the same way as Demon Days or Plastic Beach. 2017's Humanz was an exception to the more methodical and airy music that Damon Albarn and Gorillaz had been making throughout the 2010s, but it seemed an odd mix of tracks, with some great moment, yet just as many forgettable tracks.
Their latest track, 'Momentary Bliss' featuring slowthai and Slaves, is the most fun and energetic they've released since their 2012 collaboration with James Murphy and Andre 3000, DoYaThing. It's part of a new video series called Song Machine, described by their drummer Russell as 'Gorillaz breaking the mould 'cos the mould got old.' Rather than a conventional release cycle of albums and singles, they are releasing a different song each week, with a video accompaniment showing the studio session involving both the band's human and cartoon members. It's nothing new for Gorillaz, who have always been a multimedia band, it just means that this song is not necessarily made to hear in the context of an album.
The song itself is sunny and joyous, with the lyrics mainly relating to the importance of self-esteem. The style is just as eclectic as you'd expect for the band, with the opening featuring reverb-heavy guitar chords that Mac Demarco would likely pour over his cereal. It builds in tempo like a Velvet Underground track, but with an upbeat positivity rather than a nervous intensity. Slowthai's appearance is the most notable here, with his refrain almost bullying you into loving yourself with 'It makes me sick to think you ain't happy in your skin', and 'you're a Turkey Twizzler, you deserve school dinners'. The chorus from Slaves' Isaac Holman is more reserved, but his delivery fits into the mood comfortably, channelling the same moody apathy as lead-singer 2D. The song works like a reverse diss track, and its fitting for a band that always try and look at things from their own unique angle.