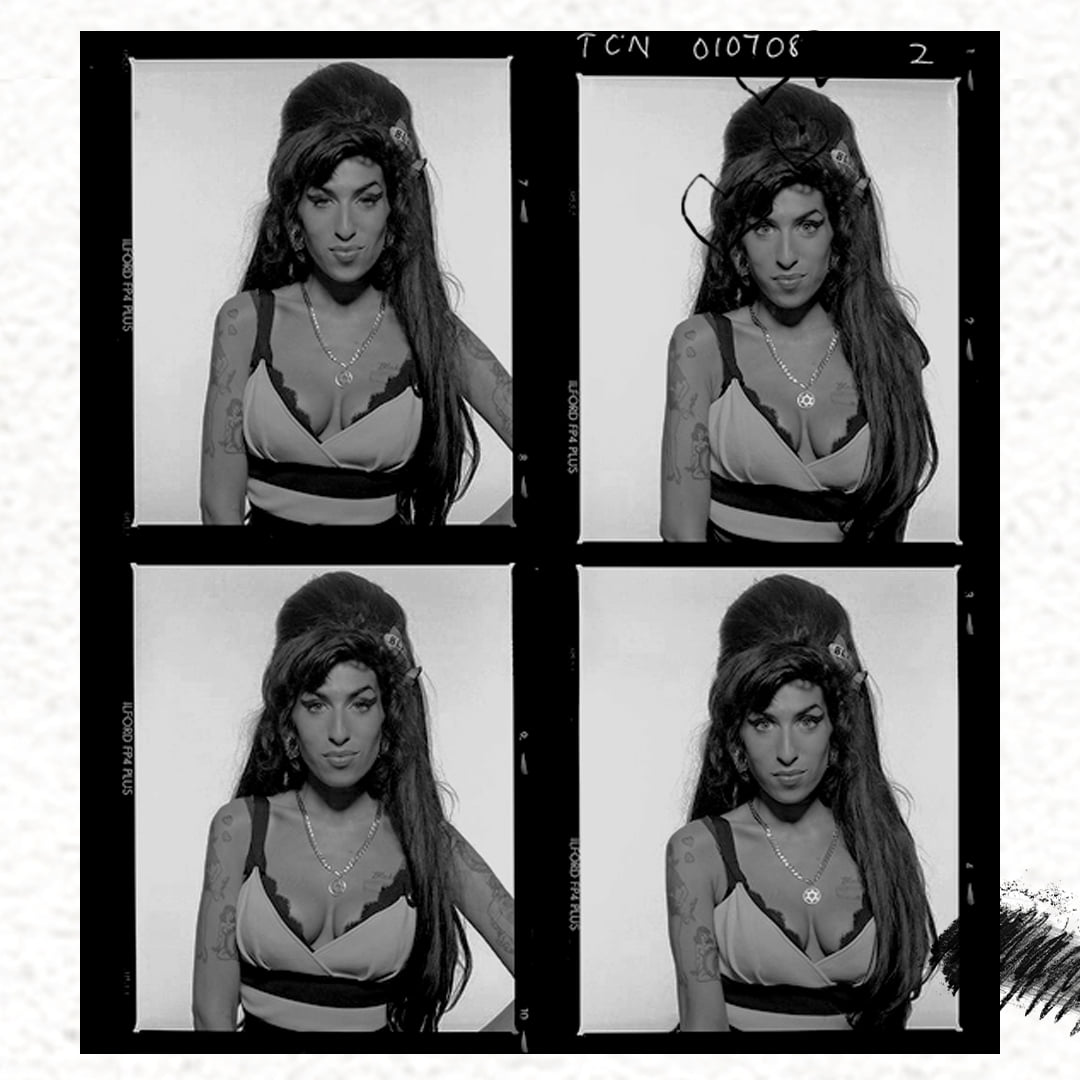 10 years after her death, Music Critic Leah Renz discusses the incredible legacy of Amy Winehouse
It is not an exaggeration to say that Amy Winehouse is one of the most unforgettable musicians of all time. Even those who do not profess any great love for Amy can easily imagine her extreme beehive and powerful vocals. However, her fame cannot merely be reduced to appearance or even a fantastic voice; Amy continues to resonate with so many listeners through the rawness of her storytelling, the sincerity of her love of music and the genuine pain and experience which she poured into her singing and song-writing.
From the beginning, Amy Winehouse, a cockney Jewish girl from North London, did not fit the mould of her noughties musical contemporaries. Firstly, her musical inspiration spanned back into the 50s and 60s, and her father recounted how, when she was told off at school, she would sing Frank Sinatra's 'Fly Me to the Moon' to cheer herself up on the way to the headmistress' office. Her passion for jazz and soul also influenced her look: her iconic beehive and winged eyeliner imitated that of the soul girl group The Ronettes whilst her dark brows and red lips were inspired by the Latino culture she observed in Miami.
Her then unconventional look (she was ranked number two on Richard Blackwell's 48th annual 'Ten Worst Dressed Women') also reveals her mould-breaking approach to music. It was clear that she made music for the sheer love of it, and that her song-writing came from the heart; she had absolutely no interest in becoming a celebrity and pleasing the masses. When asked in interviews about what her fame and success meant to her, she repeatedly stated that she was 'just a musician', making music that she herself wanted to listen to, and being happy that others liked listening to it too.
In sincerely following her own musical interests Amy carved out for herself a completely original niche in the music industry. Her first album Frank was a mix of jazz and hip-hop influences, whilst her second, Back to Black, evolved into an unheard-of blend of soul, jazz, and RnB. Listening to Amy Winehouse therefore feels simultaneously like dancing through cigarette smoke in a 1950s blues bar and like strutting down the street in sassy killer heels.
'Valerie' was the first song I ever heard by her, and I was immediately hooked by the rhythmic, syncopated beat and Amy's deep contralto vocals. The addition of the saxophones and trumpets provided an utterly fresh and very welcome jazzy vibe. Mixed, the instrumentals and the beat make it almost irresistible to not at least tap a foot along. In 'Back to Black' the violins and tambourines feel utterly natural, modern, and rhythmic, and yet are utterly outdone by Amy's unique crooning voice, which cannot help but take centre stage even over such varied and beautiful instrumentals. The power of Amy is that so many of her songs have a dance-beat quality whilst also expressing moving stories and intense emotions.
These moving stories were often plucked from her own life, and the frankness and humour with which she dealt with her personal problems, for example in her song 'Rehab', was yet another trait which set her apart. Throughout her career she neither glamourised nor apologised for her drug abuse, and following her death on the 23rd July 2011 from alcohol poisoning her family set up the Amy Winehouse Foundation which aims to support young people recovering from drug addiction.
Amy's death at age 27 was a huge personal and artistic tragedy. Upon hearing of her passing, Rihanna, amongst many fellow artists, tweeted her condolences: 'Dear God have mercy! I am sick about this right now! I am genuinely heartbroken about this.'
The spirit of her music however lives on in the artists whom she has influenced over the years, from Lady GaGa and Adele to Bruno Mars and Sam Smith, and her brazen individuality continues to inspire anyone who feels they do not fit in. No one, however, can hope to capture Amy's unique character — funny, moving, up-beat and unapologetic — and transmute it into the emotive genre-blending, old-yet-modern music which she produced with such passion.
Donate to the Amy Winehouse Foundation here: https://amywinehousefoundation.org/
__________________________________________________________________________________________________________________________
You Might Also Like:
Beginners Guide to: Joni Mitchell
'Wannabe' – Why The Spice Girls Continue to Stand the Test of Time