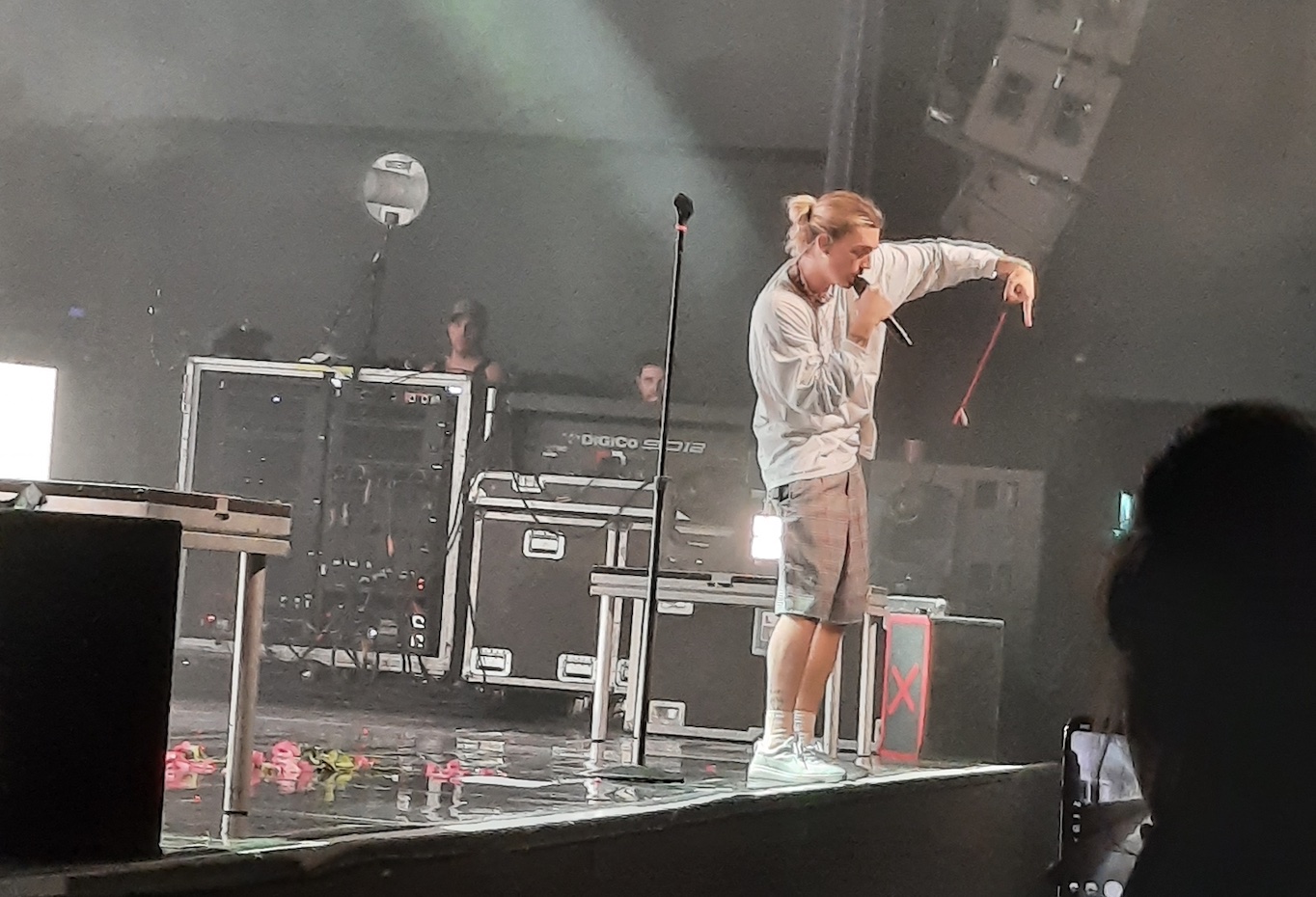 Food & Drink Editor Cara-Louise Scott attends LANY's concert, describing it as a night she will remember for the rest of her life
Seeing LANY for the first time live was a night I shall remember for the rest of my life. It was everything I had wanted it to be and more, and I know I will be seeing them again as soon as they come back to the U.K. Birmingham was the first place on their entire world tour which made it seem very special for them to kick things off here. I've been a fan of LANY's for a few years and I adore their music for Paul's voice and the lyrics. So, to be able to hear this live really meant a lot to me.
For a start, I was very lucky to be so close to the stage. It seems that no one likes being at the sides so I managed to get front row to the side and had a perfect view of Paul and the stage (although I couldn't see the rest of the band at the back.) LANY certainly built up the anticipation by not coming on until 9pm and the lighting kept changing ages before they entered the stage, obviously to keep us on our toes. The staging was simple but effective with two tables on the side of the stage which Paul frequently used to jump up on. There were also some different designs throughout the set, such as plain colours, stars and flowers.
The concert began with countdown clocks appearing across the stage. Although, this was not a 'real' countdown, it was more like a timer that kept repeating itself. This went on for a few minutes before they launched into 'get away' from their new album gg bb xx. The energy Paul brought to the stage was unlike anything I had seen from other bands. You could tell he gave it his absolute all. He had everyone up on their feet dancing and singing along. He even said he was pleasantly surprised with how many people knew the lyrics, because the album had only been realised 20 days prior the concert.
The band then launched into 'Thick and Thin' which was incredible to hear live. Paul was dancing around the stage and you could tell he was enjoying himself as much as we were. One of the most memorable moments was when they sang 'never mind, let's break up.' Paul jumped down from the stage and leaned himself into the crowd, in which screaming fans tried to touch him and hug him. This was such a fun song to hear live and the energy that roared with it was enchanting.
LANY sang a mixture of their old songs such as 'I Don't Wanna Love You Anymore', 'Hurts' and 'Super Far', and also plenty from Mama's boy, such as 'good guys' and 'heart won't let me.' What I loved the most was how they sang 9/12 of the songs off their new album, this felt so exciting to be one of the first groups of people to hear these songs live. 'Somewhere' and 'Care less' were particularly beautiful to hear, the first one bringing some emotion to us in the audience and the second bringing bundles of liveliness.
They sang a stripped back version of 'i still talk to Jesus' on the piano too which certainly slowed down the crowd and the set list, and you could hear every single person singing along. Before the encore, they played 'Malibu Nights' which was an emotionally brilliant song to finish the main set on, and hearing Paul sing this whilst playing the piano was extraordinarily beautiful.
The encore commenced with 'you!' which is my absolute favourite LANY song, so it was an incredible experience to hear this live so close to the end. To me that ended the night perfectly. The concert finished on 'ILYSB' which the whole audience loved, as it was clearly a fan favourite.
Paul had so much energy and was moving around so much, it just felt so alive in the room and I cannot wait to be able to see LANY again in the future.
________________________________________________________________________
You Might Also Like:
https://www.redbrick.me/album-review-stray-kids-noeasy/
https://www.redbrick.me/live-review-moseley-folk-arts-festival/