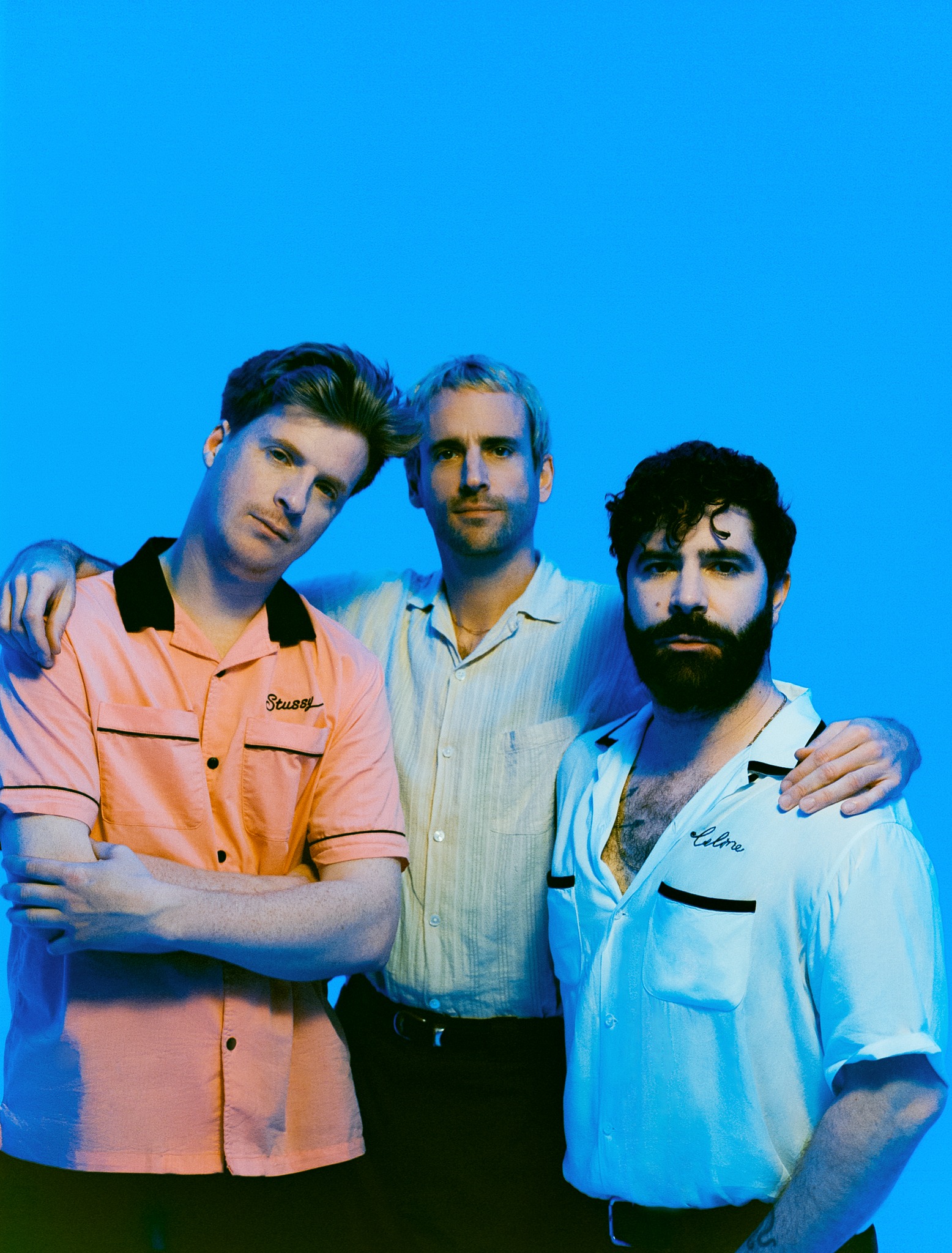 Foals' latest album, Life is Yours, is a celebration of fun and a showcase of resilience in the face of hardships, Music Critic Bas Bevan reviews
Life Is Yours, the seventh album from Foals, one of the UK's most exciting bands, comes after a turbulent few years for the Oxford group which saw their tour for their 2019 double album Everything Not Saved Will Be Lost Part 1 and Part 2 postponed, them being confined into lockdown, and the departure of keyboard player Edwin Congreave (the second member to leave since 2018.) Their frustration and longing for normal life and the return of nights out was poured into a new record, resulting in the most vibrant and fun album that they have released. Elements of dance music have always featured in Foals' songs like 'In Degrees' and on their debut record Antidotes which is often labelled as 'dance punk.' Life Is Yours takes this to another level by combining elements of funk and dance music with their usual poetic lyrics, high-energy and unmatched creativity which has created an invigorating, feel-good album that serves as the perfect summer soundtrack.
Foals go full on with new sounds on the opening track 'Life Is Yours' with silky guitars, retro synths, a huge mixture of percussion and a refreshing breakdown that make it an ideal way to kick-off the album. Its lyrics like 'Now that the great storm is over I can finally learn all the things you know/ All good roads lead us back to the ocean' that cover the key themes of escapism and positivity also make it the perfect song to set the mood for the record. Lead single 'Wake Me Up' is just as bold and draws on more funk influences with its chopping guitar parts. The whole song is extremely high energy and the relentless shouts of 'Wake Me Up!' make it as upbeat as any song they have released.
The classic sound of '2am' gives it a familiarity with its pulsating rhythms and contrasting winding and staccato melodies that create a feeling of discomfort. Although it sounds like a party song it also features some of the more melancholy lyrics on the album being about late night loneliness. This uneasiness is often revisited on the record and is prominent on the final track 'Wild Green' which is one of the most electronic and is reminiscent of 90s and early 2000s dance, and serves as an exclamation mark at the end of an exhilarating journey. The jittery drums and synths that fuel its intensity are symbolic of the spring rain that singer and guitarist Yannis Philippakis sings about and the plane sound which ends the song and the album induces more dreams of summer.
Summer and youthful excitement are two fundamental subjects of the record that are also reflected in the music. '2001' sees Foals at their most carefree with wobbly guitars and bass and airy vocals that create a feeling of wistful nostalgia. In the chorus Philippakis dreams 'I've been waiting all day inside, waiting for a summer sky/ When we run wild we'll come up for air and go under again' as they reminisce about moving to Brighton together in the year of the song's title. The breezy instrumental evolves into the interlude '(summer sky)' which puts a lot of the spotlight on the funk inspired bass, something which is impressively incorporated into the whole record despite the band being without a permanent bass player. 'Looking High' creates a similar sentimental longing with its retro 'poppy' sound and synths that could have come from an old computer game along with lyrics about 'the haunts we used to know' and 'The late nights bathed in neon glow.' The meaningful themes are not forgotten though in the faint chants of 'I hope I'll see the streets return' that linger in the chorus.
Although all the album's songs draw on similar sounds and influences it is by no means boring or simple at any point. 'Flutter' blends a shuffling beat and the chanting vocals often used by the band that create an almost primal feeling, with a nimble guitar and synth part that 'flutters' in the background and a muscular riff, similar to the one from 'Inhaler,' to create a fascinating soundscape. Like on some of the other tracks there is a disparity between its upbeat sound and more sombre lyrics like 'You can't be found anymore/ Cause we all think our lives will be longer than they are.' 'Under The Radar' also seems to draw on their previous work to create an interesting contrast by combining the intense, muffled singing style Philippakis employed on songs like 'Black Bull' with one of the most 'poppy' instrumentals on the record.
'The Sound' is possibly the most adventurous track on the album. It is energised and colourful and feels like the band are really letting go and having fun. The drumming on the track and the album generally seems to really suit Jack Bevan's style with intricate, scattered rhythms and tasty, relaxed grooves. The singing on the song is mixed quieter than the instruments which gives full attention to the sleek guitar lines and rich synths that make it so enjoyable but also leave you stretching to hear the buoyant vocal melodies.
One of the most recognisable Foals songs is 'Crest of the Wave' which originated with an old idea from 10 years ago. This definitely can be heard in the track as its more subdued and wistful sound is similar to many of the songs from 2010's Total Life Forever. It is still very much at home on Life Is Yours, however, as its floaty sounds and synths that melt away into the background give it a serene feel that perfectly fits with the images of summer that are abundant on the record.
Life Is Yours is simply a fantastic album that is exactly what it intends to be: a collection of summer party songs that reflect on the tricky conditions of recent years while also celebrating the excitement and fun of life. It sees Foals throw away their own rulebook to create a record that feels completely unrestrained and organic but without abandoning the charm that makes their music so alluring. The album also demonstrates their ability to work to a concept and perfect the mood of each song and its contribution to the overall record. It is perhaps their most cohesive album since their distinctive debut Antidotes, although all their albums are equally creative and high class. Life Is Yours continues the trend of every Foals album being significantly different and having its own unique sound and story, and they have already admitted that they probably will not make an album like this again. However, it fits perfectly into their existing discography and is further evidence showing that they are a band who are as good as any at producing acclaimed albums irrespective of the circumstances or ideas.
Rating: 9/10
---
You Might Also Like:
Essential Album: Teenage Fanclub – Bandwagonesque
5 Songs For Your Star Sign: Aquarius