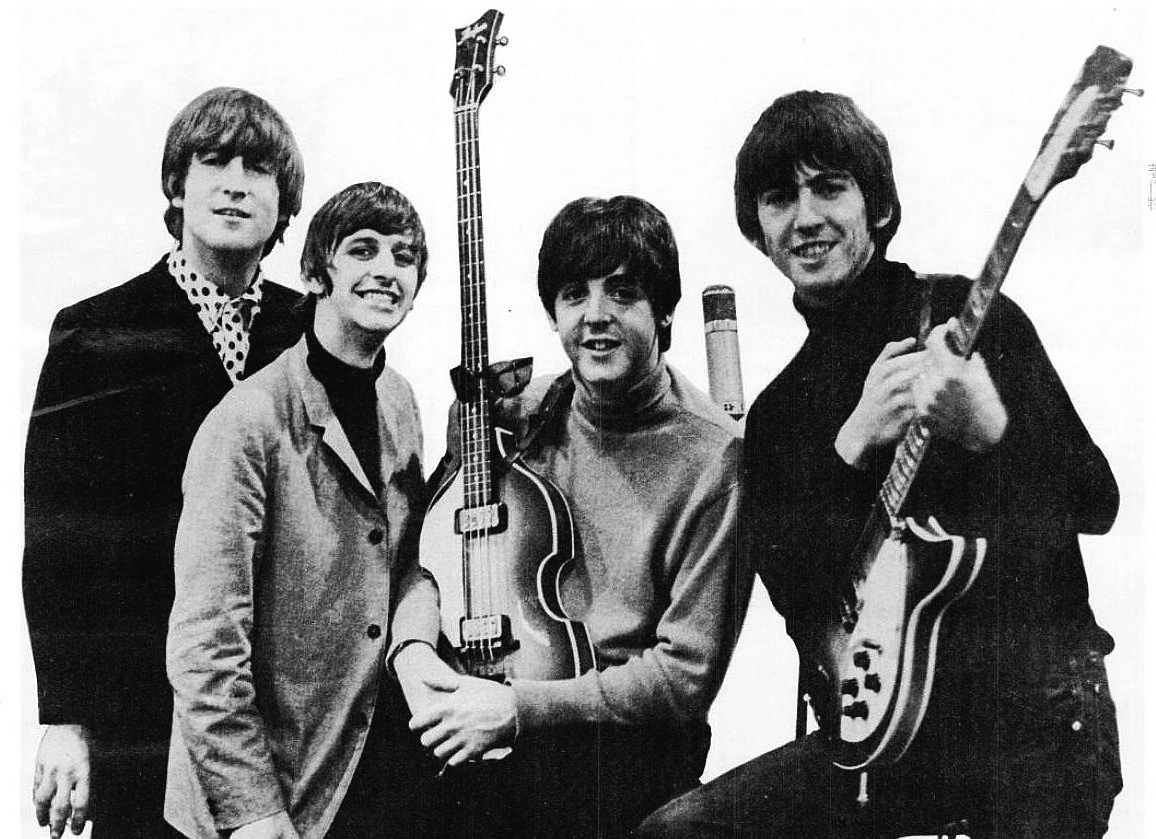 Every track of the iconic Abbey Road album is placed under the microscope by Music's Joseph Webb
Nearly 50 years ago, Abbey Road ended its first stint at the top of the UK charts. This week, it hit Number 1 again. One of The Beatles' most inconsistent albums, it flirts between phenomenal highs and staggering lows – but its place within Beatle mythology remains compelling. If its unparalleled status in pop culture wasn't reason enough to take a look back at this landmark record, then this surely is: all 10 Abbey Road tracks (considering 'You Never Give Me My Money' through to 'The End' as the 'Abbey Road Medley'), deliberated, decoded and delineated from worst to best. 
10 – 'Her Majesty'
Clocking in at 23 seconds long, this cheeky McCartney lyric hardly counts as a stand-alone track, but must be treated as thus. Not listed on the original sleeve, it is notable for being one of the first 'hidden tracks' in rock music.
9 – 'Maxwell's Silver Hammer'
Possibly the biggest misfire of The Beatles' later recordings, 'Maxwell's Silver Hammer' is impossible to take seriously. The frankly hilarious cowbells followed by lyrics, such as 'Maxwell Edison / Majoring in medicine,' which manage to sound both implausibly intricate and astoundingly stupid, do well to encapsulate this idea.
8 – 'Octopus's Garden'
It's a testament to how appalling 'Maxwell's Silver Hammer' is that the token Ringo novelty track achieves a higher rank on this list. 'Octopus's Garden' is mindless, shallow and uninspired, but better fun than McCartney's counterpart.
7 – 'Abbey Road Medley'
Unpopular opinion alert – the 'Abbey Road Medley' is overrated. Vastly, in fact. Yes, it sounds a bit like the band getting back together again – which, I agree, is lovely – and I guess it's interesting structurally, emblematic of the complexity of the band's later music. However, for the most part, the medley feels incoherent, comical, and even self-indulgent, with the 16+ minutes saved only by 'Golden Slumbers' and closing chapter 'The End,' which hints at a final return to form.
6 – 'Because'
Lennon's most abstract contribution to Abbey Road, 'Because' succeeds on its excellent three-part vocal melody, floating eerily above a sparse harpsichord-based accompaniment. It strikes a strange balance between coming across self-assured, if a little too pleased with itself. Although, it is occasionally idiosyncratic to the point of forgettable.
5 – 'Oh Darling'
Along with 'Maxwell's Silver Hammer,' 'Oh Darling' is symptomatic of McCartney's creative decline, especially in relation to the immutable forces of Lennon and Harrison; his later music felt corny, one-step-behind, lacking the depth of Lennon's writing and the efficiency of Harrison's. But 'Oh Darling' remains leagues ahead of the former. His vocal performance dripping with passion and attack, and features an arrangement that is a rare suitor to the somewhat saccharine production present across the album. A rare success for McCartney's late-60s output: a track that can be taken seriously.
4 – 'Come Together'
Unfortunately, it could be its ubiquity that is responsible for this seemingly-unfair rank, – but yes, 'Come Together', one of the band's true Big Hitters, has failed to make the Top three. Make no mistake, this is still an excellent track, intergalactically better than anything else mentioned so far: it recalls Lennon's trademark brand of 'memorable ambiguity' (found most notably on 'I Am The Walrus'). The lyrics are vintage Lennon, snarled with a revolutionary cockiness over McCartney's excellent bass riff before the track's lush psychedelic outro. If this appeared on any other album it would surely have ranked higher.
3 – 'I Want You (She's So Heavy)'
If 'Come Together' was Lennon at his most enigmatic, this was him at his most urgent, gaunt and tortured. Foreshadowing 'Mother', the most troubling work of his solo career, 'I Want You (She's So Heavy)' is a primitive howl of a track, whose lyrical simplicity expertly contrasts the intricacies of its arrangement. Lennon's anguished vocal schmoozes over a Led Zep-esque riff; its metamorphosis from thunderous hard rock to blues is frankly the stuff of dreams. The guitar break during the blues may be some of the band's tightest, most lyrical playing, period.
2 – 'Something'
The first of two absolute blinders completes George Harrison's ascension to the lofty title of Top Beatle. 'Something' is an ethereal, moving ballad, immaculately capturing a feeling that is at once personal and universal. Meeting suggestions of his love's growth with cries of 'I don't know!', Harrison's assuredness in uncertainty epitomises his status as the most enlightened member of the band. If there remained any doubts over his songwriting ability, then this is the track that silenced them.
1 – 'Here Comes the Sun'
Some may call an obvious top pick, but 'Here Comes the Sun' is the best track on Abbey Road, and one of the finest pieces of pop music the band ever produced. It is impossibly gentle yet uplifting, a tone so exquisitely pitched that for 3 minutes and 6 seconds sunlight itself is realised on earth. This is a song with the unrivalled capacity to elevate one's mood, no matter the circumstance. From the doom of 'I Want You (She's So Heavy)' comes this brilliant energy, this vital optimism, the sound of a writer at one with himself and the universe. It is no wonder the track has seen such longevity. At this point, The Beatles are just making it look easy: 'Here Comes the Sun' is effortless, perfect pop.