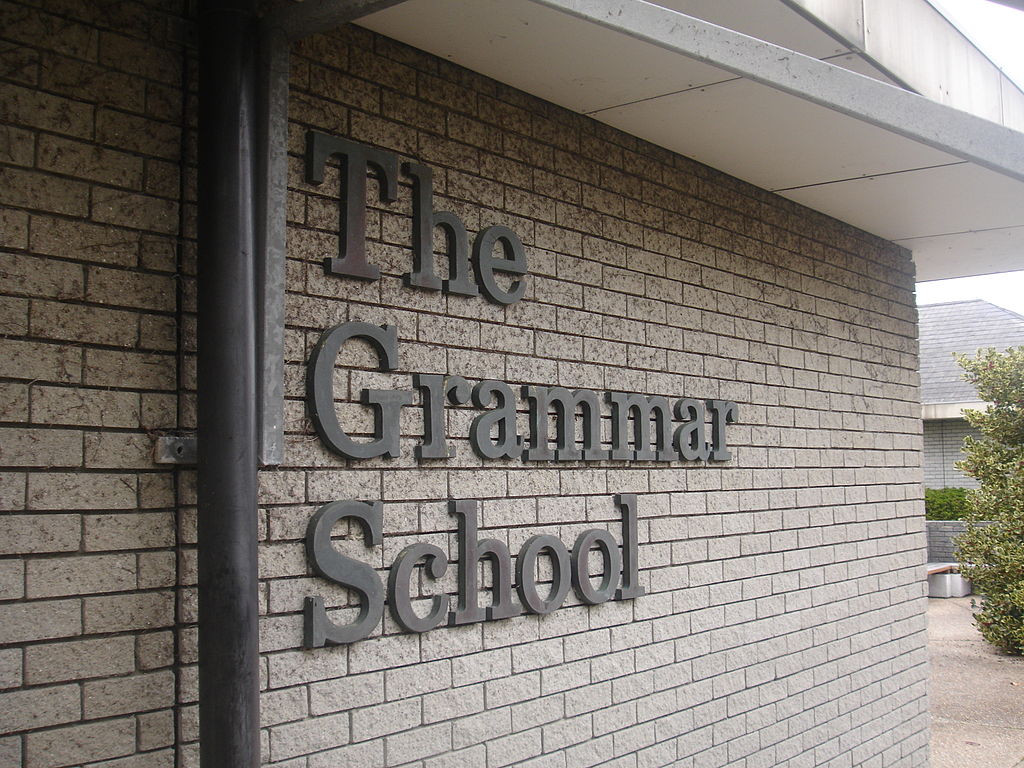 Comment Editor Abby Spreadborough argues that Grammar Schools are not furthering social mobility like they were intended to
It only takes five days of intense academic classes complemented by structured sports, mindfulness, and of course an organic smoothie, to access Britain's elite according to one West London tuition centre. Far from your typical one to one tuition or verbal and non-verbal reason practice book, this (rather expensive) service aims to combine academic rigour with yoga and sports to get children into the top grammar schools. 
Grammar schools are an inherently British institution. Dating back to the medieval period they nurtured bright minds like that of Shakespeare during the Renaissance and Sir David Attenborough at their height in the 20th century. They are woven into the social fabric of Britain and we are told that they are accessible to all. Yet, you would be forgiven for thinking otherwise given the aforementioned talk of organic smoothies and sporting excellence all costing £1,300. 
Glancing at the traditional grammar school system it may seem odd to accuse grammar schools of limiting social mobility, you don't have to pay to receive a good education so they must be a move in the right direction. While you don't have to pay you will have to pass the 11+, this test comes in two types but both will involve some level of maths, English, verbal and non-verbal reasoning, the latter two and less familiar sounding categories involve dedicated preparation. 
You can't simply show up and pass the 11+, a student will likely need the help of a tutor. Most tutors or tuition centres will recommend a student begins preparing for the test a year to six months in advance, receiving weekly lessons in the various essential elements of the test. These costs rack up, with one to one tutor's charging anywhere between £25 to £80 an hour depending on the area and dedicated tuition centres costing upwards of £150. Despite the efforts of those who run the two types of 11+ test, CEM and GL, to 'tutor proof' the 11+, those who have not been carefully coached are simply less likely to succeed. Therefore, working class families are simply less likely to access these services in the first place. 
Nevertheless, some may argue that the results speak for themselves, grammar school students achieve 5 A* to C grades compared to ⅔ of comprehensive school students, surely a price cannot be put on good results. Yet arguably these results do come at a price with 34% of Kent's schools that operate on the selective system are underperforming compared to Leicestershire's fully comprehensive system which has no under-achieving schools. Educational equality evidently wins out. 
Another problem emerges even when students have long left their grammar schools and are on their way to university. Grammar schools are classed as a state schools in the admissions statistics for many top universities which are trying to widen access. When a grammar school student gets a place at a Russell Group university the system is on its way to remedying years of inequality and exclusion, except that it's not. 
Once again the statistics speak for themselves applicants from non-selective state schools were less likely to receive and accept an offer from a Russell Group university compared to Grammar Schools, 44% compared to 63%. Almost two thirds of those who applied from grammar schools were accepted (63%).  Disparity is also evident in results, successful higher education applicants from independent and grammar schools had the highest grades on average, equivalent to ABB. Students accepted to HE from comprehensives and general FE colleges had the lowest average A level results, equivalent to BCC on average. 
Yet, Grammar schools are not only problematic on an institutional level but on an individual one too. Now, I have to admit I am part of the problem as an occasional 11+ tutor although having attended state schools myself. But his does mean I have worked with students and families hoping to send their children to highly competitive grammar schools. The pressure is immense for these students as their parents invest already £100s if not in the case of some £1000s into their preparation which is both rigorous and too intense for children of such a young age. 
The 11+ also fails to take into account the different speeds at which children develop and different forms of intelligence. In order to pass you must be a great all-rounder, likely a naturally smart and gifted student. The test doesn't reward a child's ability to be emotionally intelligent and therefore good at teamwork. Nor does it reward intellectual curiosity which is vital to sustaining a positive and productive attitude to learning. Nor does it reward artistic engagement or students who develop later, experiencing a light bulb moment already 4 years into secondary schools and studying for their GCSEs. Those who don't pass will often suffer a blow to their confidence having been ascribed to an absolutist notion of intelligence and academic value. This can come to impact student's attitudes to exams further down the line when it really counts at GCSE and at A Level. 
Crucially, the 11+ very often doesn't reward still very young students who take the test and miss out on a place and it doesn't make working class students who can't afford tuition socially mobile. Grammar schools are not the apparatus of social mobility but one of the many things that halts it. Services like that which I mentioned in West London which appear to be adapting the traditional framework for tuition are part of the problem not the solution. Students don't need harsh standardised exams, nor do they need to be made into athletes with an organic smoothie in hand. Students need a fair and equal education system.