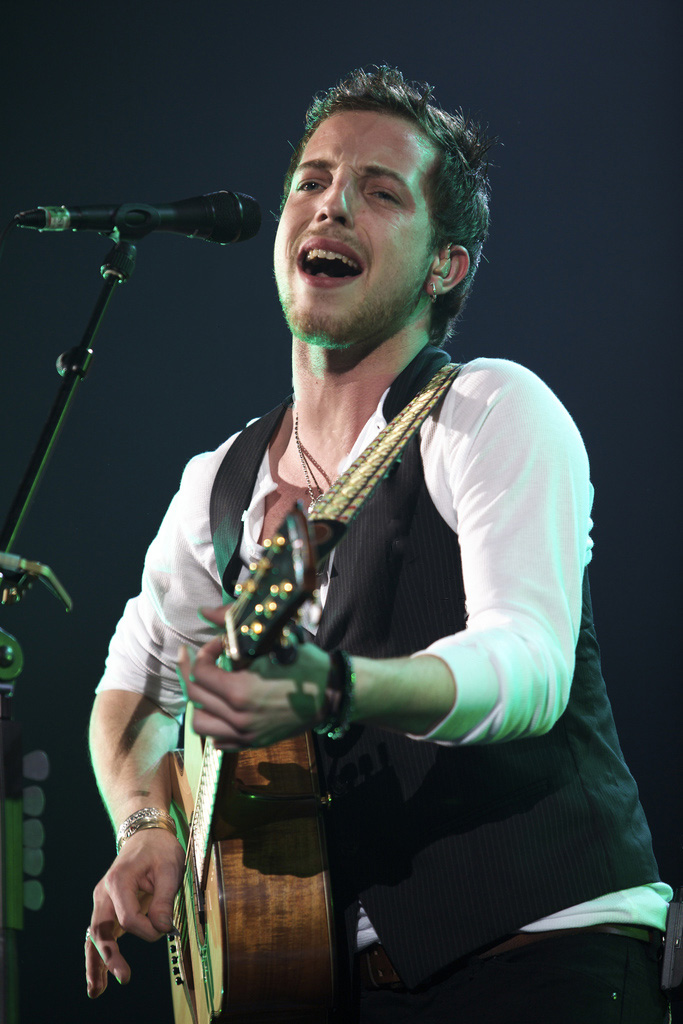 Music Critic Jamie Fowler reviews James Morrison's exciting Birmingham live show
Who knew a couple of pints and James Morrison would be exactly what you needed on a Monday night? The Rugby-born singer songwriter played the Symphony Hall on 4th November as part of the tour to promote his latest album, You're Stronger Than You Know. Attending the gig with my Dad as a plus one, Morrison proved his ability to write and perform timeless classics that transcend generations. Despite the older demographic that made up the majority of the seated audience, the soul and energy behind the full band and the artist's impressive live vocals captivated the auditorium.
Coming out of the gate with 'Under the Influence', the first song off of debut album Undiscovered, Morrison welcomed us back to the very beginning of his career. The bluesy keys eased in the crowd, a vibe which carried over into 'Nothing Ever Hurt Like You'. Finishing off a confidently relaxed beginning to the set, Morrison brought out the catchy 'Feels Like The First time' from the new LP, finally lifting some of the audience out of their seats. Moving between old and new songs, as the opening trio had, would serve as a winning formula employed for the rest of the gig.
Finally speaking to the crowd, Morrison told us he was 'Going to take us thirteen years back', inviting anyone to stand and clap for 'Undiscovered' before returning again to the new album for epic, self-esteem builder 'Power'. One of the highlights of the entire show followed in 'I Won't Let You Go', the comforting love song heightening the warm spirit of the room. Another came in surprise cover of 'With a Little Help From My Friends' by The Beatles, which saw an incredible vocal performance from the artist.
Inevitable favourite 'Broken Strings' followed and didn't disappoint. With one of the immensely talented backing singers filling in for Nelly Furtado's feature on the song, we were transported back to the 2000s with nostalgic flair. Latest single 'So Beautiful' continued the trend of soul feeding tracks, as did fellow new song 'Glorious', which saw Morrison get the audience to participate in chanting the chorus. Thanking the crowd and expressing how happy he was to be in Birmingham, Morrison 'closed' the set with 'You Give me Something'.
Returning of course for the encore the show finished on trademark 'You Make it Real for Me', the new 'Slowly' and early classic 'Wonderful World'. A fitting finale acknowledging that it can be hard to see the world as beautiful so often, but on nights like these it does seem wonderful.